Faces & Voices of Rutgers
Faces & Voices tells the Rutgers story through its greatest asset – the students, faculty, staff, and alumni who make it a dynamic place of discovery. Join President Jonathan Holloway as he learns about each individual through conversations illustrating the university's diversity, scope, and impact. On the heels of our return to campus, this series engages members of our beloved community and reminds us that this is what excellence looks like.
After a year of virtual meetings and isolation, I thought about the best way for me to discover Rutgers University. I knew it had to start with meeting its family.
- President Jonathan Holloway 
Episode 1:
Eric LeGrand
Eric LeGrand is one of the university's most prominent and impactful alumni and is the only Rutgers football player to have his number (52) retired. Since sustaining a spinal cord injury in October 2010, he has harnessed the national spotlight to give back to the community and inspire others to bELieve.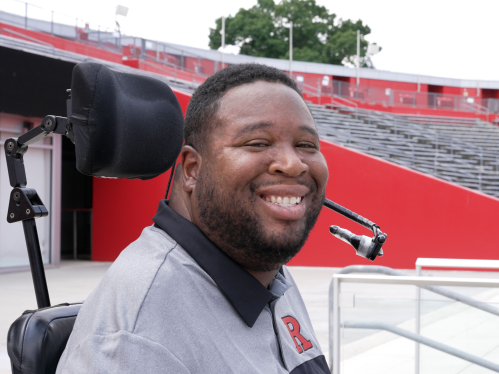 Episode 2:
Carolina Cabrera DiGiorgio  
Carolina Cabrera DiGiorgio immigrated with her family from Honduras to realize the American dream. In its pursuit, she attended Rutgers-Camden with her mother and sister and earned the undergraduate and law degrees that have helped her to both grow and give back as president and CEO of Congreso de Latinos Unidos.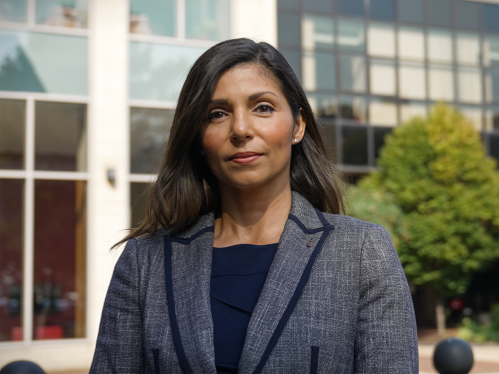 Episode 3:
Karoline Gonzalez Sanchez
A native of the Dominican Republic who was raised in Newark, Karoline Gonzalez Sanchez is a journalism, media studies, and social justice major in the Rutgers–Newark Honors Living-Learning Community, a transformational access program that is broadening pathways to college for promising talent and re-imagining academia.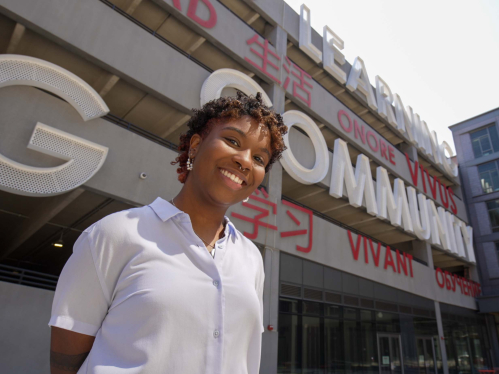 Episode 4:
Nicole Bates
Nicole Bates has been engaging with students for over 31 years with Rutgers Dining, where her impact has not only been felt through the essential services of meal production and distribution, but through the kindness and care, she has delivered daily to the university community in the process.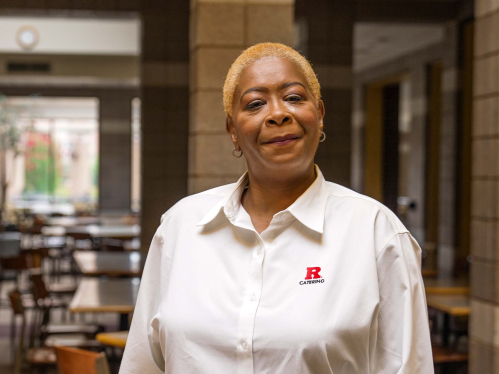 Episode 5:
Rebecca Potosky
Rebecca Potosky grew up around animals and brought her love for them to Rutgers, where she earned a degree in animal science and has remained as a senior research animal care technician to provide and teach their care in support of the university's function as a land- grant institution.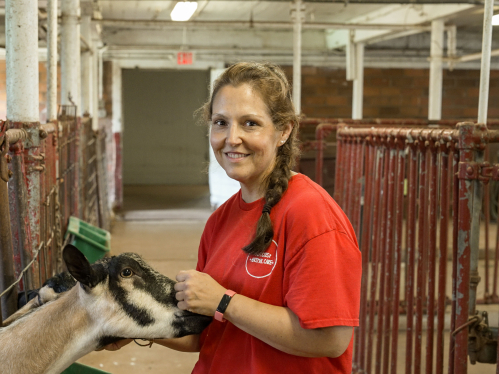 Episode 6:
Robert L. Johnson
Being identified as "the first" or "the only" has been common practice for Robert L. Johnson during a distinguished career that now recognizes him as the only dean in the history of the United States to oversee two medical schools at once.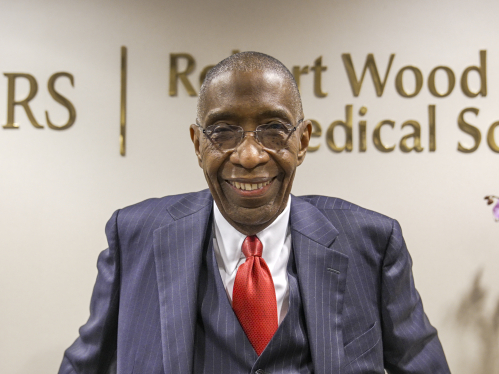 Episode 7:
Wai Kin Chan
Nursing student Wai Kin Chan was pursuing his third undergraduate degree from Rutgers–Camden when the Hong Kong native and world traveler helped The State University of New Jersey battle the COVID-19 pandemic by volunteering at vaccination sites and community health clinics near campus.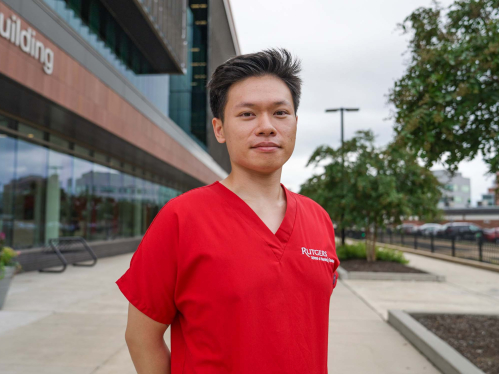 Episode 8:
Rudy Peralta
Rudy Peralta earned his M.B.A. and bachelor's degree from Rutgers after joining the university as a staff custodian. Now an assistant athletic director, he hopes to inspire other New Brunswick natives to pursue the higher education that's often viewed as far away despite its physical proximity.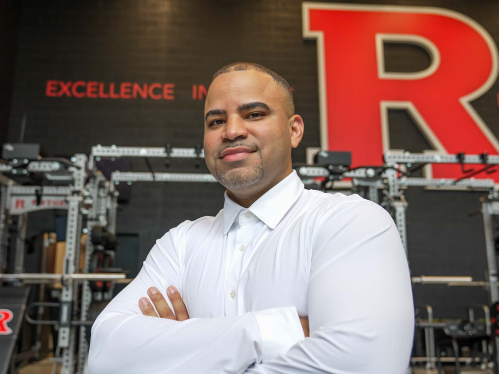 Episode 9:
Kristin Dana
Professor Kristin Dana, who has driven innovation at Rutgers University for more than 20 years, has assembled an interdisciplinary team working to improve human life through advanced technology. "Socially cognizant robotics for technology-enhanced society," is her latest project that highlights the School of Engineering's transformative approach to education.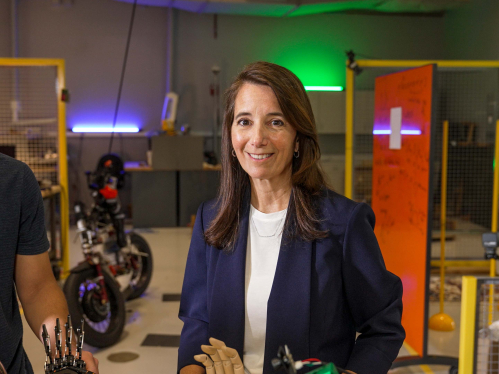 Episode 10:
Vincent Pelote
Vincent "Vinny" Pelote, senior archivist and digital preservation strategist at the Institute of Jazz Studies at Rutgers–Newark, has an encyclopedic knowledge of jazz. He began his Rutgers journey as a student in 1972, eventually spanning into a 40-year career acquiring and preserving jazz music and materials for the world to discover and enjoy.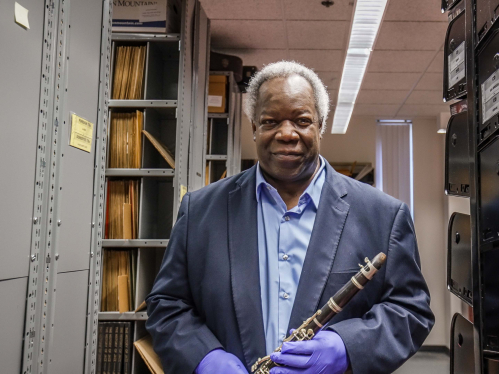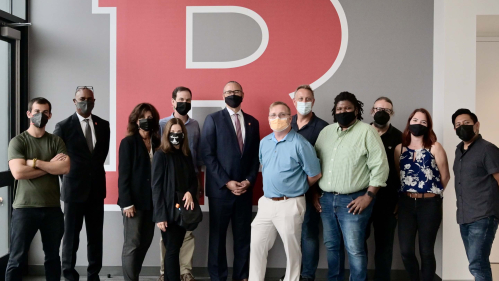 Meet the Crew
This production would not be possible without a dedicated and talented crew. Meet the folks who helped make this project a reality.