Information for Faculty and Staff
Health and Safety Resources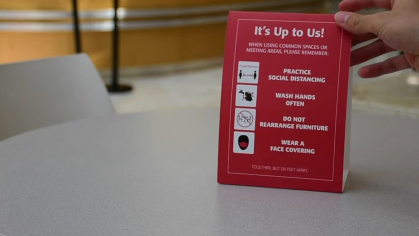 Please visit coronavirus.rutgers.edu for health and safety information and to learn more about what Rutgers is doing to ensure a safe return to campus.
Returning to Rutgers Safely: The Three Ws
Returning to Rutgers safely will require everyone's cooperation. Follow the three Ws: Wear a mask; Watch your distance; Wash your hands.
Returning To Rutgers Safely: Building Signage
Rutgers buildings are now outfitted with signage reminding people of how to socially distance properly.
Transportation and Parking
Faculty Resources and Online Tools