Information for Faculty and Staff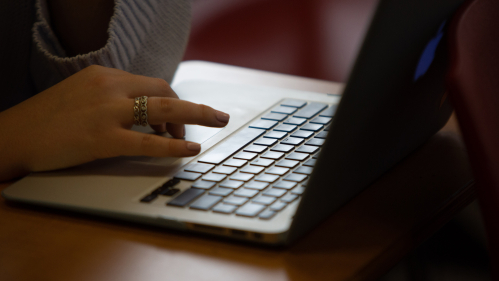 Return to Rutgers Tech Checklist
As you plan your return to campus, take a look at these technology reminders and resources. 
COVID-19 Vaccination
As of Wednesday, May 5, Rutgers University can offer COVID-19 vaccination to students, faculty, staff, and others who are part of the university community and have a Rutgers NetID. Please visit the Rutgers COVID-19 vaccine portal to register for an appointment at https://rtr.ipo.rutgers.edu/vaccines. 
A Message from President Holloway: Our Return to Campus this Summer and Fall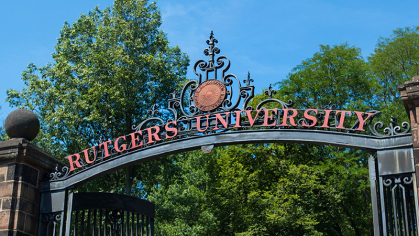 President Holloway announces plans for all academic and administrative units to return to in-person work environments and to begin implementing those plans by Tuesday, July 6.
My Wellness App Now Available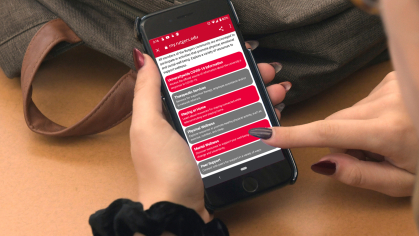 The My Wellness app is nowavailable within the Rutgers University mobile app and within the myRutgers portal. The purpose of the app is to support the physical, emotional, and social well-being of Rutgers employees by providing quick and easy access to wellness content from your mobile device.
A Conversation on the COVID-19 Vaccine and Campus Repopulation Efforts
Recorded on Friday, January 8, 2021. Sherri-Ann P. Butterfield, Executive Vice Chancellor at Rutgers University-Newark, moderates a conversation about the COVID-19 vaccine and the repopulation of Rutgers with Vicente H. Gracias, M.D., Rutgers Vice President for Health Affairs, and Antonio M. Calcado, Rutgers Executive Vice President for Strategic Planning and Operations and Chief Operating Officer.
Health and Safety Resources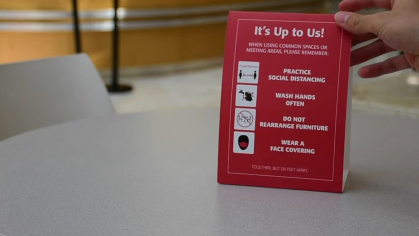 Please visit coronavirus.rutgers.edu for health and safety information and to learn more about what Rutgers is doing to ensure a safe return to campus.
Returning to Rutgers Safely: The Three Ws
Returning to Rutgers safely will require everyone's cooperation. Follow the three Ws: Wear a mask; Watch your distance; Wash your hands.
Returning To Rutgers Safely: Building Signage
Rutgers buildings are now outfitted with signage reminding people of how to socially distance properly.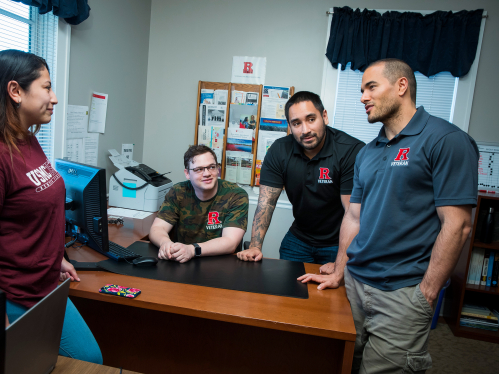 Transportation and Parking
Faculty Resources and Online Tools