Why Work at Rutgers?
Joining the Rutgers team is more than a job, it's an opportunity. The university's total compensation model is designed to help our employees with their personal and professional growth and well-being.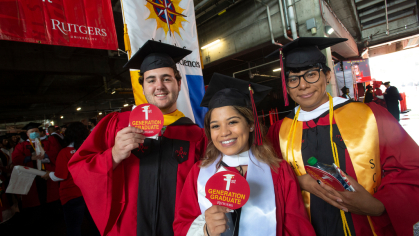 Tuition remission for employees and eligible dependents (varies by role and salary).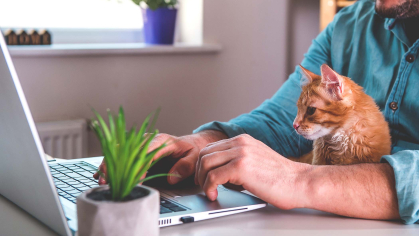 Arrangements that provide balance between your professional and personal life (varies by role).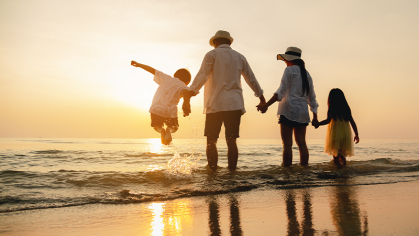 Generous paid time off to unwind and enjoy time away from work, includes vacation time, paid holidays, personal days, and administrative leave days. Rutgers also has generous sick leave, provisions for jury duty, bereavement leave, military compassionate leave, and family and medical leave.
Rutgers Again Named a Top Employer by Forbes
Providing jobs to more than 22,000 faculty and staff, Rutgers ranks in the top 65 on the Forbes list of the 500 best large employers in the nation and is also ranked on its list of America's best employers by state.  
Rutgers is among a short list of universities named in the top 100 large employers and is ranked first among all New Jersey organizations.
Providing a respectful workplace and a commitment to veterans and valuing diversity and inclusion are just some of the many reasons why Rutgers is a great place to work.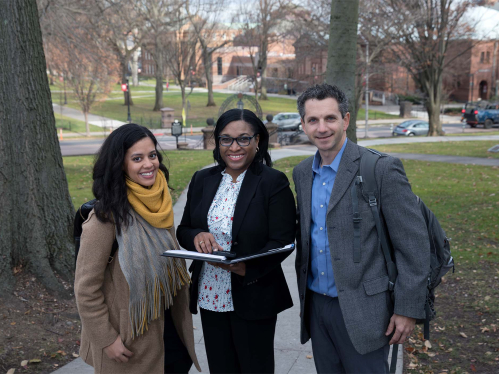 Health Benefits and Well-Being Resources
Your well-being is our priority. We offer an array of benefits to
keep you and your family healthy:
Medical, prescription, dental, and vision care plans
Flexible spending accounts to set aside money before taxes to pay for certain medical and dental expenses
Life insurance
Access to recreation facilities
Mental health support services
Rutgers My Wellness mobile app (physical, mental, and wellness support resources)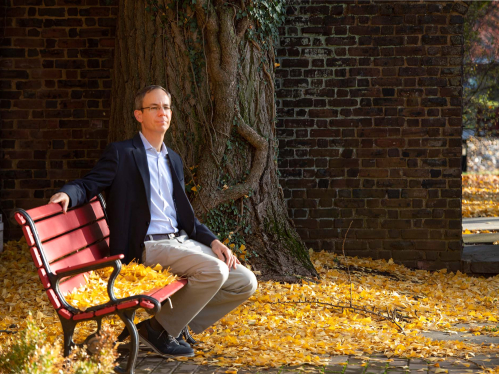 Retirement Planning and Financial Health
Rutgers offers competitive retirement benefits and defined contribution retirement plans (based upon position):
Retirement Plans:
Public Employee Retirement System (PERS)
Alternate Benefit Program (ABP)
Police and Fire Retirement System (PFRS)
In addition, the university offers additional opportunities to secure your financial future through voluntary tax savings plans including 403(b) and 457 plans. Financial counseling and retirement planning tool are also available.
Employee Discount Program:
Discounts from thousands of local and national vendors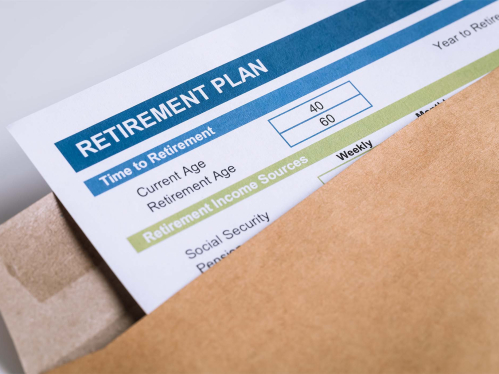 Professional Development Opportunities
Rutgers University provides employees with a suite of programs and services to enable purposeful professional growth:
Self-directed and formal learning and development opportunities
Supervisor and leadership development programs and offerings
Performance management and development processes
Executive coaching programs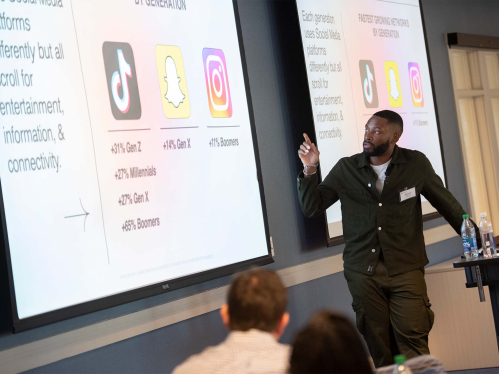 Meet Our People
One thing that can help make a big place like Rutgers feel like a community is getting to know the people around us. Here, Rutgers employees share their stories and tell us what they do and who they are as individuals.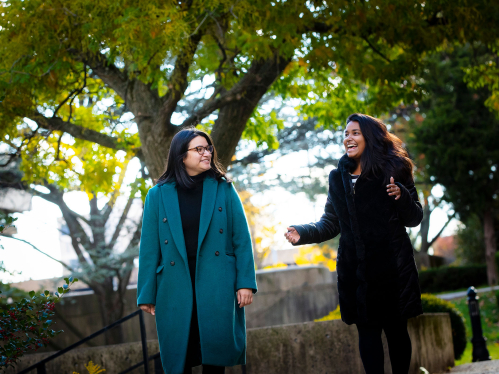 Faces & Voices of Rutgers
Faces & Voices tells the Rutgers story through its greatest asset – the students, faculty, staff, and alumni who make it a dynamic place of discovery. Join President Jonathan Holloway as he learns about each individual through conversations illustrating the university's diversity, scope, and impact.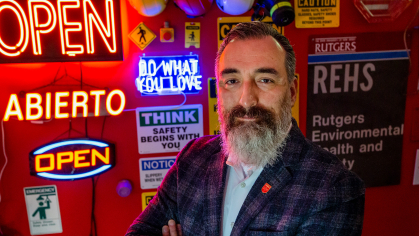 Alejandro "Alex" Ruiz is a constant at Rutgers, directing the daily operation, program development, and health and safety staff on multiple campuses and research stations, while also serving as an adjunct professor in the School of Engineering.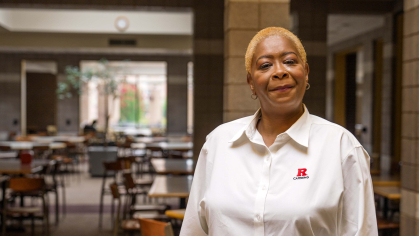 Nicole Bates has been engaging with students for over 31 years with Rutgers Dining, where her impact has not only been felt through the essential services of meal production and distribution, but through the kindness and care, she has delivered daily to the university community in the process.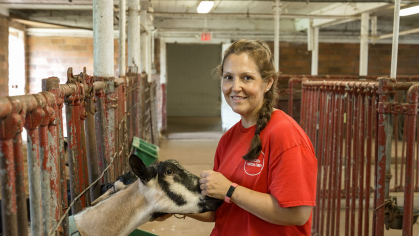 Rebecca Potosky grew up around animals and brought her love for them to Rutgers, where she earned a degree in animal science and has remained as a senior research animal care technician to provide and teach their care in support of the university's function as a land- grant institution.