Supporting Our Mission
Rutgers' budget reflects our priorities, with the majority of our budget dedicated to student instruction, research, and public service. The charts below depict the distribution of revenues and expenditures in Rutgers' budget.
Revenues
Where does our revenue come from? The university receives revenue from the following public and private sources.
Student tuition and fees: 30 percent
State appropriations and state-paid fringe benefits: 20 percent
Patient care services: 22 percent
Sponsored research (grants and contracts): 15 percent
Auxiliary enterprise: 2 percent
Federal and state student aid: 6 percent
Gifts and endowments: 2 percent
Other: 3 percent
Source: FY21 Revised Budget, Office of University Finance and Administration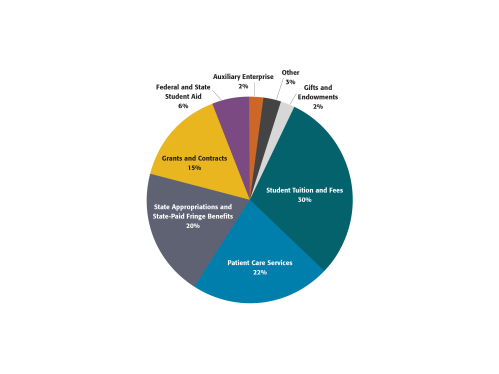 Expenditures
How do we spend our budget? A significant portion of the university's expenditures support classroom instruction, academic support, student services, scholarships, research, public service, extension, and patient care.  
Salary and wages: 49 percent
Fringe benefits: 16 percent
Scholarships and fellowships: 10 percent
Services: 6 percent
Supplies and materials: 6 percent
Utilities, repairs, and maintenance: 3 percent
Debt service: 4 percent
Other: 6 percent
Source: FY21 Revised Budget, Office of University Finance and Administration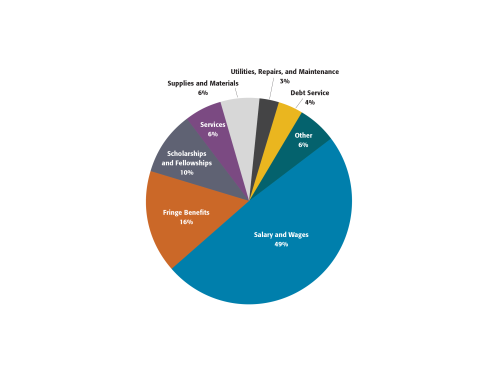 Rutgers' Endowment
Rutgers' endowment is a set of funds that come primarily from charitable donations raised through Rutgers University Foundation. The goal of the endowment is to provide a permanent source of income beyond tuition and state monies to support the university's mission.
As of June 30, 2019, university endowment assets totaled approximately $1.476 billion. The endowment has become an increasingly important element in the university's funding of more student aid, pioneering research, innovative teaching programs, and new technologies. The endowment is also essential to the university's ability to attract and retain senior faculty and to maintain a vast physical infrastructure, including classrooms, libraries, laboratories, and health care facilities.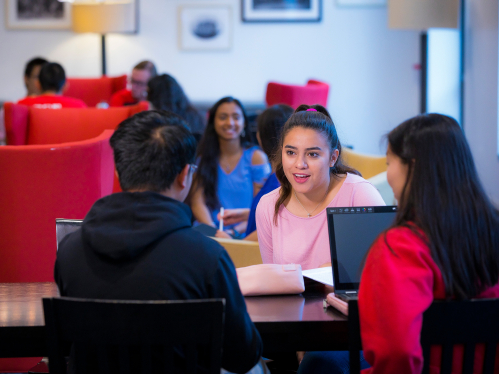 Trends in State Appropriations
As New Jersey's state university, Rutgers derives nearly a quarter of its revenue from state appropriations, which includes operating aid for all institutions and locations; state-paid fringe benefits; and special appropriations for the Rutgers Cancer Institute of New Jersey and University Behavioral Health Care. However, students have paid an increasingly larger share of the costs of a Rutgers education.
When compared to other states, New Jersey funding for higher education is at the middle to low end. New Jersey ranks 33rd in per capita spending on higher education and 42nd when funding for higher education is measured against personal income.