Where Excellence Is Earned
Standing among the nation's leading research universities, Rutgers is acclaimed for the excellent achievements of our people and for their contributions to society in the pursuit of education, research, and health care.
Researching Food for the Future
Cultivating Excellence with Rutgers Agricultural Products
Through the School of Environmental and Biological Sciences and the New Jersey Agricultural Experiment Station (NJAES), Rutgers researches a wide variety of agricultural products including tomatoes, basil, cranberries, dogwoods, hazelnuts, turfgrass, and more.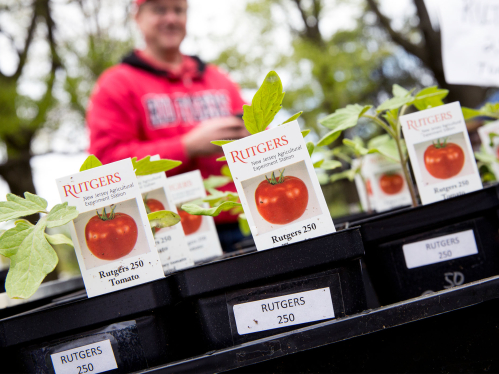 Rutgers is redefining honors education. Recognized as a national model, the Rutgers Honors Living-Learning Community selects students who have not only achieved academic excellence but are also committed to creating a more just and equitable society. Addressing real problems in the local community, our scholars envision and implement actual solutions—making a difference right away. Through a curriculum designed to have an impact today, Rutgers HLLC scholars leave prepared to change tomorrow.
Meeting the Demand for More Nurses
By the end of the decade, millions more nurses will be needed to deliver high-quality health care. Watch how Rutgers is meeting this demand head on through the Rutgers School of Nursing, one of the nation's top ranked schools in graduate nursing education. 
 
Rutgers' nurses are ready to have an immediate impact, ensuring that all patients have access to a better quality of care.
Johanna Bond, an accomplished academic leader and legal scholar, will be the new dean of Rutgers Law School beginning on July 3, 2023.
A strong academic administrator, Bond will join Rutgers after serving as the Sydney and Frances Lewis Professor of Law, an endowed chair in the School of Law at Washington and Lee University, where she previously was associate dean for academic affairs. She also serves as an affiliate faculty member in the university's Africana Studies and the Women's, Gender and Sexuality Studies programs.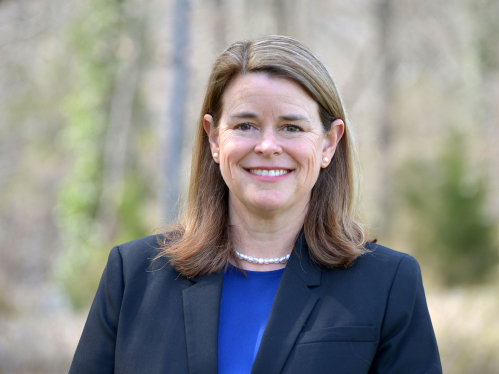 Great Things to Know about Rutgers
Great Things spotlights what makes Rutgers a distinctive and highly respected institution. Take a look at Great Things for facts, figures, videos, and stories that convey Rutgers' reach and impact. Featured are some of the standout Rutgers people in our beloved community who contribute to the common good as they strive to improve the world in the ways that matter most.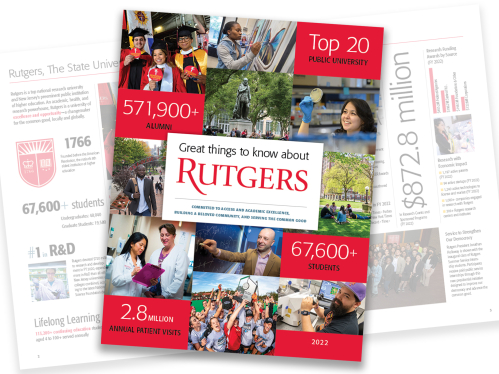 Explore
Excellence is earned at Rutgers, where we are committed to the relentless pursuit of new knowledge, cultivating a beloved community of students, faculty, staff, and neighbors, and endeavoring to benefit the common good.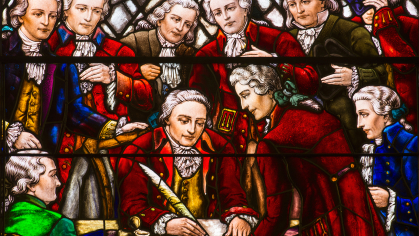 Chartered in 1766, Rutgers is the eighth-oldest college in the nation. Our charter was granted by King George III of England and signed by William Franklin, the last Royal Governor of New Jersey and son of Benjamin Franklin.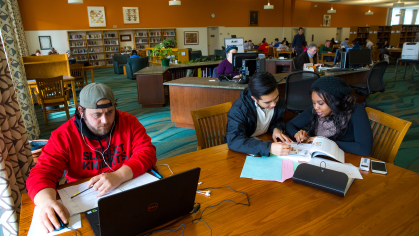 Rutgers perennially appears in the most respected annual listings of the world's top universities. And we are the only university in the United States that is a colonial college, a land-grant institution, and a leading national public research university.
Rutgers faculty include members of the National Academies and winners of the National Medals of Science and Technology; Pulitzer Prizes; Guggenheim, MacArthur "Genius," and Simons Fellowships; Fulbright Scholarships; and NSF CAREER Awards.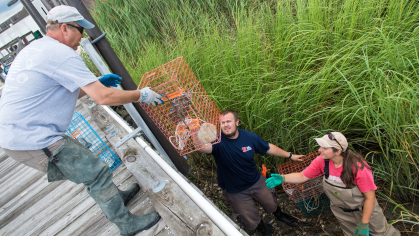 Rutgers is proud to be The State University of New Jersey, the Garden State's premier, comprehensive public research university, with educational and outreach programs that reach residents in all 21 New Jersey counties.
Rutgers and its partners form one of the nation's largest academic health care systems, and the largest in New Jersey.
Our students receive an outstanding education that prepares them for a future of leadership and success and is also a great value. Forbes magazine ranks Rutgers as #29 in the nation as "Best Value Colleges."