The Backbone of a Great State University
Breakthroughs in knowledge—technology, the humanities, or health care—are the essence of a top research university. At Rutgers, we have a strong track record of discovery—from finding a cure for tuberculosis to developing eco-friendly building materials, just to name a few.
in Research Grants and Sponsored Programs
World's most innovative universities
Active issued worldwide patents
Fueling America's R&D Engine
The results of Rutgers research impact our quality of life, promote prosperity, and enrich humanity in so many ways—from detecting nuclear threats and crime to creating the world's biggest network of ocean data to exploring the central nervous system.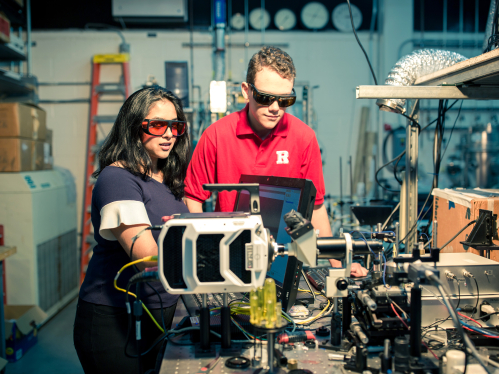 Record-Breaking Research Impact
Rutgers research had a banner year in FY23, including a record $929.3M received in sponsored award revenue.
The Rutgers Research and Innovation Annual Impact Report recaps the record year and highlights notable faculty accomplishments across many fields of study. In addition to the record award revenue, Rutgers researchers are showcasing their impact on a global scale with new licensing agreements and technology partnerships that help solve real-world problems.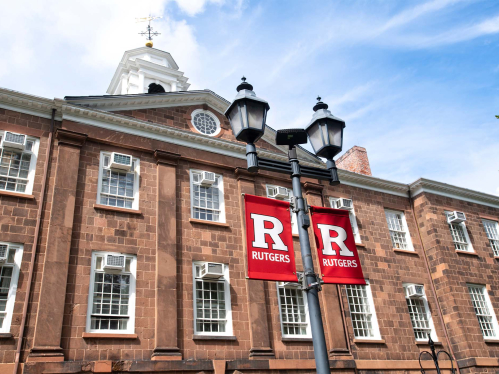 A Reputation for Excellence
Starting from an early emphasis on agriculture and the mechanical arts related to the university's land-grant mission, Rutgers research has expanded into a leading hub for respected researchers tackling society's largest challenges.

The achievements of our award-winning faculty drive Rutgers' world-class reputation. They teach, discover, provide health care, innovate, mentor, and share their knowledge. Leaders in their fields, their everyday endeavors yield brilliant outcomes.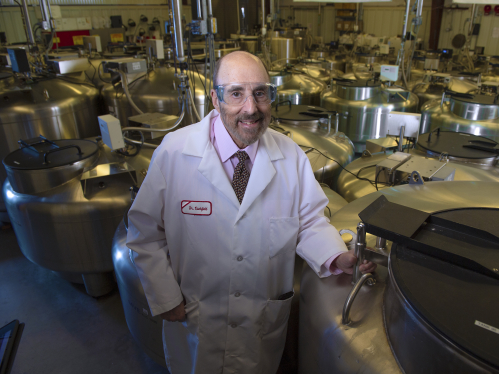 Student Research at Rutgers
From deep in the laboratory to out in the field, students are conducting foundational and rewarding research.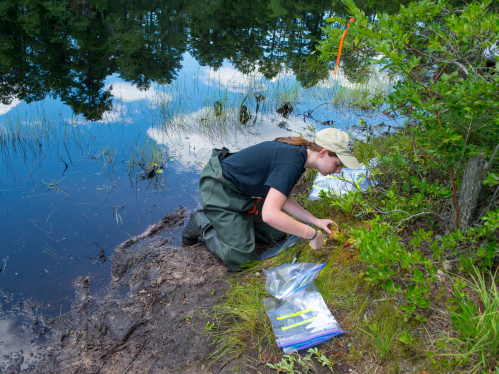 Fostering Inquiry and Innovation
 Researcher Spotlight
 Researcher Spotlight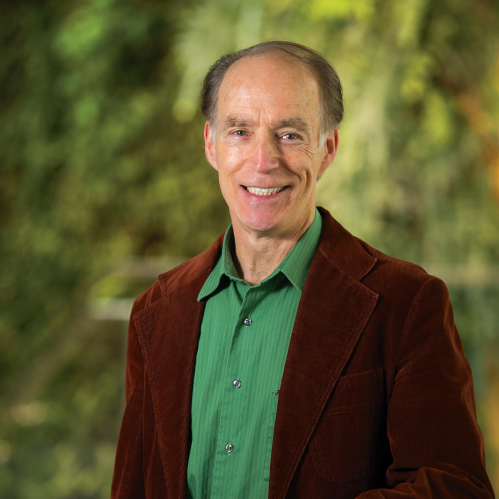 Saving the Planet
Charles Dismukes' quest is saving life on the planet threatened by human overpopulation and excessive consumption. Dismukes is a Distinguished Professor of Chemistry at Rutgers University on the faculties of the Chemistry & Chemical Biology Department and the Waksman Institute of Microbiology. He is an energy scientist who has devoted his career to studying and perfecting the process of artificial photosynthesis. Field crops rely upon natural photosynthesis which has low energy efficiency. Less than 1% of the incident solar energy is stored in the biomass and further losses occur upon conversion to biofuels and bioproducts. Carbon emissions (CO2) from the biofuel industry are huge and harmful to both life and the environment.
Research on Renewable Energy
His research uses nature's enzymes as blueprints to learn the design principles, then applies that to synthesize abiotic electrocatalysts. These use renewable electricity as the direct power source instead of heat to activate electrocatalysts that convert inert carbon dioxide and water molecules to fuels and chemicals. This process is not only much more energy efficient, but also carbon negative and uses a fraction of the solar footprint of crops.
Why Is this Important?
If adopted to replace petrochemical and biomass sources of these feedstocks, it would have a positive benefit on the environment. Dismukes' lab has developed an electrocatalyst that can synthesize ethylene glycol – one of the two main monomers used to make polyesters and PET (plastic bottles). Rutgers has patented some of this research which became the basis for a startup company, RenewCo2 LLC, which Dismukes co-founded in 2018 with a former postdoctoral and graduate student, thanks in part to a TechAdvance grant through Innovation Ventures. With continued success of this technology and scale up, agriculture can be used exclusively for growing essential food or returned to the wild for the health of the planet.
Accomplished
In addition to establishing a successful startup, Charles Dismukes is also a member of the graduate training faculties of Chemical and Biochemical Engineering, Earth and Planetary Sciences, and Microbiology and Biochemistry. He teaches in the School of Arts and Sciences and in the School of Environmental and Biological Sciences. He received the 2021 Rutgers Provost & Chancellor Award for Pioneering Research.