The Backbone of a Great State University
Breakthroughs in knowledge—technology, the humanities, or health care—are the essence of a top research university. At Rutgers, we have a strong track record of discovery—from finding a cure for tuberculosis to developing eco-friendly building materials, just to name a few.
Research grants and sponsored programs
World's most innovative universities
Active issued worldwide patents 
Fueling America's R&D Engine
The results of Rutgers research impact our quality of life, promote prosperity, and enrich humanity in so many ways—from detecting nuclear threats and crime to creating the world's biggest network of ocean data to exploring the central nervous system.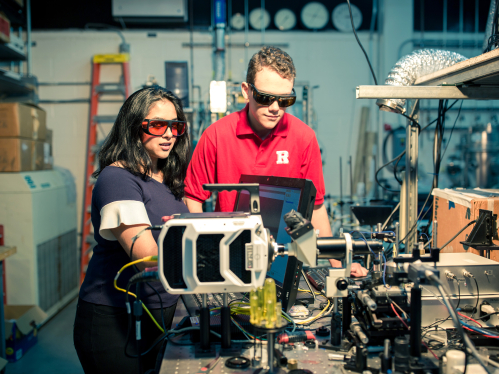 A Reputation for Excellence
Starting from an early emphasis on agriculture and the mechanical arts related to the university's land-grant mission, Rutgers research has expanded into a leading hub for respected researchers tackling society's largest challenges.

The achievements of our award-winning faculty drive Rutgers' world-class reputation. They teach, discover, provide health care, innovate, mentor, and share their knowledge. Leaders in their fields, their everyday endeavors yield brilliant outcomes.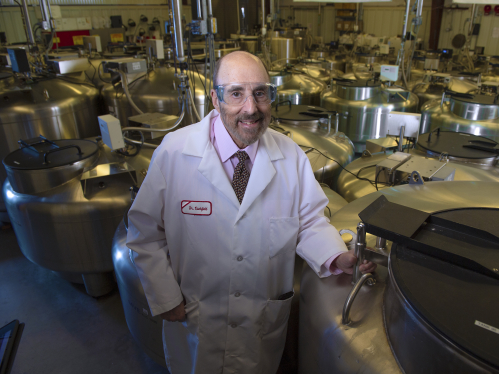 Student Research at Rutgers
From deep in the laboratory to out in the field, students are conducting foundational and rewarding research.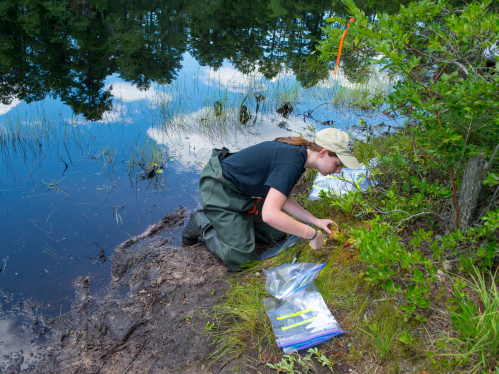 Fostering Inquiry and Innovation
Research
Shobha Swaminathan is an infectious disease expert and the research site leader for NIH-funded clinical trials at New Jersey Medical School (NJMS). Swaminathan is also the principal investigator for the Division of AIDS-funded clinical research site, where she successfully implemented multiple NIH-funded HIV treatment and prevention studies. Under her direction, NJMS has been one of the leading sites for the enrollment of women and minority populations.
Impact
As the coronavirus pandemic gripped the United States, her team pivoted to conducting clinical trials for COVID-19. Among those studies was a COVID-19 vaccine trial. As site principal investigator, Swaminathan led her team on the phase 3 Moderna vaccine trial, contributing to the science that ultimately received emergency use authorization approval in December 2020. "Rutgers is a state institution, and it reaches everyone from north to south," she said of Rutgers being one of a select group of sites to conduct the research. "It really shows Rutgers' relevance as a key scientific research institution not only in the state, but in the country." 
Passion
"I find taking care of my patients in the clinic and participants in clinical trials to be the most satisfying aspect of my job," Swaminathan said, adding that she is actively engaged as a primary caregiver for the community in Newark, particularly the HIV-positive population. "Additionally, clinical trials provide opportunities for participants to access cutting-edge science that will hopefully have a positive impact not only on their lives but potentially impact the whole world. I know my work means something for my patients. Being able to give people hope who have none. It's important," she said. "Hope is everything we have, right?"