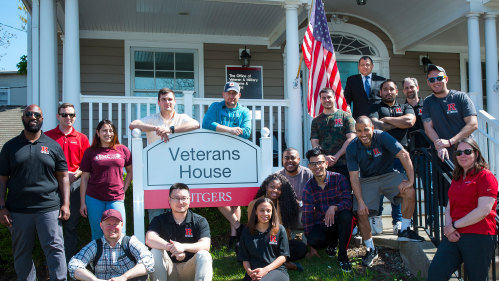 Veterans at Rutgers
Rutgers supports veterans and military-affiliated students pursuing a college degree
Rutgers is a top school for veterans
Rutgers–Camden is New Jersey's first Purple Heart University
Military-affiliated students
 
5 Reasons Veterans Choose Rutgers
Veterans and military-affiliated students choose Rutgers for the same reasons many others do: the university's vast array of educational offerings, huge alumni network, and proximity to major job markets are all big benefits. But there are a few specific draws to Rutgers for military-affiliated students, including: 
Reputation - Rutgers is dedicated to facilitating a smooth transition through a wide range of programming and services that address academic needs, promote wellbeing, and enhance the professional development of our military-affiliated population.
High job placement - more than 80 percent of respondents to a military-affiliated student survey reported finding full-time work after graduating.
Networking - Rutgers boasts an active membership in STEM Veterans USA, which helps student-veterans find employment in STEM fields. Groups such as RU-Vets, Student Veterans of America (SVA), and the Society of Women Engineers provide additional networking opportunities.
Strong community - student-veterans have many opportunities to bond and network, including through recreational activities such as lessons with PGA golf pros, kayaking, and rock climbing, funded through the university's Office of Veteran and Military Programs and Services. 
VetSuccess on Campus (VSOC) - run by the U.S. Department of Veterans Affairs, VSOC provides benefits assistance and counseling. A VSOC counselor is on campus at Rutgers.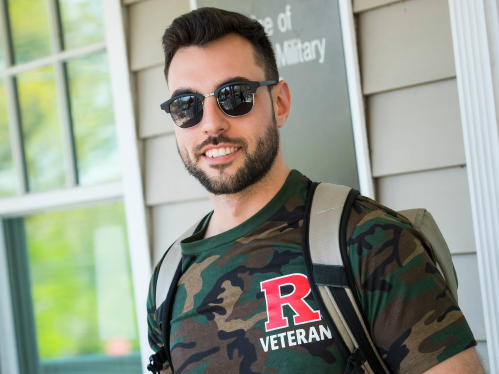 Student Vets Find Success at Rutgers
Transferring GI Bill Benefits to Dependents
Reminder: If you plan to transfer your Post-9/11 GI Bill benefits to a spouse or dependent, you must elect to do so before you leave the armed forces.
Meet Ann Treadaway
Director of the Office of Veteran and Military Programs and Services
Since joining Rutgers in 2015, Ann Treadaway, an Army veteran, has been the university's primary advocate for student veterans, working specifically with the population at Rutgers-New Brunswick and supporting the offices that work with military-affiliated students at Rutgers–Camden and Rutgers–Newark. Her mission is to connect this population with the benefits and resources they've earned through their service and ensuring university policies, programs, and activities enhance their educational experiences.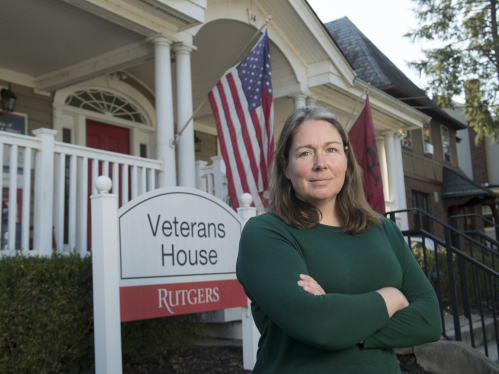 Upcoming Events for Veterans
Military-Affiliated Student Organizations
Applying to Rutgers
Veterans and military-affiliated students can get specific information for each Rutgers location.