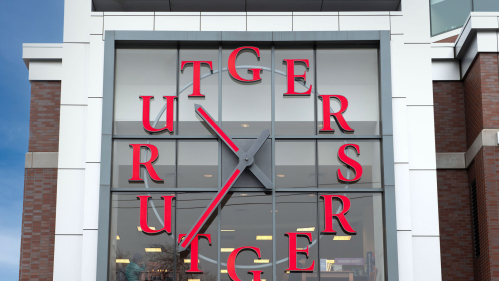 Big University with So Much to Offer
More students, schools, majors, and degrees. More job fairs, internships, and alumni in your network. More locations, labs, and field stations. More faculty and health care practitioners. More residence halls, clubs, performance spaces, and recreational facilities. No school in New Jersey has more to offer, and that means more choices and more opportunities to discover what really works for you.

Browse facts and figures about Rutgers, The State University of New Jersey.

(Data provided on this page is for reference only and is subject to change.)
Our History
Founded in 1766
8th oldest university in the nation
More than 250 years in existence
Birthplace of college football
Charter signed by New Jersey Royal Governor William Franklin, son of Benjamin Franklin
New Jersey's land-grant university, with a presence in all 21 of the state's counties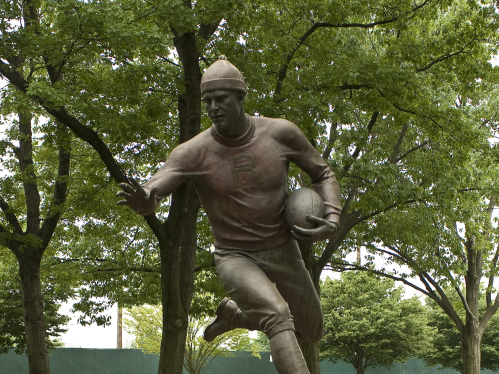 Our People
Students
New Jersey residents: 82%
Out-of-state: 18%
67,620 students from all 50 states and more than 120 countries (Fall 2022)

Undergraduates: 48,040
Graduate Students: 19,580

54% women and 46% men
Among the most ethnically diverse campuses in the nation and Big Ten, universitywide demographics (full-time enrollment) are:

African American: 9.2%
American Indian: 0.1%
Asian: 26.9%
Hawaiian: 0.1%
Hispanic: 17.0%
International: 9.8%
Other: 2.0% 
Two or More: 3.5%
White: 31.5%

Figures reflect rounding. Source: Office of Institutional Research and Academic Planning 
Faculty and Staff
8,000+ full- and part-time faculty
14,100+ full- and part-time staff
1,500+ international scholars representing nearly 100 countries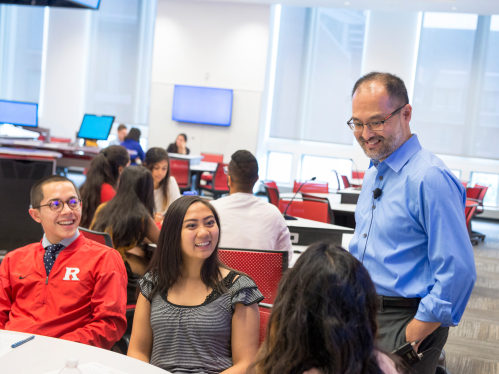 A Powerful Alumni Network—We Are Everywhere
585,500+ alumni 
358,100+ alumni live in New Jersey
Rutgers alumni live

in all 50 states and the District of Columbia
in three U.S. territories
and on six continents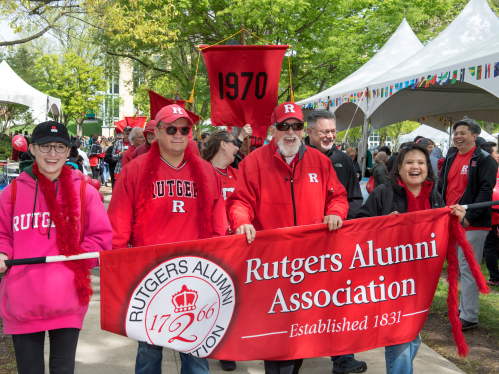 Enrollment
43,859 students at Rutgers University–New Brunswick
11,008 students at Rutgers University–Newark
5,966 students at Rutgers University–Camden
6,787 students at Rutgers Biomedical and Health Sciences (RBHS)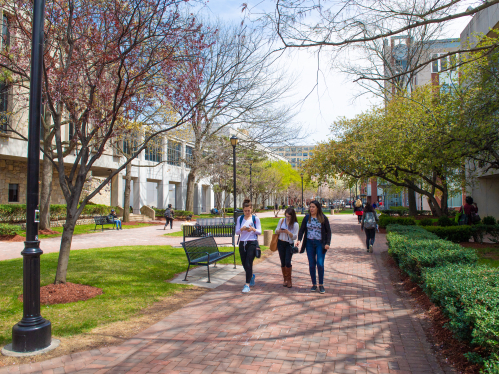 Academics
19,000+ degrees granted, 2022-2023
674,900+ degrees granted, since founding
29 schools and colleges
150+ undergraduate majors
400+ graduate programs
25,000+ classes taught each year
26 libraries
Continuing Education
255,000 total course enrollments annually
7,070 programs: certificates, certifications, professional and personal enrichment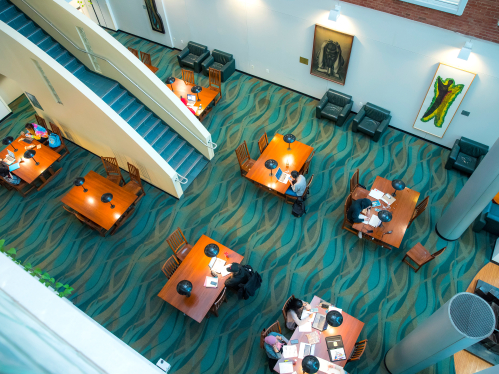 Research
Home to New Jersey's most extensive and diversified network of research laboratories
300+ research centers and institutes
$720 million in research and development expenditures, fiscal year 2020
$872.8 million in research grants and sponsored programs, fiscal year 2022
Rutgers brings more federal research dollars to New Jersey than all other New Jersey colleges and universities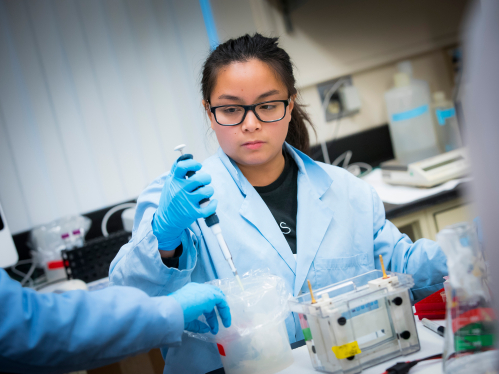 Patient Care
New Jersey's largest academic health center and patient care provider through Rutgers Health
1,300+ clinical health care professionals 
2.8 million annual patient visits to our faculty practices, centers, clinics, and institutes
450+ clinical trials supported at any given time
20 N.J. towns and 12 N.J. counties with Rutgers Health offices
$800.4 million annual spending on patient care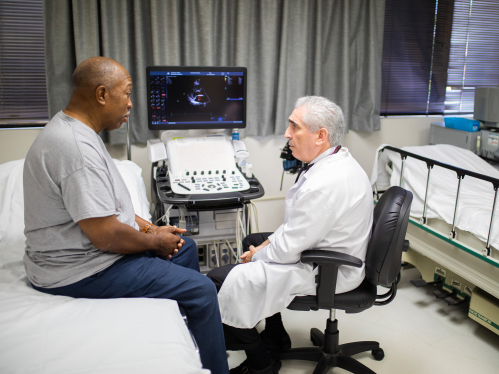 Tuition and Fees
Annual Undergraduate Costs  
Tuition, Fees, Room and Board  
In-state $31,954
Out-of-state $50,716
Tuition Only:  
In-state: $13,674
Out-of-state: $32,436
Figures shown are typical costs for Rutgers University–New Brunswick for the 2023-2024 academic year; figures vary by specific university, school, or college. Figures are subject to change.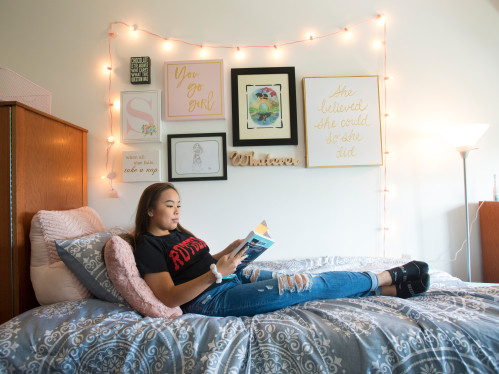 International
180+ study abroad programs
60+ countries are destinations for students
9,000+ international students and scholars at Rutgers, from over 125 countries
400+ international partnerships with nearly 100 countries

Source: Rutgers Global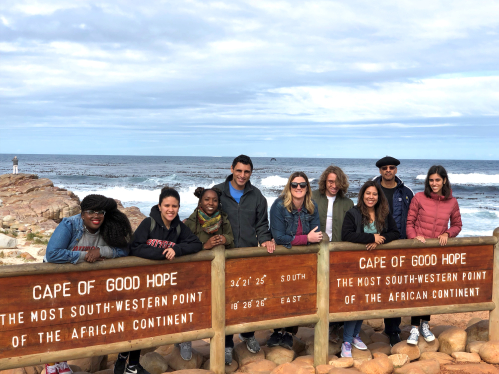 Clubs and Organizations
Across all locations:
800+ student clubs and organizations
100+ club and intramural sports played by 10,000+ students
100+ fraternities and sororities
20+ music ensembles, bands, orchestras, and choirs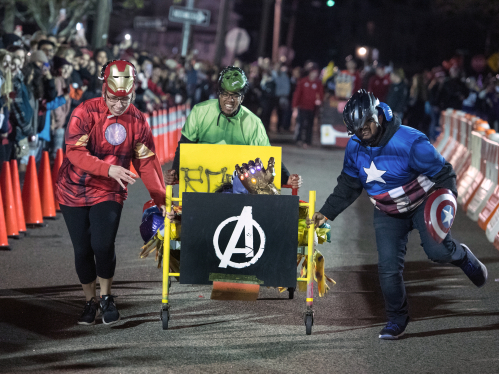 Our Facilities
Across all locations:
6,000+ acres across New Jersey
900+ buildings
30 million+ square feet
19,000+ residence hall beds
30+ dining halls, student center eateries, and food trucks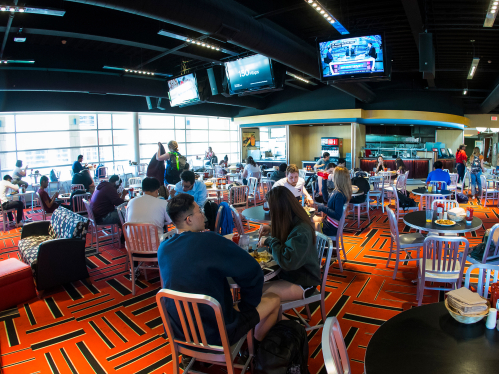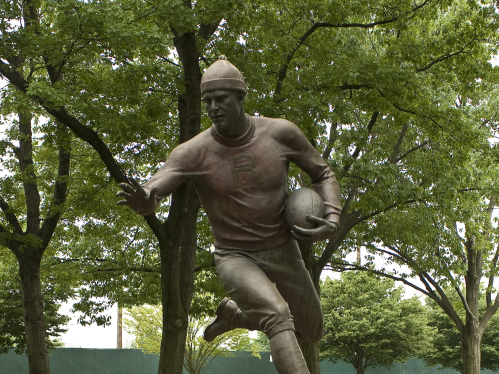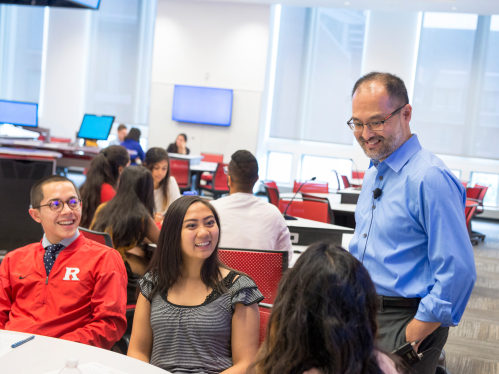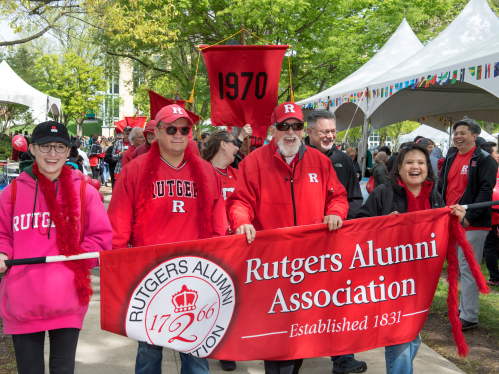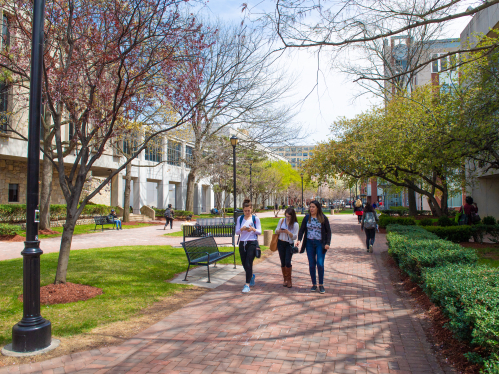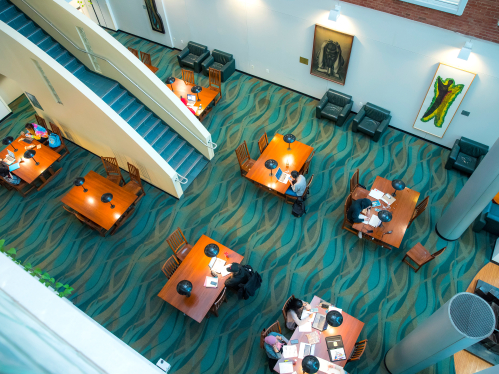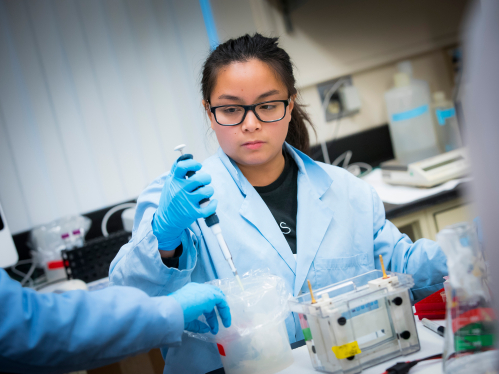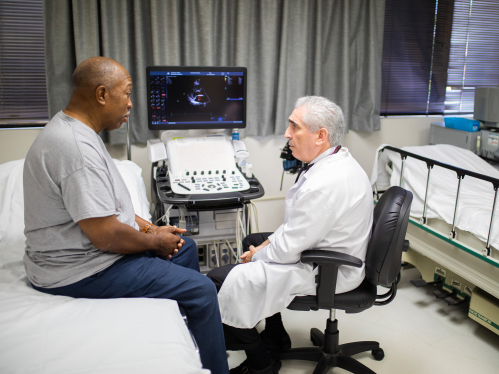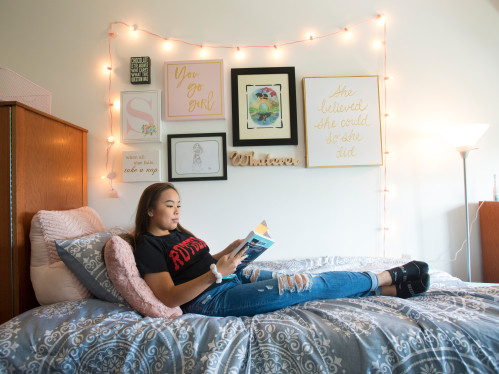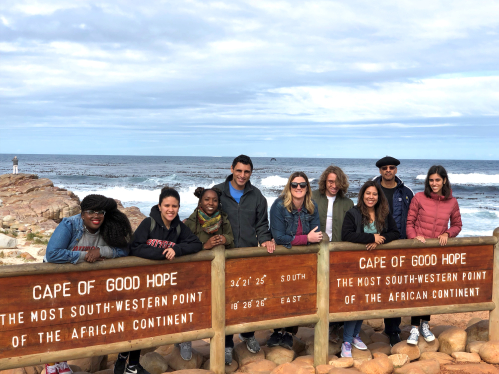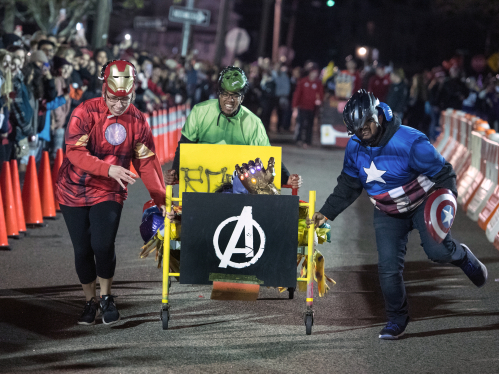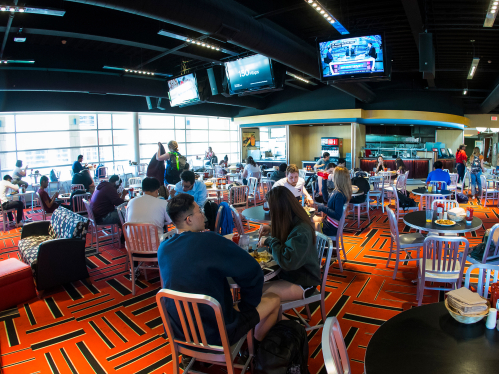 Explore Your Interests
See all that Rutgers has to offer. You're sure to find your path.