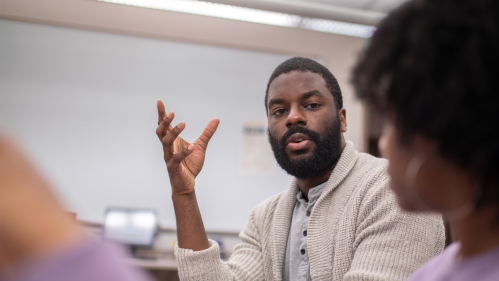 School of Criminal Justice
At the Vanguard of Social Justice Today
In the heart of Newark, the School of Criminal Justice at Rutgers University–Newark brings together a diverse set of students, faculty, and staff dedicated to social justice, community engagement, and public policy.
Best Colleges for Criminal Justice and Corrections
College Factual: Rankings by Major
Graduate schools for criminology
Master's and PhD degrees awarded to date
Using Data to Understand and Prevent Crime
In the past 10 years, violent crime has been on the rise across U.S cities, and without intervention it will only continue to grow. To tackle this issue the Rutgers School of Criminal Justice developed risk terrain modeling to address areas of high crime without the need for over policing. 
This technique for analyzing root causes and city landscapes is a critical tool for improving Public Safety outcomes. With national and international recognition, Rutgers has pioneered a unique approach to reimagining crime prevention. 
The Rutgers-led Newark Public Safety Collaborative engages over 40 community organizations, providing real-world data and insights that empower them to make meaningful actions to reduce crimes. 
Be the Change You Want to See
Students come to learn at the School of Criminal Justice to gain an understanding of the causes and contexts of crime, and the interrelated challenges faced and caused by criminal justice systems. Through a rich, multidisciplinary framework, students at both the undergraduate and graduate levels will gain a wealth of relevant knowledge that can be applied in a professional setting to effect change.
Program Spotlight: Justice Studies (BA)
There is a high demand for professionals who can respond effectively to issues of justice and inequity. The Bachelor of Arts in Justice Studies program provides students with a challenging and exciting course of study that will help them become the best in their fields.
Program graduates will have a deep understanding about
How justice systems operate
How justice resources are distributed across different social, racial, and economic groups (and to what effect)
How inequities in these distributions lead to broad problems of human rights and human dignity
This major will prepare students for citizenship in multicultural and global societies, where justice is a core area of contested thinking.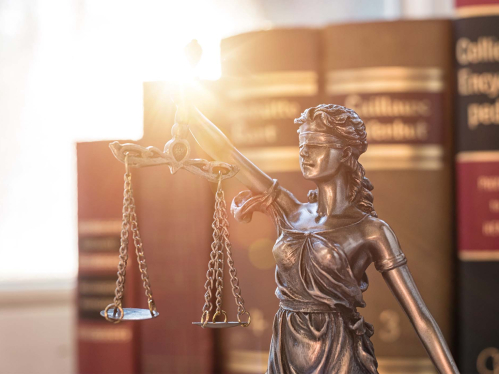 Student Perspective
"I really fell in love with the overall criminal justice program and student life experience. They have a great criminal justice program and the school offers many opportunities such as summer internships, study abroad programs, a top-five Ph.D. program, and very strong job opportunities."

Jenny E., Criminal Justice and Computer Science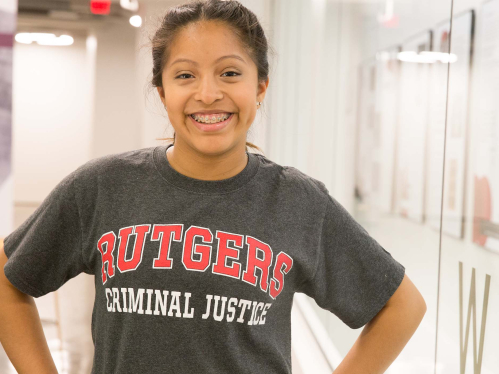 From Incarcerated to Educated
The New Jersey Scholarship and Transformative Education in Prisons Consortium (NJ-STEP) is an association of higher education institutions in New Jersey that works in partnership with the New Jersey Department of Corrections and State Parole Board. NJ-STEP provides higher education courses for all students under the custody of the State of New Jersey while they are incarcerated and assists in the transition to college life upon their release into the community. The program's goal is for every person in prison who qualifies for college to have an opportunity to take college classes while incarcerated and continue that education upon release.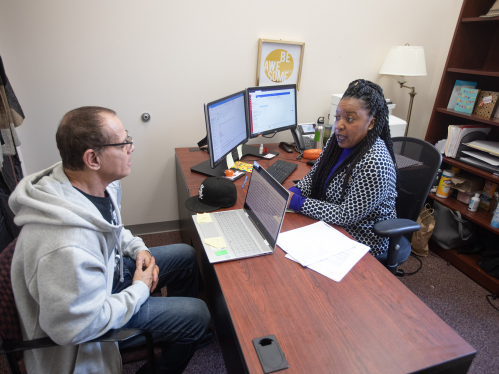 Discover the School of Criminal Justice
The School of Criminal Justice attracts many of the brightest aspiring criminal justice students from right here in Newark and across the world. The school directly contributes to national and international questions about justice through its teaching, scholarship, and public service.