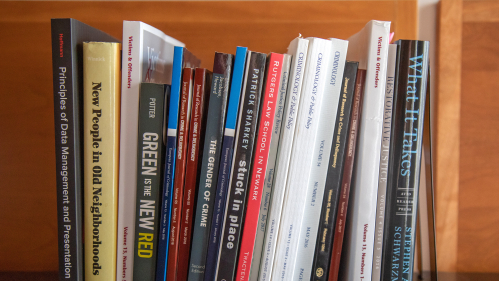 School of Criminal Justice
At the Vanguard of Social Justice Today
In the heart of Newark, the School of Criminal Justice at Rutgers University–Newark is a premier destination for students, faculty, and staff from a wide range of cultural, academic, and professional backgrounds who are passionate about reducing crime while increasing public safety and social justice in our communities and society at large.
Best Colleges for Criminal Justice and Corrections
College Factual: Rankings by Major
Of top 50 best graduate schools for criminology
Master's and PhD degrees awarded to date
Be the Change You Want to See
Students come to learn at the School of Criminal Justice to gain an understanding of the causes and contexts of crime, and the interrelated challenges faced and caused by criminal justice systems. Through a rich, multidisciplinary framework, students at both the undergraduate and graduate levels will gain a wealth of relevant knowledge that can be applied in a professional setting to effect change.
Alumni Perspective
"I felt loved here. I felt connected to home. It's not that different from where I came from."

Brittany Little SCJ'19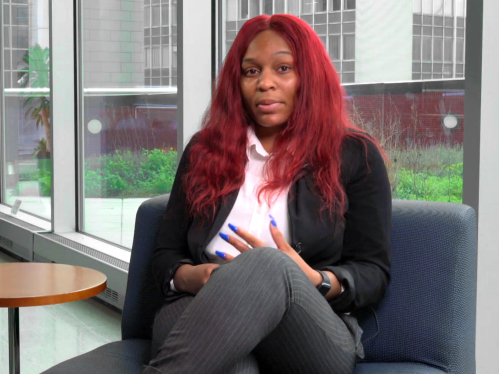 From Incarcerated to Educated
The New Jersey Scholarship and Transformative Education in Prisons Consortium (NJ-STEP) is an association of higher education institutions in New Jersey that works in partnership with the New Jersey Department of Corrections and State Parole Board. NJ-STEP provides higher education courses for all students under the custody of the State of New Jersey while they are incarcerated and assists in the transition to college life upon their release into the community. The program's goal is for every person in prison who qualifies for college to have an opportunity to take college classes while incarcerated and continue that education upon release.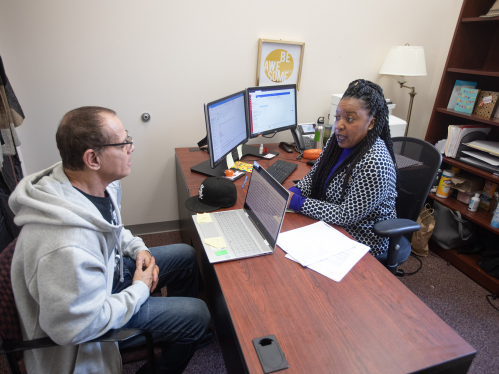 Discover the School of Criminal Justice
A major national and international center for scholarly engagement and research on all aspects of policing, delinquency, crime, and criminal justice administration.