With the return of campus life, president Jonathan Holloway begins meeting and interviewing students, professors, alumni, and staff who personify the essence of commitment and excellence. Read about each of them and be part of the conversation.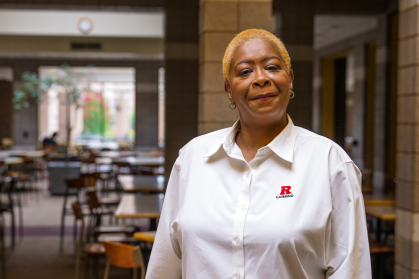 Decades of Service
Nicole Bates was a 19-year-old mother of a newborn in 1990 when she took a job in the former Davidson Dining Hall on the Busch campus at Rutgers–New Brunswick. She discovered a love for working with people and food, a winning combination for more than 30 years as an employee with Rutgers Dining Services, where today she is a group leader. "It doesn't take much," she says, "just a 'Hello, how are you doing?'" Her smiles and encouragement over the years haven't been forgotten, especially among students, many of them dropping by before their graduation to introduce Bates to their parents. "I thought, 'You stopped your little life for me?! You made my day,'" says Bates. The feeling is mutual. Watch the interview with Nicole Bates.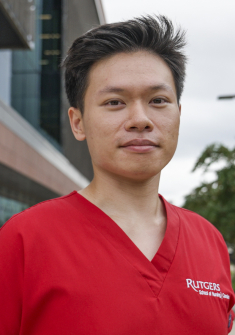 The Quest to Be a Nurse
After graduating from high school in Hong Kong, Wai Kin Chan set out to see the world before eventually setting his sights on nursing. After arriving in America, he completed a pre-nursing program at Camden County College in 2018 and enrolled at Rutgers–Camden, winning its International Chancellor's Merit Scholarship. This spring, he will receive a bachelor's degree in nursing through the School of Nursing–Camden. Last March, he volunteered to help administer the COVID-19 vaccine in the community, reconfirming his commitment to his vocation. Upon graduation in May, Chan will embark on his nursing career somewhere in the United States. "I like the American lifestyle, talking to a stranger on the street," says Chan. "It makes me feel good." Watch the interview with Wai Kin Chan.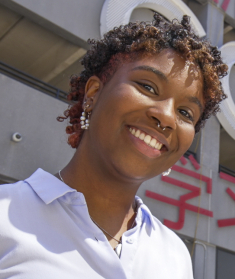 The Need to Tell People's Stories
Karoline Gonzalez Sanchez wants to be seen and to be heard, but she also wants to see and hear others. Storytelling is her obsession, driven by people's passions and their stories—which is why Sanchez, a senior at Rutgers–Newark, is majoring in journalism and media studies. She is at the crosscurrents of human discourse as a member of the innovative Honors Living-Learning Community (HLLC). Sanchez, whose family arrived from the Dominican Republic when she was 13, has the character and ambition that underscore HLLC's emphasis on student ideals, creativity, and intentions for giving back to the community. "Once I was in HLLC," says Sanchez, "it felt less like a program and more like a family." Watch the interview with Karoline Gonzalez Sanchez.
Caring for Farm Animals
As a devout 4-H'er growing up in Allentown, New Jersey, Rebecca Potosky bled green. Arriving at Rutgers in 2003 to study animal science, she soon began bleeding scarlet. Potosky SEBS'07 earned her degree and never left. Today, she is a senior research animal care technician at the School of Environmental and Biological Sciences, still looking after the sheep and goats and sharing her expertise with animal science and preveterinarian students. During the COVID-19 pandemic, when the campus was devoid of students, she had to care for the animals alone and somehow recreate the experience, albeit remotely, for her students forced to study at home. Soon, she was shooting instructional videos of farm life—now her new educational tool working down on the farm. Watch the interview with Rebecca Potosky.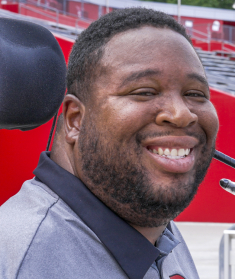 The Will to bELieve
Sometimes when Eric LeGrand passes SHI Stadium in Piscataway, he'll see the oversized 52 on the upper deck, the number that he was wearing when he suffered a spinal cord injury during a football game in 2010. Seeing his old 52, the only number that Rutgers has retired, LeGrand SAS'14 imagines somebody asking about it. "'Oh, that was a player, Eric LeGrand,'" the conversation might begin. "People want that kind of person to represent Rutgers, and I can't thank the university enough." The Rutgers community has LeGrand to thank for his courage, optimism, equanimity—and industry: he is a motivational speaker, sports analyst, philanthropist, and entrepreneur. "I'll still keep that positive attitude because someone is facing a battle way worse than I am," he says. Watch the interview with Eric LeGrand.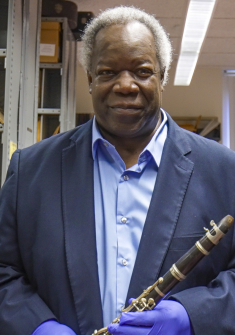 Riffing on Jazz
As a kid, Vincent Pelote was smitten after hearing Louis Armstrong sing "Hello, Dolly." It led him to the library to learn about jazz, a unique American art form. Today, he is the senior archivist and digital preservation strategist at the Institute of Jazz Studies at Rutgers–Newark, the preeminent national repository of all things jazz. His title culminates a 50-year association with Rutgers, which began in 1972. Back then, Pelote NCAS'77, SCILS'85 was a work-study student helping at the institute, working toward a bachelor's degree in music education and a master's degree in library science, which qualified him to assume various librarian roles. Pelote has compiled discographies, written program notes, and hosted radio programs—all part of being a jazz historian. Watch the interview with Vincent Pelote.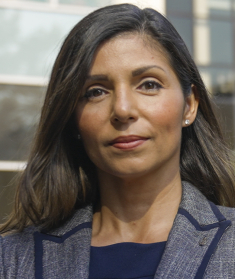 The Lessons of Humanity
Emigrating from Honduras with her family when she was 5 years old and settling in southern New Jersey, Carolina Cabrera DiGiorgio never knew diversity until Rutgers–Camden. "It was an eye-opening experience," says DiGiorgio CCAS'02, CLAW'05, "and I had a sense of belonging." From being a part of the Honors College to majoring in political science, DiGiorgio loved Rutgers–Camden. After attending Rutgers Law School, she practiced law at a Philadelphia firm. In 2017, DiGiorgio accepted an offer to lead Congreso de Latinos Unidos, a nonprofit that helps underresourced Latinx communities. Like her decision to attend Rutgers–Camden, the new challenge changed her. "I learned more about humanity: the kindness and compassion that is needed," says DiGiorgio. "If I hadn't made these choices, I wouldn't be the person I am." Watch the interview with Carolina Cabrera DiGiorgio.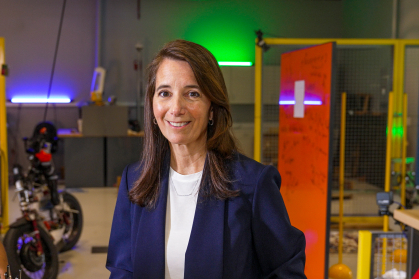 A Passion for Teaching
Kristin Dana, a professor at the School of Engineering, sees the growing presence of robotics and artificial intelligence in society as a force for good. That's why she researches their potential to improve our quality of life. In 2020, Dana and a Rutgers team received a $3 million grant from the National Science Foundation to investigate the upside of technology. The five-year project is evaluating robotics for their performance efficiency and applications in the world. Dana is also passionate about her students and their work. "Rutgers is really a powerhouse of talent," says Dana. "The best and brightest come here. It's a reflection of the university." Watch the interview with Kristin Dana.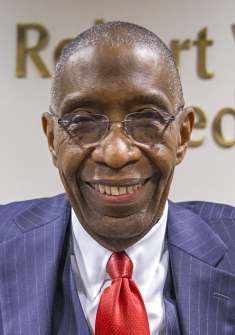 A Legacy of Caring
When he was all of 9 years of age, Robert L. Johnson stood before his youth group at his White Plains, New York, church and declared that he would be a doctor someday. Today, Johnson NJMS'72 is the dean of New Jersey Medical School and the interim dean of Robert Wood Johnson Medical School, both part of Rutgers Biomedical and Health Sciences. Born in segregated South Carolina, he is one of the few African American deans in a profession lacking in leadership diversity. During his five decades practicing medicine, Johnson, a professor of pediatrics, dedicated his research and clinical expertise to addressing adolescent physical and mental health. "I have spent a lot of time talking to youth about their lives. And years later, many of them tell me they remember those conversations. That's a very important legacy." Watch the interview with Robert L. Johnson.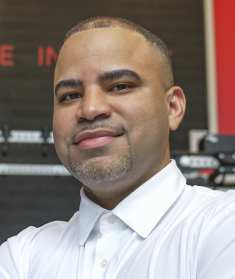 Realizing His Best at Rutgers
A native of New Brunswick, Rudy Peralta became a custodian in the Department of Intercollegiate Athletics at Rutgers–New Brunswick in 2009; today he is the assistant athletic director of support services. In between, Peralta SAS'17, RBS'21 deepened his appreciation for Rutgers, earning his bachelor's degree from Rutgers–New Brunswick and an M.B.A. in finance last spring. What else? Peralta is also an accomplished singer-songwriter and guitarist. Peralta oversees the athletics facilities and operations staff. The exceptional efforts of the custodial staff, mechanics, electricians, and painters who support intercollegiate athletics were apparent during the pandemic, when his team was fighting an invisible enemy. "Hard work is noticed," he says, "even when you think it isn't." Watch the interview with Rudy Peralta.