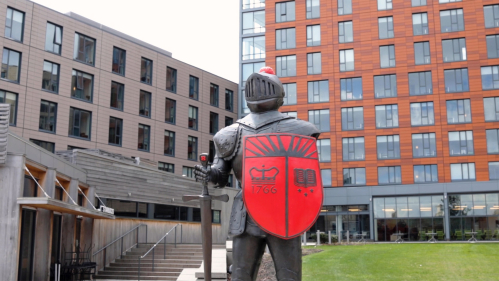 #weRUnited
Rutgers remains on the front lines of the COVID-19 crisis, working hard together to help keep its community and the world at large healthy and safe.
Rutgers University continues to share expert information about COVID-19 and related topics.
Our innovations, initiatives, and insights help our local community and the world at large.
What Happens Next     
"What Happens Next" is a video series exploring what the world might look like following the COVID-19 pandemic.
In the Spotlight
Catch up with Rutgers professors and others as they provide their knowledge and commentary to a variety of media outlets.
#weRUnited
Although the world has changed, Rutgers' commitment to the community has never been stronger.
We all stand together to make a difference.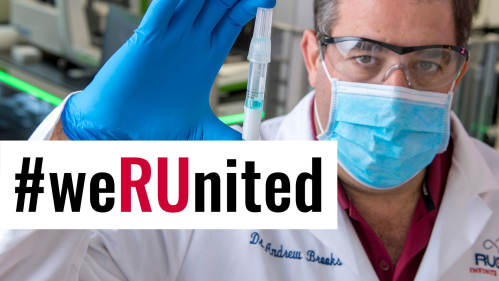 You Can Help
There are several ways your contributions can support Rutgers students, research and other COVID-19 efforts.