Dental School Residents Volunteer on the Front Lines of the COVID-19 Pandemic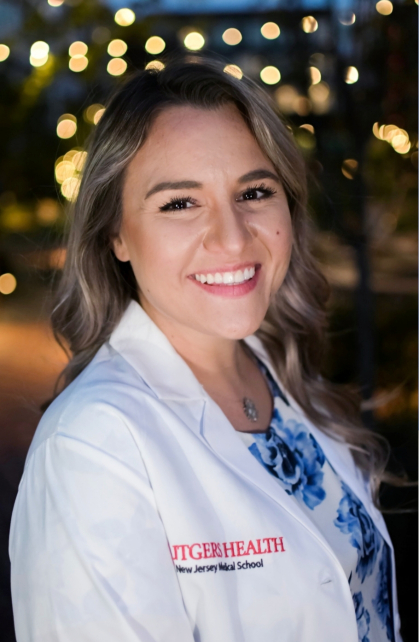 As oral surgery residents at Rutgers School of Dental Medicine, Roman Mogilevsky and Christina Gory never expected to be treating critically ill patients during a global pandemic. 
But when University Hospital faced a staff shortage during the peak of the COVID-19 outbreak, they were among a group of fellow residents who volunteered for shifts in the Emergency Department.
"It was very different going from oral surgery to that setting,'' said Gory. "It was humbling because you hear so much in the news or from word of mouth and then you see it firsthand, and you're with the people that are there every single day. You hear the conversations they have with family members of patients who aren't doing so well or who aren't going to make it.''
Trained as surgeons, Gory and other residents from the Oral and Maxillofacial Surgery Department are well qualified to care for hospital patients. They have worked in emergency situations when patients were admitted for facial trauma. But during 12-hour shifts at the hospital last month, they found themselves screening patients for COVID-19 symptoms, taking patient histories, drawing blood and comforting those who were critically ill and alone.
"A lot of them didn't have people who were allowed in with them so you kind of became someone to fill in that role,'' said Mogilevsky.
Among their duties was checking patients for COVID-19 symptoms and determining who needed to be admitted or sent home.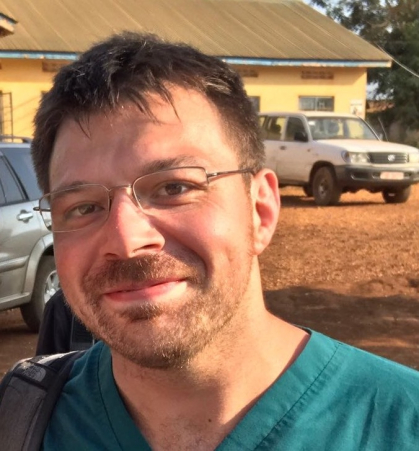 "I was looking for how much they had desaturated their oxygen levels. If it seemed like they could recover at home and had a good prognosis, our job would be to get the patient out of the coronavirus areas as soon as possible,'' explained Mogilevsky.
Many of the patients were medically compromised, along with the elderly and homeless, according to Gory. 
"A lot of them came from nursing homes,'' she said.
Mogilevsky described his experience  as "mentally taxing and emotionally complicated."
But both he and Gory said it has been gratifying, too. 
"I felt like this was a time where my knowledge could help people," said Mogilevsky.
Added Gory, "I didn't realize until I was there the need that they have. Even if you do something small, you can make a big impact, at least, day to day and moment to moment. It was a strange feeling finding myself there, but I was proud to tap into my education amidst the chaos to make a difference."