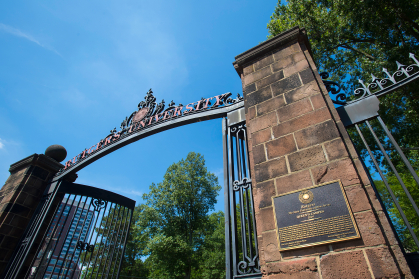 Being Strategic About Rutgers' Future
Over the past several years, Rutgers University has bolstered its administrative systems, completed a complex integration to form its biomedical division, and become a full-fledged member of the Big Ten conference. The challenge now is to bolster our university's position as one of the best public universities in the nation and to ensure that our continued efforts are aligned with a shared vision.
Areas of major strategic focus include:
Building an equitable, inclusive, and diverse community of faculty, students, and staff;
Fostering a reputation as a powerhouse for research, academics, and the social good;
Coordinating and strengthening our collaborations in research and academics;
Making Rutgers clear and easy to work with, for all members of our broader community.
President Jonathan Holloway has established, as a four-year pilot, a universitywide strategy function to accomplish these and related goals for moving Rutgers forward and addressing the long-term impact of COVID-19. The Office of University Strategy is led by Brian Ballentine, senior vice president for strategy.