Access to a Great Education
A University of Opportunity: A Great Educational Value
The typical first-year, in-state Rutgers student paid less than 50 percent of the published tuition rate during academic year 2020–2021, through a combination of substantial financial aid from the university, with qualifying state and federal aid programs. Here are some of our signature programs that provide access to life-changing education.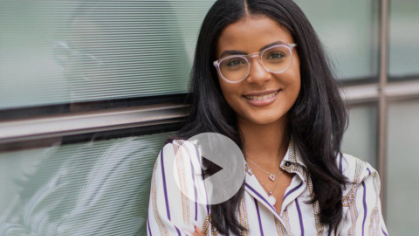 Need-based financial aid and emergency assistance is supported by more than $14 million in donations, part of the broader Scarlet Promise Initiative.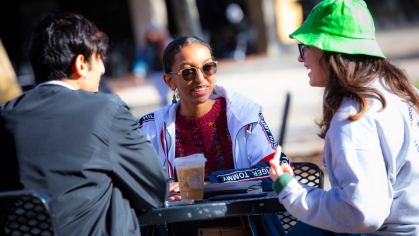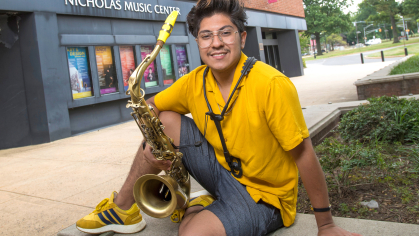 The program is a national model for educational access, providing academically promising students of modest means from five New Jersey towns with mentoring beginning in 7th grade. Successful participants who earn admission to Rutgers attend with full tuition through grants and scholarships.
First-Generation Students
Thirty-seven percent of Rutgers undergraduates are first-generation college students. In honor of National First-Generation College Celebration Day, Rutgers asked students to share their stories about what it means to be the first in their families to go to college. Here is what they had to say.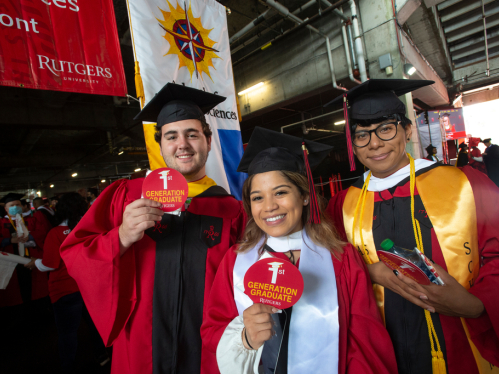 Military Times ranks Rutgers 13th in the nation for student veterans services, a recognition of Rutgers' dedication to serving the academic needs, well-being, and professional development of military-affiliated students. One of those students is Maddison Van Der Mark, an army veteran who has benefited from Rutgers veterans services while distinguishing herself by benefiting others—serving her country in active duty as a sergeant in the army, volunteering to teach boxing to at-risk youth, and creating Rutgers' Veterans Tutoring Veterans writing program. And now her life in public service has led to her being named a 2023 Truman Scholar.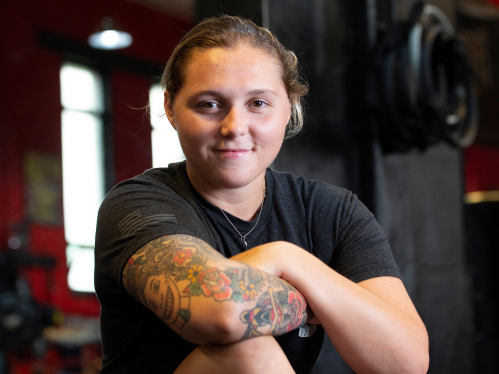 Goldwater Scholars: Prestigious Awards Help Students Cover College Costs
Three Rutgers University–New Brunswick students—Cormac Grindall, Andrew Krapivin, and Jackson Lee—joined the next generation of research leaders as Goldwater Scholars, awarded for excellence in mathematics, science, and engineering. Recipients of the scholarships—established by the U.S. Congress and funded by the federal government and private donors—receive up to $7,500 to help cover costs associated with room and board, tuition, mandatory fees, and books, with the amount given based on financial need. The recognition marked the 18th consecutive year that Rutgers–New Brunswick students were selected as Goldwater Scholars. Rutgers students receive guidance and mentoring in applying for distinguished fellowships and scholarships.