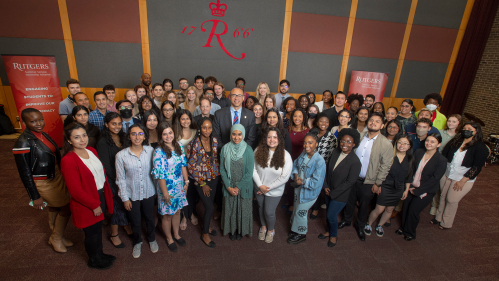 Stories From the Rutgers Summer Service Internships
The Rutgers Summer Service Internship (RSSI) Program grew out of President Jonathan Holloway's vision of civic engagement as a critical component of a Rutgers education and a path toward appreciating our differences, restoring civil discourse, and working in service to the common good. 
This past summer, 100 students were selected to complete internships at nonprofit organizations or direct-service government offices through a unique course curriculum created and coordinated by the Eagleton Institute of Politics, Rutgers-Camden Career Center, Rutgers-New Brunswick Office of Career Exploration and Success, and Rutgers-Newark Career Development Center.
Students gained hands-on experience as they confronted issues that impede our progress and competitiveness as a nation: public health deficits, infrastructure problems, environmental degradation, educational inequities, and much more. Their stories have returned and are reverberating well beyond the campus parameters often used to define the University's footprint.
"An idea that inspired people to join up for a cause has now birthed in those people a new conviction that they can make a difference," says Holloway. "That's what we're all about."
Scroll down for a message from President Holloway, and to read and watch stories about some of the Rutgers students who made a difference this summer.
Gerardo Leal and Ardita Mirza 
Gerardo Leal came to the U.S. from Mexico at 17 smuggled in the trunk of a car. Ardita Mirza was influenced by her mother's research into the mistreatment of women abroad. Rutgers Summer Service Internship initiative brought them together to make a difference.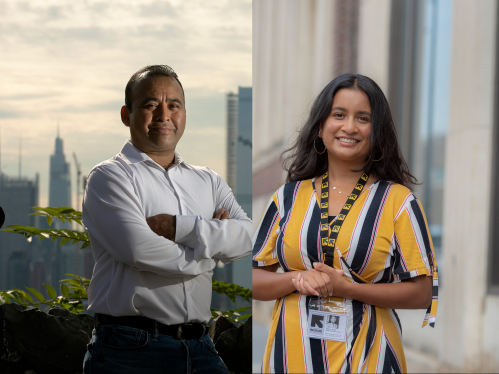 Maddison Van Der Mark
To channel her feelings of anger, Maddison Van Der Mark turned to boxing. It also gave the U.S. Army sergeant who left active duty to attend Rutgers a chance to help at-risk youth through the summer service internship initiative.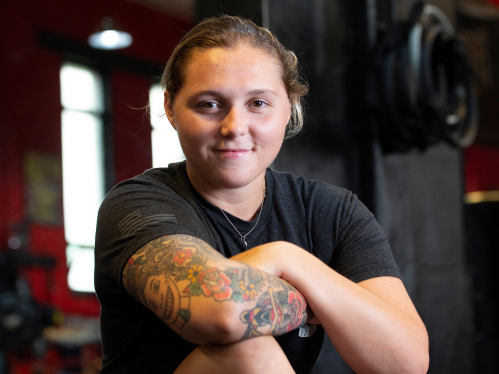 Danna Green
Danna Green said she feels empowered to help Camden parents who, like herself, have children with learning disabilities, after participating in Rutgers Summer Service Internship Initiative.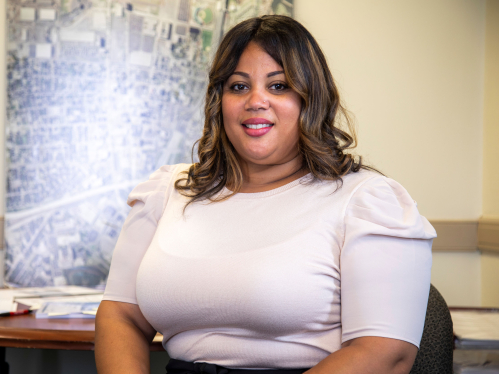 Working at a dementia resource center this summer gave Rutgers-Newark junior Favour Ikedife a lesson in empathy and a daily sense of fulfillment as she put her neuroscience background to use to help others.
James Cortes and Nina Gohel
Rutgers-New Brunswick seniors Nina Gohel and James Cortes come from families with very little in common, but their paths converged as they helped craft bills that may become future state policy as part of their Rutgers Summer Service Internship.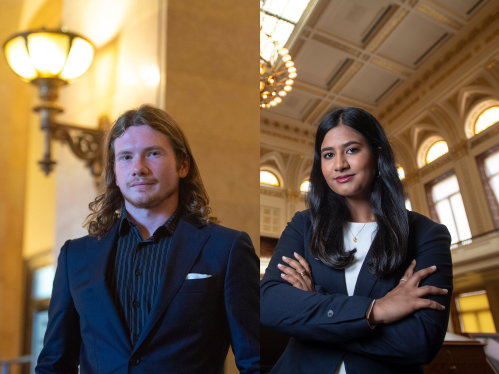 George Gandour
George Gandour, a Rutgers-Camden nursing student, helped teens build healthy habits, leadership and independence through the sport of cycling as an intern with the Bicycle Coalition of Greater Philadelphia.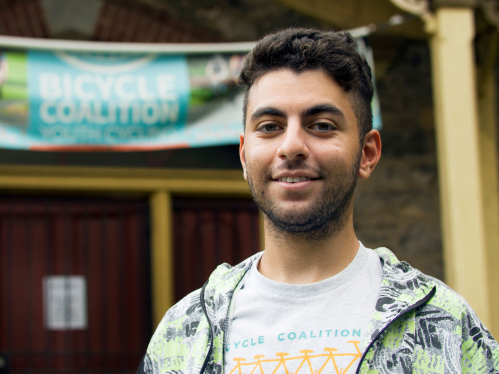 Brian Montecinos
Rutgers-Newark senior Brian Montecinos spent two months at Future City Inc., a nonprofit that works with racial and ethnic communities to foster sustainable development and support for policies that ensure healthy homes and neighborhoods.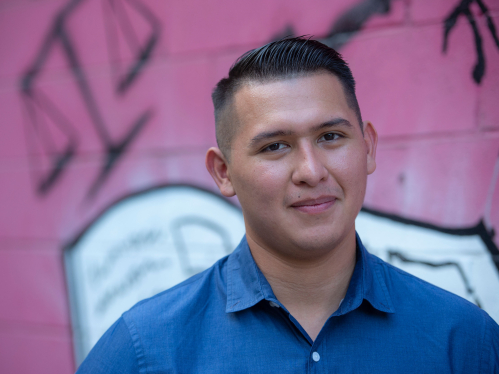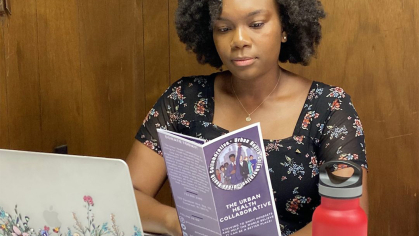 TAPinto New Brunswick: Nursing Student Helps New Brunswick Community Through Rutgers Summer Service Initiative
Asbury Park Press: What Red Cross can learn from NJ intern with 1.8M TikTok followers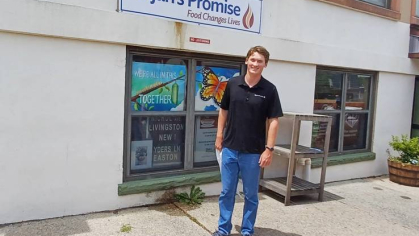 TAPinto New Brunswick: Through New Rutgers Initiative, Intern Brings Help, Hope to Elijah's Promise.