At midnight on December 31, we say hello to 2022 after nearly two years of navigating extraordinary challenges. Our talented students, faculty and staff have done their part by getting vaccinated and safely resuming life on campus in the pursuit of excellence – together. 
Take a look at some of the most-read Rutgers stories of 2021, chronicling growth and innovation in research and teaching in service to our communities, our nation and the world.
Certain Mouthwashes Might Stop COVID-19 Virus Transmission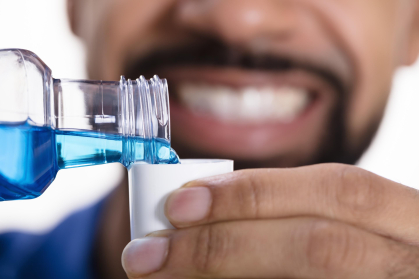 Researchers at Rutgers School of Dental Medicine have found evidence that two types of mouthwash disrupt the COVID-19 virus under laboratory conditions, halting its ability to replicate in a human cell. Read more
Snoop Dogg to Headline Celebration for Rutgers' Recent Grads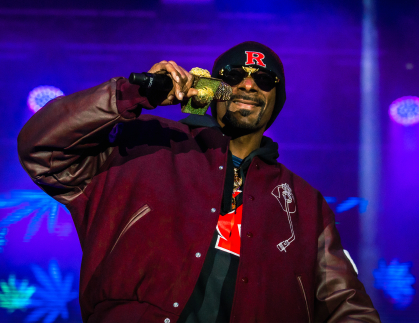 The concert by Snoop Dogg, open to all Rutgers graduates from the Classes of 2020 and 2021 and current students, is one of several gatherings planned across Rutgers in October and November. Read more
Rutgers Opens Adult Autism Services Community Center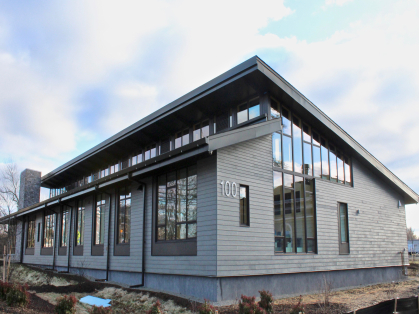 The Rutgers Center for Adult Autism Services Community Center, a 10,000-square-foot facility on the Douglass campus at Rutgers-New Brunswick, is the first of its kind at a higher education institution in the United States. Read more
How Worried Should We Be About Supply Chain Problems?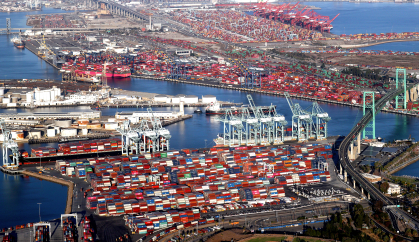 Rudi Leuschner, a supply chain professor at Rutgers Business School, explains the reasons for the supply chain problems and how they may impact the holiday season for U.S. consumers. Read more
Rutgers Confronts Ties to Slavery With New Historical Markers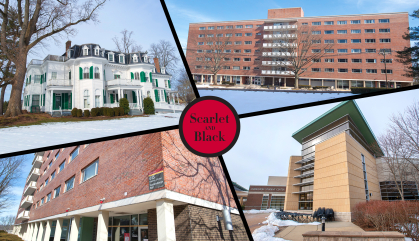 Plaques will be installed at four New Brunswick locations this spring that tell the story of Rutgers' early benefactors whose families made their fortunes through the slave economy. Read more
Three-Quarters of a Set of Quadruplets Graduate From Nursing School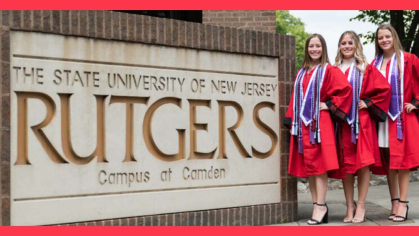 Rutgers-Camden graduates Casey, Kelly and Rachel Murphy wanted to become nurses to follow in the footsteps of their mother, who died when the sisters were toddlers. Read more
Is It Safe to Get the COVID-19 Vaccine While Pregnant?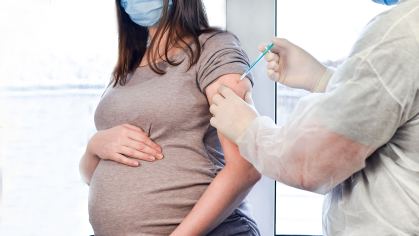 A Rutgers maternal-fetal physician discusses what pregnant women should consider when weighing whether to get the COVID-19 vaccine. Read more
Rutgers Award-Winning Invention Aims to Reinvent Drug Delivery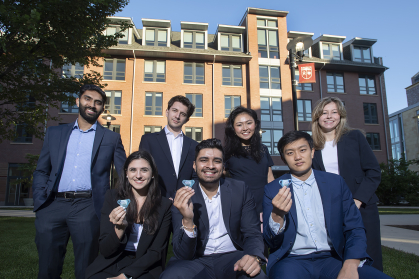 A group of former Rutgers students who developed a pacifier-like device that delivers medication and nutrients to malnourished infants are working to see their project put to use for the first time at a major hospital system. Read more
Why I Vax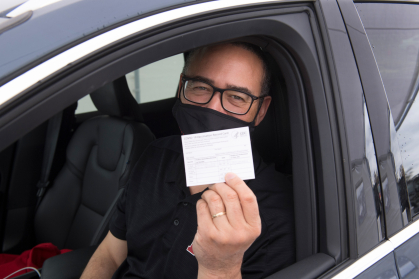 With vaccine eligibility expanded to everyone over the age of 16, faculty and staff from across Rutgers share their reasons for getting vaccinated and their hopes for returning to a vibrant campus community. Read more
RWJBarnabas Health and Rutgers Cancer Institute of New Jersey Break Ground on Jack and Sheryl Morris Cancer Center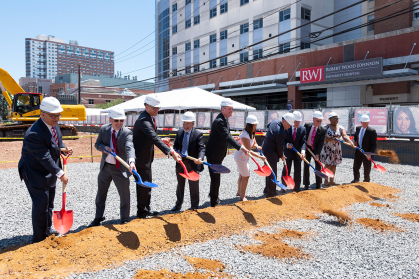 The Jack and Sheryl Morris Cancer Center will house inpatient, outpatient and ancillary services, as well as state-of-the-art laboratories. Read more
The Constitutional Questions Behind Donald Trump's Impeachment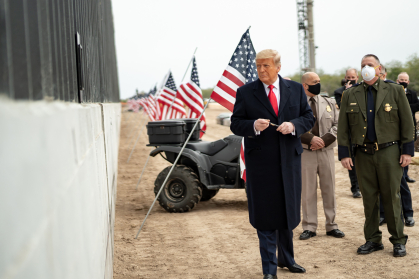 Rutgers law professor Perry Dane examines the issues at the center of the former president's defense and explains what it means to be tried for high crimes and misdemeanors. Read more
Pandemic Sparks Graduate's Interest Studying Happiness in Difficult Times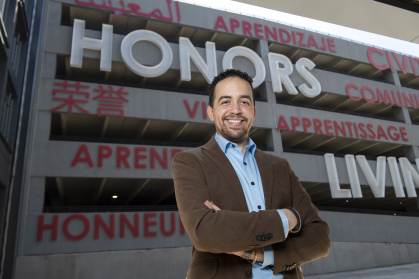 When Rutgers-Newark student Bryant Gomez started to quarantine with his parents last year, soon after settling in as a transfer student, he seized on the opportunity to turn the experience into a research project. Read more
Rutgers to Require COVID-19 Vaccine for Students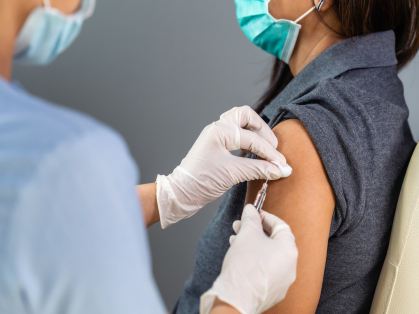 Widespread vaccination will accelerate the return to a pre-pandemic normal on the university's campuses, President Jonathan Holloway and other senior administrators noted in a letter to the Rutgers community. Read more
President Jonathan Scott Holloway Announces Student Service Initiative During Inauguration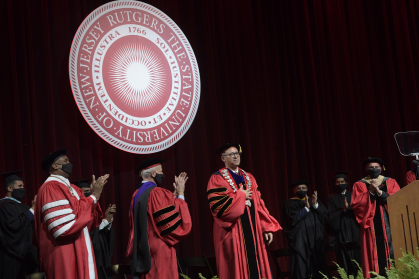 Jonathan Scott Holloway, whose tenure is being shaped by a profound political reckoning and other global challenges, told an audience gathered for his inauguration as Rutgers' 21st president that he believes education, paired with public service, can save democracy as he announced initiatives to make the university a leader in serving the common good. Read more
Jordan Casteel Wins MacArthur "Genius" Grant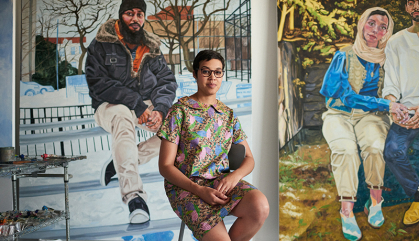 Jordan Casteel is used to bringing other people's faces and humanity to the spotlight with her portraits, but the Rutgers-Newark professor found herself in the spotlight this week after being named a MacArthur Fellow. Read more
Rutgers Leads Effort to Tackle Coastal Climate Crisis Through $20M NSF Grant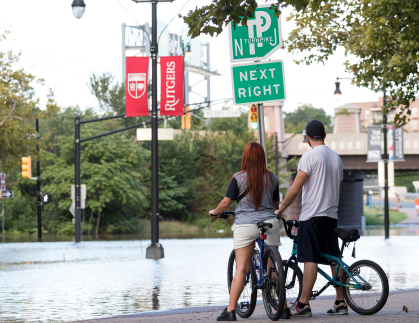 Rutgers will take the lead to develop a plan with universities throughout the country to protect coastal areas increasingly threatened by extreme weather caused by climate change. Read more
Rutgers Advances Research and Medical Education in Partnership With the HUB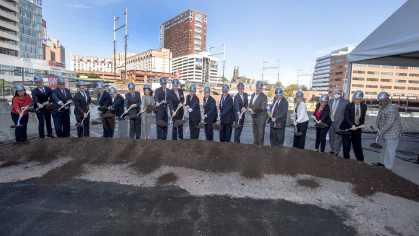 A new Rutgers Translational Research facility and a new Rutgers Robert Wood Johnson Medical School home will be cornerstones of the New Jersey Innovation & Technology HUB. Read more
Research Underway to Develop Lightweight Eco-Manufacturing and Construction Components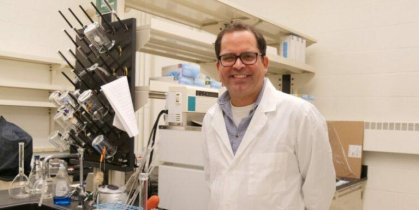 Rutgers‒Camden researchers are developing sustainable, adaptive building blocks using natural substances from plants and animals, along with synthetic polymers, that could replace common construction materials such as wood, concrete and steel. Read more
Rutgers Expanding Enrollment of Participants for Pfizer COVID-19 Pediatric Vaccine Clinical Trial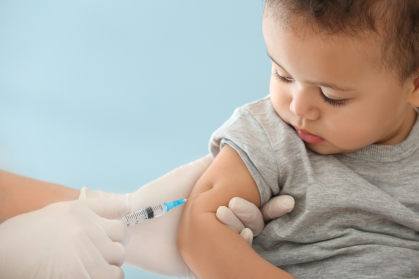 Rutgers, the only New Jersey site for the vaccine trial, will enroll additional children ages 6 months to 4 years. Read more