As graduation nears, Wallace reflects on coping with loss and Coach C. Vivian Stringer's influence
The waiting began late afternoon March 5, right after the second-round loss in the Big Ten Tournament. The Rutgers women's basketball team, with a record of 22-9, would be receiving a bid to the NCAA Tournament a couple of weeks later.
But it never came. Instead the COVID-19 pandemic changed everything.
For players like senior Jordan Wallace, the loss of the postseason was tougher than any game. That had been the goal all year. Participating in March Madness was the destination, right from the start, even before the Scarlet Knights won 11 of their first 12 games.
Suddenly it was gone. Classes were moved to remote instruction. Wallace is now finishing her online studies from home, one hour south from Rutgers University-New Brunswick in Sommerdale. The tears have dried, now covered by perspective and appreciation.
"It was definitely hard to deal with,'' Wallace recently said in an interview for the Big Ten Network. "I was definitely in shock. But God has a plan. Everything happens for a reason, so just look at it in a positive light and try and get the best of it. I've been practicing social distancing, staying with my family and enjoying quality time with them. So there's really good things you can get out of this, too.
"But it was very shocking to me at first because I didn't understand what was going on. I didn't quite understand the severity of it until the NBA season shut down,'' Wallace said in the interview. "Dealing with it was hard. Everybody was pumped about March Madness. My team was ecstatic. We were working for it the whole year and all we talked about was the NCAAs. Especially for me because I'd been putting a lot of work in. I wanted to show people how much I'd been working and wanted to showcase that in the tournament with my team. As a unit, we were just incredible this year.''
Wallace finished the season with five rebounds and an average of just under eight points per game.
Her time at Rutgers was shaped by her role on the team, and by one person in particular: Coach C. Vivian Stringer. She is the reason Wallace chose Rutgers four years ago.
"Coach Stringer is like my parents in a lot of ways,'' Wallace said before a recent practice. "She has the same principles. How they raised me to be is exactly how she wants her kids to be, so I felt I would fit in this program perfectly.
"She's like second grandmother to me,'' she added. "She's very caring. She loves me, and I understand she loves me and wants what's best for me, and that in itself is enough. You want to make that person proud in everything you do, so that's pushed me to keep working hard and do what I need to do to make her proud and my parents proud. It's motivational to have somebody that close to you actually care about stuff beyond basketball.''
Coach Stringer is like my parents in a lot of ways. How they raised me to be is exactly how she wants her kids to be, so I felt I would fit in this program perfectly.

Jordan Wallace
Beyond basketball, Wallace is a 21-year-old student who has grown well beyond her 6-foot-2 height. A criminal justice major, she aspires to be a high school basketball coach and work with juveniles in protection services. She changed direction from the exercise science major she started with her first year.
"I have learned time management and responsibility," she added. "You have a lot more on your plate and you have to learn how to manage all that and deal with issues on your own. Your parents aren't here. You're making your way through life by yourself for the first time. I learned money management, people skills. So in that sense I've grown a lot.
"Rutgers is a great environment to develop as a person, to develop character,'' Wallace said. "There's so many people here, so many wonderful resources and such a great atmosphere.''
That included her favorite hangout: College Avenue. "It's just the atmosphere, all the things to do out there." Especially The Yard, which has apartments, stores, eateries and an HD jumbotron – located at the corner of Hamilton Street.
She also enjoyed Unity Day, a cultural festival held on campuses. Outgoing and fun to be around, she also enjoys dancing, golfing, and had improved her cooking skills while on campus.
The past two seasons have not been without upset. Late last winter Stringer left the team due to health reasons, though the team went on to compete in the NCAA Tournament. She did not return full time until school resumed.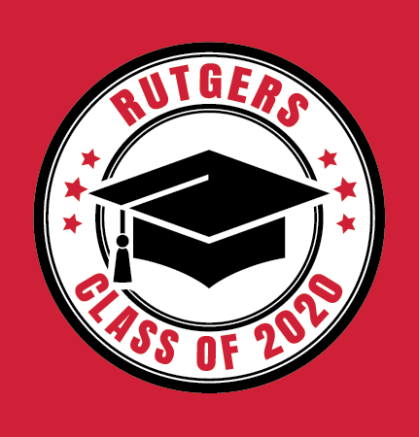 "It motivated us to finish the season stronger, just because she had sacrificed a lot and has been through a lot," Wallace said. "We missed her a lot. I'll always remember the things I've learned from her. Win or lose, she gets on top of us on how we lose. As long as you give your all on the court you have to be OK with that. It's not about losing but about learning.''
This year, especially, was also about appreciation.
"I just want to thank everybody that supported Rutgers basketball this year," Wallace said. "Our fans were amazing. The atmosphere was one hundred percent energetic the whole time. As a senior it means a lot to just be able to play and for my first year starting and be able to feel how excited people were for me. I just want to thank all my fans, the band, cheerleaders, everyone that was involved with us.
"It's been fun. Very meaningful,'' she said of her college experience. "Basketball really developed my character, and part of that is Coach Stringer's doing. She's always mentally challenging us and pushing us. I wouldn't go back and change anything. I am grateful for my four years here. This was the right place for me. But right now, I want everybody to stay safe.''