Graduate School of Education Wins National Award for Multicultural Education and Diversity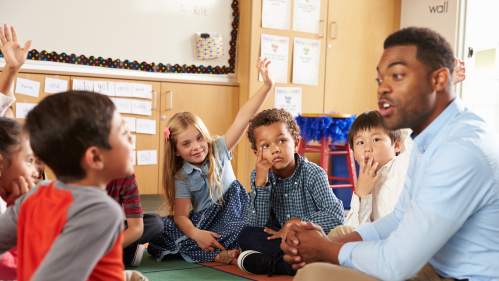 The American Association of Colleges for Teacher Education honors the Rutgers school for its Urban Social Justice Teacher Preparation Program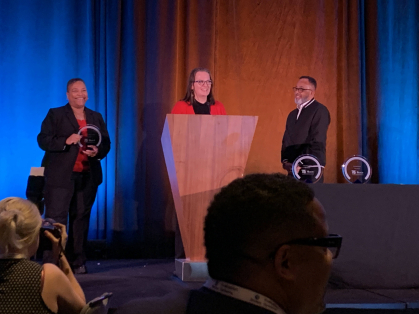 The American Association of Colleges for Teacher Education (AACTE) named Rutgers University–New Brunswick the winner of its 2023 Best Practice Award for Multicultural Education and Diversity.
The award, which recognizes diversity as a critical component of teacher preparation and development, was presented to Dean Wanda J. Blanchett and Associate Dean Nora Hyland for their work on the Urban Social Justice Teacher Preparation Program. The program, housed within the Graduate School of Education (GSE), prepares future educators to teach diverse groups of students.
The Urban Social Justice Teacher Preparation Program was launched in September 2017 in response to increased recognition of the stark differences between students from different backgrounds regarding graduation rates, access to resources at schools and outcomes after graduation. In New Jersey, 84 percent of public school teachers are white compared with 44 percent of the student population.
"The program has had an enormous impact on the GSE, the larger Rutgers-New Brunswick community and, most importantly, on communities across the region and state of New Jersey," said Blanchett. "I could not be more proud of Associate Dean Nora Hyland and GSE faculty, staff, students and alumni for being the recipients of such a prestigious national award that supports our mission."
Future educators are prepared to teach and advocate for students while learning from the communities they serve. Teacher candidates need to gain a solid understanding of the linguistic, economic and cultural background of students from historically marginalized backgrounds, Hyland said.
Candidates in the program learn to identify and disrupt instances and patterns of discrimination and marginalization while developing students' critical and active citizenship skills; understand diverse students and their communities and experiences; and be caring, competent, rigorous and reflective practitioners.
"Our goal is to prepare educators to educate and engage with any student regardless of their background," said Hyland. "GSE teachers become change agents who foster learning and positively influence the educational experience of students and families. As a state university, we are leveraging our resources to improve New Jersey schools one day at a time."
The school has partnerships with several diverse New Jersey school districts – such as public schools in Neptune Township, North Brunswick Township, New Brunswick and Rahway – to provide future teachers with in-classroom experience and offer professional development to educators already in those districts.
"The Rutgers GSE Urban Social Justice Teacher Preparation Program truly is a best practice that has yielded significant benefits for our neighboring communities and the state of New Jersey," said Rutgers-New Brunswick Chancellor-Provost Francine Conway. "I congratulate the Rutgers Graduate School of Education and its leadership on their outstanding success and this well-deserved recognition."
Hyland said teachers who complete the program are prepared to educate and engage students from any background in the classroom, providing New Jersey school districts with capable and socially aware classroom teachers.
"Fully engaging budding educators with the importance of centralizing social justice practices in the classroom allows our students to see themselves as change agents, to see their role as an educator and to be able to foster that passion to education and justice and equity in the students they teach," said Hyland.
GSE serves as lead partner for all Rutgers-New Brunswick programs that lead to an educational license through the New Jersey Department of Education. The Community School Partnership Network program is part of the Urban Social Justice Teacher Preparation Program.