American Academy of Arts and Sciences Adds Two Rutgers Professors as Members 
Researchers Gabriel Kotliar and Endre Szemerédi are recognized for their scientific contributions
Two Rutgers professors have been elected as members of the American Academy of Arts and Sciences, which recognizes accomplishments and leadership in academia, the arts, industry, public policy and research. 
Physicist Gabriel Kotliar and theoretical computer scientist Endre Szemerédi, both from the School of Arts and Sciences at Rutgers University-New Brunswick, are among 261 new members elected this year.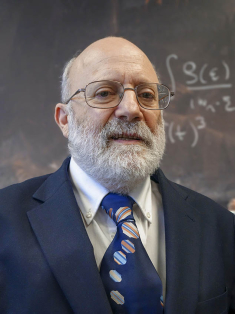 Kotliar, a theorist who is focused on the physics of strongly correlated materials, holds a Board of Governors Professor Chair in the physics department at Rutgers and is the director of the Center for Material Design and Theoretical Spectroscopy. 
Szemerédi has been recognized for fundamental mathematical proofs that have been applied to several branches of mathematics and the field of computer science. A decade ago, he received the Abel Prize, an award established by the Norwegian government in 2002 and one of the most prestigious honors for mathematicians.
Kotliar's theories explain and predict the properties of exotic compounds, ranging from superconductors to nuclear fuels and materials for energy storage. "Society needs better materials," said Kotliar, further explaining that his research will help accelerate the discovery of materials that can help advanced technologies.  
Kotliar, who received his doctoral degree from Princeton University and has been at Rutgers for more than three decades, said he "got a lot from society" and wants to give back to the world for the support he received in both obtaining his education and pursuing the research that led him to this award.  
Kotliar was elected to the National Academy of Sciences in 2019 and was awarded the 2020 Aneesur Rahman Prize for computational physics. Previously an Alfred P. Sloan Research Fellow, the physicist also has received a Presidential Young Investigator Award, a Lady Davies fellowship, a Guggenheim fellowship, the Blaise Pascal Chair, the Agilent Technologies Europhysics Prize and a Carl Friedrich von Siemens Research Award.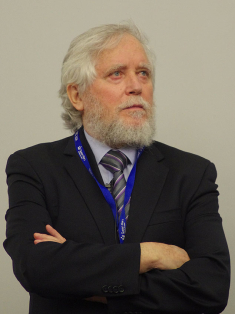 Szemerédi has been the State of New Jersey Professor of Computer Science at Rutgers since 1986. In addition, he holds a professor emeritus status at the Alfréd Rényi Institute of Mathematics of the Hungarian Academy of Sciences. His study of theoretical computation forms the scientific computation that is fundamental to developing specific instructions for the creation of databases, graphics, networking, artificial intelligence and network security. 
Szemerédi, who received his doctorate degree from Moscow State University, says although he doesn't work for recognition, he is happy that the work he does is being recognized.  
 
"One works on a problem that at the beginning seems very abstract but, fortunately, sometimes much later will have real-life applications," said Szemerédi.
Kotliar and Szemerédi join Joan W. Bennett, a Distinguished Professor of Plant Biology and Pathology at Rutgers–New Brunswick, who was elected to the academy last year. 
Founded in 1780 and based in Cambridge, Mass., the academy describes itself as an honorary society and an independent research organization "convening leaders from across disciplines, professions and perspectives to address significant challenges." 
The academy, which elected 261 new members this year, states it "honors excellence and convenes leaders to examine new ideas, address issues of importance to the nation and the world and advance the public good." 
"These individuals excel in ways that excite us and inspire us at a time when recognizing excellence, commending expertise and working toward the common good is absolutely essential to realizing a better future," David Oxtoby, president of the academy, said in a prepared statement. 
Kotliar and Szemerédi join fellow academy members Sanjay Gupta, a neurosurgeon and CNN's chief medical correspondent; singer and songwriter Joan Baez; and journalist James Fallows, a national correspondent for The Atlantic. 
Previously elected members to the academy include Benjamin Franklin (1781), Alexander Hamilton (1791), Ralph Waldo Emerson (1864), Maria Mitchell (1848), Charles Darwin (1874), Albert Einstein (1924), Robert Frost (1931), Margaret Mead (1948), Milton Friedman (1959), Martin Luther King Jr. (1966), Stephen Jay Hawking (1984), Jennifer Doudna (2003), Bryan Stevenson (2014), M. Temple Grandin (2016), John Legend (2017) and Viet Thanh Nguyen (2018).