LETTER FROM THE EDITOR: Recent achievements of both undergraduates and graduates underscore the sublime educational mission of Rutgers.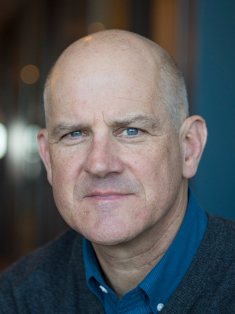 It would be easy for me to write about Rutgers students and the amazing things they accomplish in every letter I write. Stories in this issue stand out, reflecting academic excellence and opportunities at the university for a diverse student body.
Last summer, 100 exceptional undergraduate students were selected to participate in the Rutgers Summer Service Internship initiative to work (with pay) at nonprofit organizations or direct-service government agencies. One participant was Gerardo Leal, 51, a senior at Rutgers University–Newark. After arriving from Mexico as a 17-year-old, he withstood his share of injustices—experiences that motivated him as an intern at the International Rescue Committee.
The program's creation was the idea of university  president Jonathan Holloway, who believes civic engagement is a critical component of a Rutgers education and a way for young people to appreciate differences, restore civil discourse, and work in the service of the common good. You can read stories about members of the inaugural class ("For the Common Good"). The program is expanding to 150 students this summer.
The magazine also highlights recent graduates who have chosen the media as a career, where they are making a mark in television, radio, social media, and print ("Rutgers Alumni in the Media"). Ameer Al-Khatahtbeh SC&I'20 launched Muslim.co in 2019, an online news and lifestyle media publication geared toward Gen Z and Millennial Muslims. Clearly, it filled a void: his publication has a huge audience, including 1.8 million followers on Instagram.
In a small but mighty undergraduate program at the School of Environmental and Biological Sciences, a dozen or so students graduate each year with a bachelor of science degree in meteorology—after completing an arduous curriculum heavy in physics and calculus. The academic coursework is complemented by hands-on experience gained in a Rutgers broadcast studio and in the field (literally) ("Preparing Tomorrow's Meteorologists"). Like most students in the program, the weather has fascinated Jeremy Lewan SEBS'22 since he was a little boy. Now, he has embarked on a career as a broadcast meteorologist after maintaining a perfect 4.0 GPA. And he wants to be an example of how diversity and inclusion that he benefited from at Rutgers can help open the industry, and all the geosciences, to students of all backgrounds.