Shortly after assuming the presidency in July 2020, Jonathan Holloway unveiled three priorities that will be guiding lights during his tenure: the relentless pursuit of academic excellence; the development of strategic and institutional clarity; and the achievement of "a beloved community," a university culture imbued with tolerance, diversity, and the spirited exchange of ideas. Holloway has filled key administrative positions with leaders whose expertise and professional backgrounds make them uniquely qualified to carry out the priorities: Prabhas V. Moghe, executive vice president for academic affairs; Andrea Conklin Bueschel, chief of staff and senior vice president for administration; Enobong (Anna) Branch, senior vice president for equity; and Brian Ballentine, senior vice president for strategy.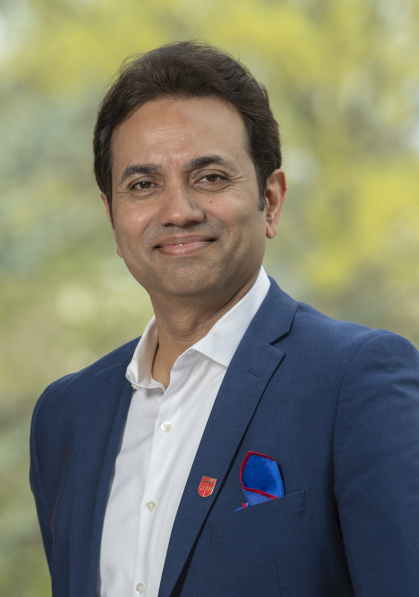 Raising Rutgers' Profile
Since his youth growing up in Mumbai, India, Prabhas V. Moghe has had a restless curiosity about the world and how to make things better in it. Taking after his mother and father, a microbiologist and engineer, Moghe pursued chemical engineering and bioengineering, coming to America for his graduate education at the University of Minnesota and a postdoc fellowship at Harvard Medical School. He arrived at Rutgers in 1995 and has served in teaching, research, and leadership roles.
Now, he is the executive vice president for academic affairs, appointed by President Holloway to raise Rutgers' national profile and coordinate academic programs. Moghe also oversees research, faculty tenure and promotion processes, and global education programs as well as online and continuing education programs. His problem-solving acumen comes in handy as he develops new initiatives and helps reimagine what Rutgers will become in the next decade. As someone who believes in the imperative of taking chances, especially in uncertain times, Moghe, the second-ranking official at Rutgers, believes higher education has to be nimble, discovering new strengths and adapting. "What I have always wanted to do, much like many bioengineers, is to understand how we can fix problems and diagnose them better, faster, and more effectively in order to develop solutions," says Moghe, the former provost and executive vice chancellor for research and academic affairs at Rutgers University–New Brunswick. "It shouldn't have to wait until you have everything settled, because that might not ever happen."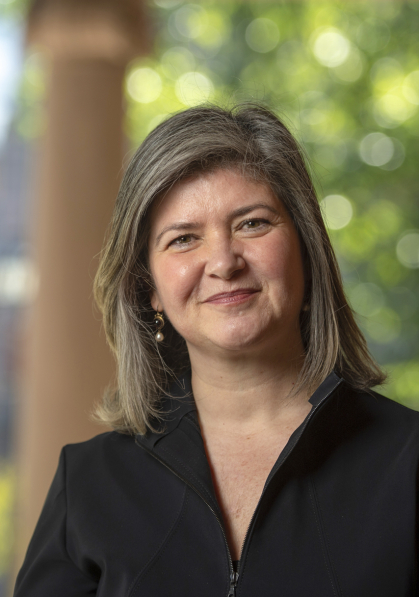 Working to Meet the Moment
With decades of experience in higher education as a teacher, scholar, and administrator, Andrea Conklin Bueschel has come to abide by one principle: "The farther along I get in my career," she says, "the more I care about the type of leader I work for. It's no longer about having the job but rather the integrity and values of that person, their ambitions and aspirations." That person, in her case, is President Holloway. He is relying on Bueschel—as chief of staff and senior vice president for administration responsible for overseeing the Office of the President and the Office of the Secretary—to coordinate communication and information exchange among senior administrators and to be the president's point person on initiatives. She had a similar role with Holloway when he was the provost of Northwestern University, serving as associate provost for strategy and policy.
Bueschel—a Chicago Northsider who earned her undergraduate degree from Bates College and master's degrees in higher education and sociology and a doctorate in education policy at Stanford University—comes from a family invested in the common good: her mother is a retired minister who remains active in peace and justice movements along with Bueschel's father. She is invigorated by the atmosphere at Rutgers. "People from all parts of the institution have made a point to say that 'This just feels different, like a new chapter,'" she says. "There is a sense that Jonathan is the right person for the moment. We are working to meet that moment."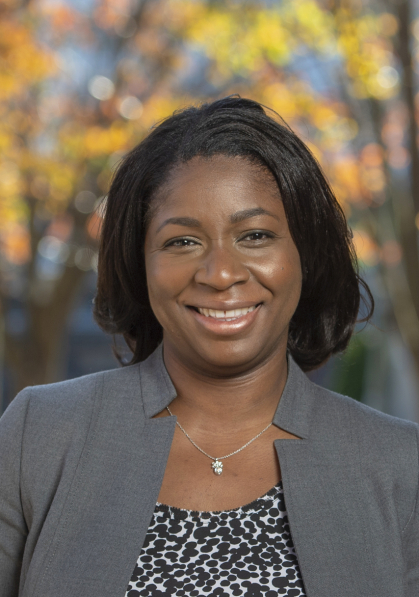 Promoting an Inclusive Environment
Enobong (Anna) Branch vividly remembers the rich educational experience she had at the Bronx high school that her Nigerian-born father had founded, a shining example of what an inclusive education could do for underserved children. But when she learned as a third-year biology major at Howard University, studying to become a doctor, that her former high school was struggling, she opted then and there to change course and enter a career in education. She suspected not enough people of color were entering the field, unlike the medical or legal professions, to provide future generations with the kind of education that she received.
Branch now serves as the inaugural senior vice president for equity at Rutgers, a culmination of two decades of championing equity in education for all young people. President Holloway appointed Branch—who earned a doctorate in sociology from the University at Albany and has pursued scholarship that has addressed historical and contemporary racial inequality—to take a leading role in his plan to make the university a national model of tolerance, diversity, equity, and inclusion.
Last August, Branch oversaw the University Equity Audit, which is informing a universitywide diversity strategic planning process. "Having diversity in and of itself is important," says Branch, who continues to serve as the senior vice president of the Division of Diversity, Inclusion, and Community Engagement at Rutgers University–New Brunswick. "But for students, being a diverse university isn't enough if they experience injury or tokenization. It's not a judgment; it's more of an acknowledgment. Let's all recognize this is the start of the race. How do we want to run it?"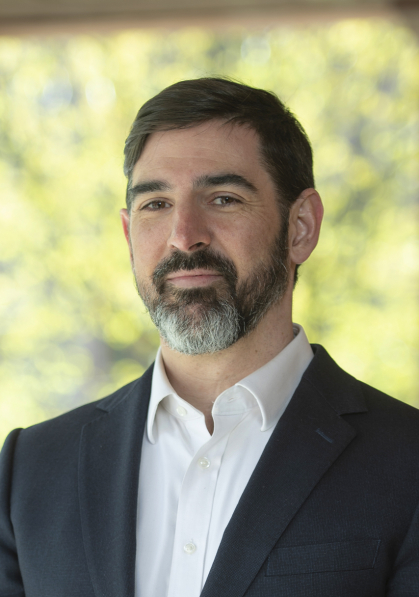 Telling the Rutgers Story
As a graduate student at Brown University pursuing a doctorate in comparative literature, Brian Ballentine realized that a career in higher education for him wouldn't mean standing in front of a classroom leading lectures on Shakespeare. Ballentine, a native of New Hampshire, figured he could have a bigger impact as an administrator. After holding leadership roles at Rutgers and elsewhere, he got a bird's-eye view of how a complex research university operates while serving as the chief of staff for former president Robert Barchi. Now, Ballentine, appointed as the senior vice president for strategy by President Holloway, is leading a four-year effort to clarify and better articulate the mission and organizational structure of Rutgers.
In directing the Office of University Strategy, Ballentine is working with leaders universitywide to develop and execute plans that will streamline the education, research, and outreach missions of Rutgers and work toward a unified "one Rutgers."
He is harnessing the breadth and depth of Rutgers units to work in concert to make the whole better than the sum of its many excellent parts. "Let's simplify our story," Ballentine says. "In some cases that means developing a stronger sense of acting as a single institution. But at the very least, it means being intentional about our decisions and being easy to understand, rather than just doing it because it's the way we've always done it.''