Faces & Voices Production Crew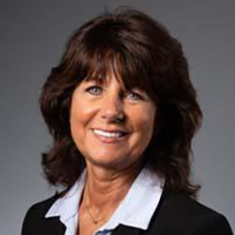 Deb Andriano
Production Manager
A television and video professional with over two decades of high-profile production experience, Deb ensures that everyone is in the right place, doing the right thing, at the right time. She's responsible for location management, shooting schedules and the project's business aspects, including its budgeting and staffing. Deb arrived at Rutgers in 1999 and has served as Rutgers iTV Studio's technical multimedia production coordinator in the Division of Continuing Studies for the past 16 years. Her organizational and creative management skills enable a focused approach despite ever-changing environments.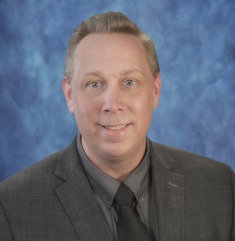 Neal Bennett
Audio/Editor/Camera Assist
A production veteran with over 25 years of experience in film, television, and video, Neal has done it all before and stays on top of industry trends and technology so he can do it again. He is responsible for engineering the sound and delivering compelling story edits on deadline. A New Jersey native who earned his master's degree in education from Rutgers in 2019, Neal is an assistant professor in the Rutgers School of Communication and Information. His knowledge and perspective enhance production quality and ensure detailed delivery.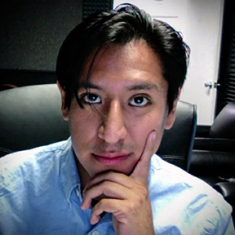 Randy Cangre
Production Consultant/DIT/Lead Graphics
A video and technology specialist with the ability to multitask in challenging environments, Randy is an experienced media manager who assists with preproduction planning and shoot set-up. He is responsible for ingesting, processing, and delivering assets and creating graphics. Born in Peru and raised in New Jersey, Randy earned a degree in information technology and multimedia from the New Jersey Institute of Technology and currently serves as studio and professional productions manager at Rutgers iTV Studio. His technical expertise facilitates project fulfillment.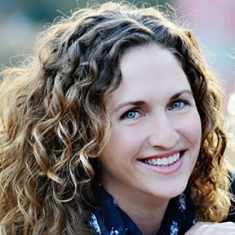 Lisa Intrabartola
Talent Engagement/Research
A communications specialist with a foundation in journalism, Lisa discovers the storylines and engages with the talent for the production team. She is responsible for acquiring supportive inventory, developing production briefs and prepping talent for the camera. A mother of two who serves as a councilwoman in the Town of Clinton, Lisa is a senior public relations specialist in University Communications and Marketing (UCM). A New Jersey native and University of Delaware graduate, she is an accomplished storyteller skilled in media pitching and promotion.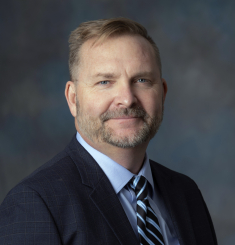 Kevin Lorincz
Project Manager/Script Manager
A communications veteran who has promoted programs and their people for more than two decades, Kevin is a team builder practiced in challenging environments. He is responsible for organizing and managing resources to ensure the project's successful completion. Kevin transitioned to University Communications and Marketing (UCM) as director of communications after working in athletics, where he oversaw publicity for the unit, was liaison to the Big Ten Network and supervised RVision. A New Jersey native and Rutgers parent, he connects the pieces of the production puzzle.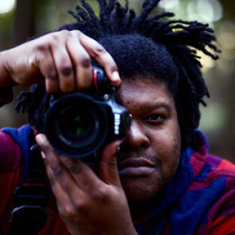 Larry McAllister II  
Executive Producer
A creative mind with over a decade of visual storytelling experience, Larry developed the project concept and drives its presentation. He is responsible for overseeing pre-production, production, post-production, and release. Larry earned both his bachelor's and master's degrees from Rutgers in graphic design and communications and media, respectively, and has worked at the university for 14 years, currently serving as UCM's assistant director of social media strategy and multimedia. His institutional knowledge and platform proficiency ensure that a resonate message is delivered to a diverse audience.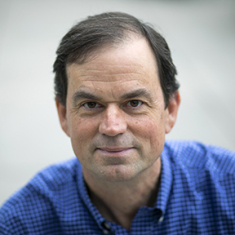 John Munson
Behind the Scenes Video
A respected multimedia journalist with a strong history of visual storytelling, John captures candid content that highlights personalities and experiences. He is responsible for the project's behind-the-scenes video. A recent addition to the UCM team as senior video producer, John arrived after serving as a video producer at Cornell University. A University of Michigan graduate, he was chief photographer for the Herald News before working as a multimedia journalist at The Star-Ledger/NJ.com for more than two decades. His trained eye captures genuine moments and drives engagement.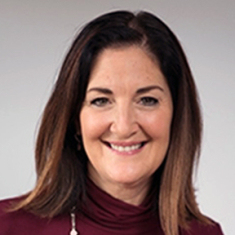 Holland Paley
Makeup Artist
An experienced makeup artist who has been providing services to executives, celebrities, politicians, physicians, patients and more for over 20 years, Holland ensures the talent always look their best. The Montclair State University graduate and her husband Alan are principals at Hairless Dog Productions, a full-service video production company where Holland serves as director of makeup. With the assistance of her Faces & Voices team of Larissa Evans and Annie Eagle, Holland helps to elevate talent confidence and enhance presentation.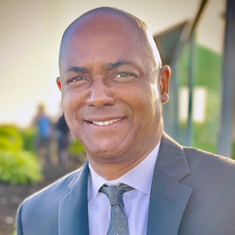 Hébert Peck
Senior Producer/Director
An Academy Award-nominated filmmaker and Emmy Award-winning TV producer, Hébert is an accomplished storyteller who orchestrates filming and content capture. He is responsible for creating a collaborative production environment that fosters genuine exchange. A native of Haiti educated in the Congo and France before emigrating to America and attending Ohio University on a soccer scholarship, Hébert is assistant director of broadcast operations at RU-tv, a unit of R-Comm. His perspective drives project confidence and quality.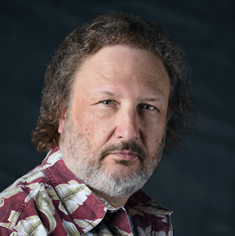 Nick Romanenko
Photographer
An award-winning visual documentarian who has served as Rutgers University's chief photographer for more than 35 years, Nick captures imagery that supports the production, the web site and the project's promotional efforts. A 1982 graduate of Columbia College with a degree in economics, he specializes in studio, location lighting, editorial portraiture and event photojournalism. A University Photographers Association of America board member since 2004, Nick's practiced eye helps to paint the pictures that his camera delivers.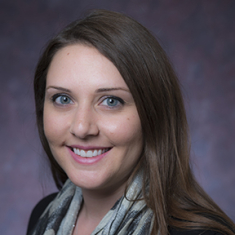 Carissa Sestito
Talent Engagement/Research
A communications pro with a diverse background that includes marketing, broadcast news production, and teaching, Carissa discovers resonant storylines and engages with the talent to deliver them. She is responsible for acquiring supportive inventory and developing production briefs and media strategy. A Rutgers graduate with a bachelor's degree in journalism and mass media and a minor in psychology, Carissa has worked at her alma mater for more than a decade and currently serves as UCM's director of news and digital strategy. Her analytical perspective helps determine effective messaging.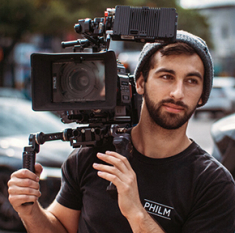 Phil Shvartsman
Camera 2/B-Roll
A freelance cinematographer with a diverse portfolio that features music videos, documentaries, promotions, commercials and more, Phil helps drive the project's presentation. He is responsible for delivering footage that elicits emotion and conveys connections. A New Jersey native, Phil served as a videography intern with the Rutgers University Student Life media team before earning his undergraduate degree from the School of Arts & Sciences in 2017. His technical expertise and cinematic skill set augment the visual narrative.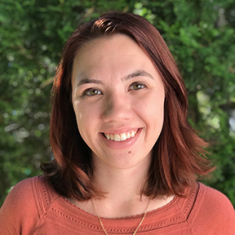 Jillian Yarznbowicz
A2/Production Assistant
A media support specialist essential to production, Jillian performs a myriad of duties to ensure shoots take place as scheduled and with the necessary elements. She is responsible for assisting with lighting, cameras, and equipment set up, including tripods, dollies, tracks, jibs, cranes, and rigs. A 2019 graduate of Seton Hall University with a degree in visual and sound media with a concentration in television, Jillian assists Rutgers iTV Studio in a variety of projects. Her urgency and ability to multi-task enable project proficiency.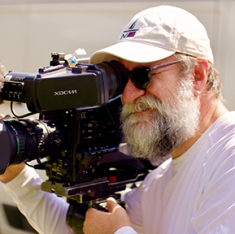 Ted Yasi
Main Camera
An independent broadcast media professional with four decades of experience, Ted has an extensive resume for creating dramatic cinematic visuals. He is responsible for designing shoots that support impactful storytelling. Respected for his work in the field, both at home and abroad, he has covered the Gulf War, the funeral of Lady Diana, the Royal Wedding, and the funeral of Pope John Paul II for ABC News. Ted's veteran approach and positive disposition helps foster a production environment that captures engaging content through experience.
Check Back Weekly for New Episodes