Survey will help colleges and universities improve handling of campus sexual assaults
As a flurry of bills that aim to curb sexual assault on college campuses await action in both the Senate and House, Rutgers University-New Brunswick is at the forefront of an effort to measure the scope of the problem through a campuswide sexual assault climate survey. Rutgers was invited by the White House to pilot the survey, the only school chosen nationally for this project, which will begin in October.
The legislation comes as the White House is putting increased pressure on colleges and universities to address this issue. In January, a White House task force convened by President Obama turned a spotlight on U.S. colleges and universities to pressure them for improved handling of campus sexual assaults. Among the new guidelines in the task force's "Not Alone" report is the campus climate survey, which can be used to determine the scope of the problem of sexual violence on campus and to assess students' perceptions of a university's response to sexual violence.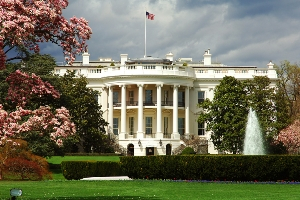 "We are pleased to be able to help address this serious issue by providing the White House with survey feedback and direction,'' says Sarah McMahon, assistant professor at the School of Social Work and co-director of the school's Center on Violence Against Women and Children (VAWC), who will lead the survey efforts on campus. "Sexual assault is incredibly widespread, with 20 to 25 percent of college women nationally experiencing sexual assault on campus. This type of assault affects victims, both women and men, in many ways, impacting mental and physical health and academic performance."
According to the task force's first report, one in five women is sexually assaulted at college. Most often it is someone known by the victim, and attacks happen most frequently in students' first and second years in college. The center will conduct an online survey of all undergraduate and graduate students on the New Brunswick Campus. In the spring, the center will convene focus groups to obtain more in-depth student feedback on the subject. The survey is based on a model created by the U.S. Department of Justice's Office on Violence Against Women.
The hope is to gather information about student perception and response to sexual assault on campus and to then address any standout areas through training programs and services. Rutgers plans to use the results of the survey to improve its procedures for responding to student reports of sexual assault, and to help enhance education and supports for all students, including international and graduate students, and members of the LGBTQ community.
The task force recommendations are a welcome response to schools' concerns about how to comply with Title IX, a federal law enacted in 1972 that prohibits discrimination on the basis of sex in educational institutions that receive federal funding, says Jackie Moran, Title IX coordinator at Rutgers. In April 2011 the U.S. Department of Education, Office for Civil Rights (OCR) sent a "Dear Colleague" letter to colleges and universities emphasizing their mandated responsibility to appropriately address sexual assault to comply with Title IX. OCR issued further guidance in April 2014 in a 52-page "Questions and Answers on Title IX and Sexual Violence."  In an April 2014 congressional inquiry, U.S. Senator Claire McCaskill, (D-Mo.) launched a nationwide survey of colleges and universities to learn how schools handle rapes and sexual assaults on campuses and gauge the effectiveness and enforcement of Title IX and the Crime Awareness and Campus Security Act, more commonly known as the Clery Act. 
Rutgers has been at the forefront of addressing the problem of campus sexual assault long before the White House task force. Ruth Anne Koenick, director of Violence Prevention and Victim Assistance (VPVA), reports that since 1991, VPVA has provided crisis intervention, confidential counseling and advocacy services, educational programming and training to the university community. She and her staff sit on national, state and local boards and play a role in creating policy on issues of sexual violence.
VPVA created SCREAM (Students Challenging Realities and Educating Against Myths) Theater, an educational improv theater group comprising Rutgers undergraduates. The students perform on issues of sexual and relationship violence, stalking, bullying and harassment, with a focus on bystander intervention and the understanding that sexual violence is a community issue. SCREAM provides orientation programming for area universities and colleges and performs more than 80 times a year at high schools, colleges, community groups and for all incoming Rutgers students. SCREAM, mentioned in the White House's tool kit of source recommendations, is designed to model positive bystander intervention and primary prevention. 
"The White House task force is a great opportunity for Rutgers to continue its leadership role in this area. Rutgers has always been committed to the issue of violence prevention and helping victims of assault," says Koenick.
The climate survey is part of a four-pronged approach by the White House: provide a tool kit of recommendations for how schools can best conduct a climate survey; recommend prevention strategies based on survey findings; help schools respond effectively when assault happens; and make the federal government's enforcement efforts more transparent.  
---
For media inquiries, contact: Beth Salamon, 848-932-5340 or cell 908-217-7707; email: bsalamon@ssw.rutgers.edu