Two Rutgers Professors Named 2019 Andrew Carnegie Fellows
Melissa Cooper and Pamela McElwee are among 32 distinguished scholars and writers from nearly 300 nominations selected for this honor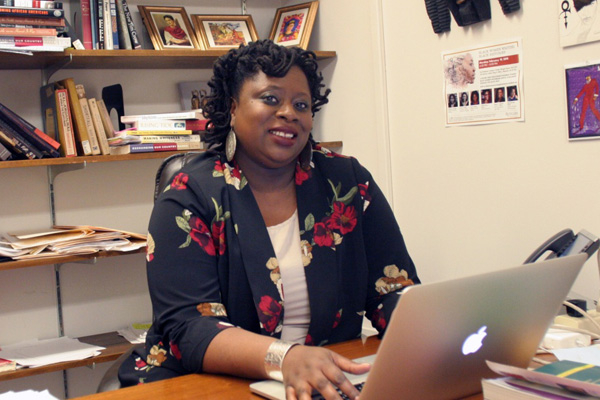 Melissa Cooper, a Rutgers-Newark history professor, is working on a new book that will examine the ideas that shaped interpretations of black suffering in South Carolina's Low Country from the 1920s to 1970s.
Pamela McElwee, an associate professor in the Department of Human Ecology at Rutgers-New Brunswick's School of Environmental and Biological Sciences (SEBS), is working on an environmental history of the Vietnam War examining how nature shaped military strategy.
Both Rutgers faculty will be conducting their research as members of the 2019 class of Andrew Carnegie Fellows. They are among a group of 32 distinguished scholars and writers from among nearly 300 nominations selected for this prestigious honor. Each winner receives up to $200,000 to support a research sabbatical focused on their studies in the social sciences and humanities.
Cooper, who specializes in African-American cultural and intellectual history and the history of the African Diaspora, will study the practices, writings and dual mission of the Society for the Preservation of Spirituals in Charleston, S.C., along with wider race relations in the region during that 50-year period as part of the project. She will work to trace the evolution of the society through the civil rights era and Black Power movement to gauge what its writings and practices tell us about incessant denials of black suffering in contemporary America.
"The Andrew Carnegie Fellowship will allow me to go deeper in my exploration of the questions that drive my work," said Cooper. "I am looking forward to spending more time in the archive, and to immersing myself in my research and writing. I enjoy so much support—from my family at home to my Rutgers family on campus—and I am truly grateful."
Cooper will work on the manuscript during the 2019-2020 academic year while on competitive leave from Rutgers-Newark. She'll use the fall semester to mine archival material at libraries and archives in South Carolina, New York City and Washington, D.C., and collect oral history interviews. In spring 2020, Cooper will do a second round of interviews and conduct a wider survey of historical material that describes racial dynamics in Charleston and other communities in the area. Thereafter she'll review her interview transcripts, compile data, examine documents and draft chapters for the book.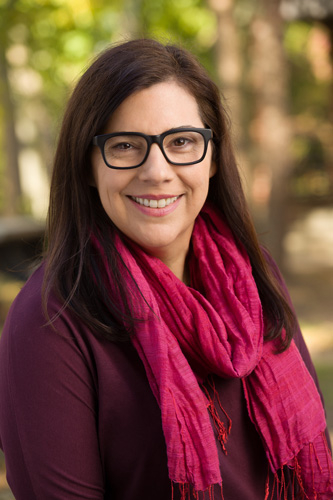 McElwee's project will involve research in Southeast Asia and the United States over the next two years. She will explore historical archives, interview participants and those affected by the war and collect geospatial and ecological data. The project will culminate in a book and online archive for teaching and research, including digitizing hard-to-find archival material from Vietnam to make it available to other scholars by 2023 – in time for the 50th anniversary of the end of U.S. involvement in the conflict in Vietnam.
"Vietnam's experience with post-war ecological restoration may also serve as a valuable case study for other countries rebuilding after strife," she said.
SEBS Executive Dean Robert Goodman said McElwee's work embraces the study of human vulnerabilities arising from environmental change. "Her teaching and scholarship are embedded within a school of environmental and biological sciences, which sets her apart from many of her peers in anthropology," he said. "I'm thrilled at the recognition a Carnegie Fellowship brings at this stage in her career."
Rutgers–New Brunswick Chancellor Christopher J. Molloy said, "We are pleased that Dr. McElwee has been honored as being among the leading scholars in her field, joining our other superb faculty who have been recognized for their innovative and noteworthy research."
Rutgers-Newark Chancellor Nancy Cantor said Cooper has "an exceptionally mature research acumen. Her discerning eye for critically important, yet untold, stories is informed by her decade of experience as a classroom social studies teacher, including work in an alternative school."
"This has sharpened her awareness of both the yawning gaps in K-12 curricula and our desperate need for scholarship that at once exhumes histories of groups that previous generations have allowed to become buried and connects them with cultural currents of the present in revelatory and engaging ways," Cantor said. "We are thrilled that Carnegie is recognizing Melissa's promise and supporting her work with this fellowship."
Rutgers has had three previous Carnegie Fellowship winners universitywide over the past five years.
The Carnegie Fellows program began in 2015 to support the country's "most creative thinkers" with grants on topics including strengthening U.S. democracy; technological and cultural creativity; global connections and global ruptures; and improving natural and human environments. More than $6 million is awarded every year.
Read the full releases about Cooper and McElwee being named 2019 Carnegie Fellows.