Agriculturalists, computer engineers, scientists and philosophers share their headline-making findings  
From engineering a strawberry that's ideal for dipping to developing a biodegradable spray-on alternative to food wrap to tracking where humpback whales hang out along the Jersey Shore, here are the staff picks for 2022's top research and innovation stories at Rutgers. 
1. Rutgers Crafts a Sweeter Strawberry That's Perfect for Dipping 
Rutgers researchers revealed a new varietal of strawberry that's been 15 years in the making: the Rutgers D'Light. 
Bred for its flavorful, sweet fruit, Rutgers D'Light has a unique shape that makes it the "ideal strawberry for dipping in chocolate," said Bill Hlubik, agent of the Rutgers New Jersey Agricultural Experiment Station. 
2. Rutgers Ecologist Builds Climate-Resilient Coastal Communities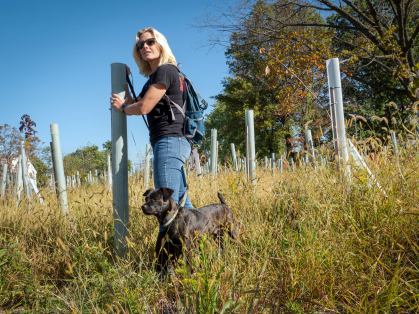 An effort led by Rutgers ecologist Brooke Maslo seeks to redevelop property purchased through New Jersey's Blue Acres initiative to protect flood-prone parts of the state. 
In the Watson-Crampton neighborhood of Woodbridge Township, meadows, marshlands and forests form a green, undeveloped crescent on the community's eastern edge. At first glance, acres of open space look like a natural buffer protecting homes. But zoom in and the neighborhood's secrets peer through the foliage: empty driveways, dead-end streets and foundations of homes that no longer exist.  
The neighborhood has become a bold experiment in resilience: Lots have been converted into a flood-protection zone that Maslo, an associate professor in the Rutgers Department of Ecology, Evolution and Natural Resources, helped design. 
3. Rutgers Scientist Develops a Spray-On Alternative to Plastic Wrap 
Aiming to produce environmentally friendly alternatives to plastic food wrap and containers, a Rutgers scientist has developed a biodegradable, plant-based coating that can be sprayed on foods, guarding against pathogenic and spoilage microorganisms and transportation damage. The process could potentially reduce the adverse environmental impact of plastic food packaging as well as protect human health. 
"We knew we needed to get rid of the petroleum-based food packaging that is out there and replace it with something more sustainable, biodegradable and nontoxic," said Philip Demokritou, director of the Nanoscience and Advanced Materials Research Center and the Henry Rutgers Chair in Nanoscience and Environmental Bioengineering at the Rutgers School of Public Health and Environmental and Occupational Health Sciences Institute.  
4. Humpback Whales That Visit New York and New Jersey Stay Longer and Visit Again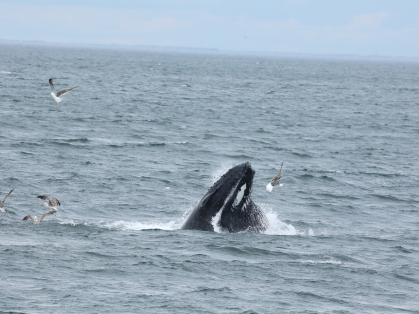 Humpback whales spotted along the Jersey Shore and the waters off New York often stay for an extended period and return year after year, according to a study co-authored by Rutgers University, Gotham Whale, the Center for Coastal Studies and 21 other organizations in the western North Atlantic. 
Researchers found that 58.4 percent of whales spotted in the New York Bight Apex – the coastal area between Long Island and the New Jersey coast – were seen more than once, either within the same year or between years. The average length of stay was 37.6 days. 
5. Rutgers Professor Creates an App to Protect Virtual Assistants From Hacking 
Before virtual assistants such as Amazon's Alexa and Google Assistant became ubiquitous household technology, thieves needed to gain physical access into a home to inflict harm. Now all they need are their voices. 
Artificial intelligence-powered voice assistants have a not-so-secret vulnerability: They can be hacked, leaving sensitive personal information such as credit card numbers and passwords open to theft. Yingying Chen, a Rutgers professor of electrical and computer engineering, created an application called WearID to address such security exploits. 
6. Rutgers Team Creates DNA Test That Identifies Lyme Disease in Horses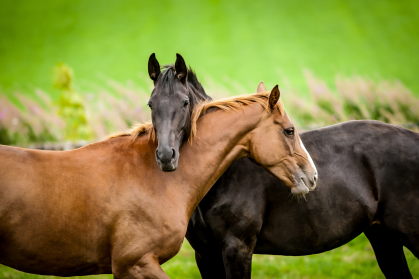 A Rutgers scientist aiming to help heal a sick horse created an ultra-sensitive DNA test that could have applications for difficult-to-detect illnesses in humans such as Lyme disease. 
A DNA test devised by Steven Schutzer, a professor of medicine at Rutgers New Jersey Medical School, helped a Cornell University School of Veterinary Medicine team identify Neurologic Lyme disease in a sick 11-year-old Swedish Warmblood mare. 
7. Nuclear War Would Cause a Global Famine and Kill Billions 
More than 5 billion people would die of hunger following a full-scale nuclear war between the U.S. and Russia, according to a study led by Rutgers climate scientists that estimates post-conflict crop production. 
Alan Robock, a Distinguished Professor of climate science in the Department of Environmental Sciences at Rutgers-New Brunswick, and Lili Xia, an assistant research professor in the School of Environmental and Biological Sciences, worked with colleagues to calculate how much sun-blocking soot would enter the atmosphere from firestorms that would be ignited by nuclear weapons.  
8. New Insights on the Significance of Willpower to Self-Control 
When Odysseus instructed his crew to plug their ears and tie him to the ship's mast to spare them from being lured by sirens, was the hero of Greek mythology exercising willpower with his plan, or was he merely removing his ability to cave to temptation? 
Jordan Bridges, a doctoral student in the Rutgers Department of Philosophy, coauthored a paper explaining why this distinction matters for the study of self-control, and what it might tell us about how mere mortals view the power of willpower. 
9. Rutgers Awarded $12.6 Million Grant to Create Oyster Habitat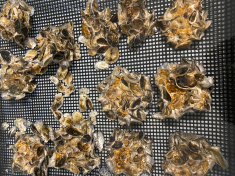 Rutgers was awarded $12.6 million by the Defense Advanced Research Projects Agency to develop an oyster-based shoreline ecosystem to help protect coastlines from storm damage, flooding and erosion. 
The project, "Reefense: A Mosaic Oyster Habitat for Coastal Defense," will focus on oyster reefs in the Gulf Coast and combine novel cements and concretes with state-of-the-art shellfish breeding and the latest ecological engineering of shoreline habitats. 
Leading the project is David Bushek, director of Rutgers' Haskin Shellfish Research Laboratory and a professor in the Department of Marine and Coastal Sciences.
10. Bee Biodiversity Is Crucial to Ecosystems 
Rutgers has conducted the first study showing how many more species of bees are needed to maintain crop yields when a longer-term time frame is considered. 
The scientists said biodiversity of the bee population is critical to maintaining the ecosystem function of crop pollination, which is critical to humanity's food supply.   
"We found that biodiversity plays a key role in the stability of ecosystems over time," said Natalie Lemanski, la postdoctoral researcher in the Department of Ecology, Evolution and Natural Resources at the Rutgers School of Environmental and Biological Sciences.