Mason Gross faculty get creative with new recording technology to make performing together possible 
Marc Stasio and Conrad Herwig don't want to toot their own horns. But the pair is understandably excited they figured out a way to make playing "together" possible for Mason Gross School of the Arts jazz students in 14 different Jazz ensembles during a time of social distancing.
Thanks to Stasio and Herwig's tenacity, a new cloud-based recording technology and a group of eager tech-savvy jazz studies majors, the show will go on this semester. The first two of five pre-recorded performances featuring Rutgers University Jazz Ensemble I and Rutgers University Mingus Ensemble will be shared Oct. 28 and Oct. 30, respectively, via Facebook and YouTube. End of semester performances featuring Rutgers Chamber Jazz Ensembles, Rutgers Mingus Ensemble and Rutgers Jazz Ensemble I are scheduled to air Nov. 30, Dec. 2 and Dec. 9 respectively.
"We are Rutgers. We are a research university. We have this duty to push the envelope. It's not acceptable to dig a trench and wait around for COVID to pass over," said Herwig, head of jazz studies. "We are building a virtual creative environment, and once COVID passes, we are going to be in a great place to showcase our program."

Stasio, coordinator of jazz studies, said they didn't want to let the semester pass without giving students the opportunity to collaborate in ways they ordinarily would in the classroom. And the moment also gave them the chance to emphasize the technologies that make it possible to reach wider audiences than ever before.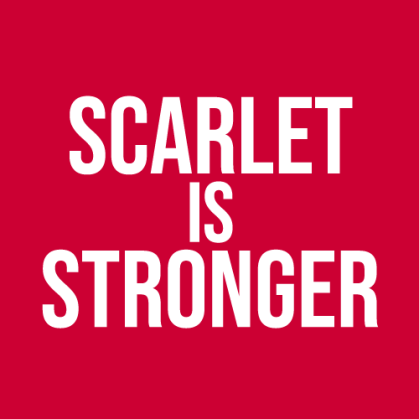 "We wanted to be business as usual – even though this is not usual," Stasio said. "The jazz program was chugging along and doing fine but wasn't fully addressing the technology that students should also focus on within their careers. Now our hands are being forced to help our students come up to speed with the technology that's been there."
That new technology includes BandLab, a free app that allows musicians to lay down tracks remotely while "playing along" with their peers. That is crucial for jazz musicians who need to be able to riff off one another in the moment to create one-of-a-kind arrangements.
"Jazz is such an improvisational, collaborative art form," Herwig said. "Because we are creating and composing on the spot, the challenge is duplicating that environment remotely."
This semester, members of an ensemble take turns layering in their parts of an arrangement, with different subgroups playing each day. It starts with a reference track Stasio sends for the rhythm section – piano, bass drums and guitar – to play along with. Then the lead horns jump in and record their part. On day three, the low horns are added to the mix, and so on. The following week, Stasio flips the production starting things off with low horns and working their way back to the rhythm section by the week's end. 
"We switch the specific order each week to maximize them playing off each other," said Stasio.
"With a 17- or 20-piece big band, if everyone is playing randomly, it's just chaos. By ordering it the way Marc came up with, it creates this picture," Herwig said. "It's kind of like painting by numbers. You know what the picture is going to look like, but not everyone has their same brush stroke."
Back at the studio in New Brunswick, Stasio, who has worked on music production score prep for Sesame Street and various film and television productions, mixes the tracks into one arrangement, along with iPhone videos of the musicians performing. The result is a "performance" that creates an aural illusion that everyone is playing together live.
"I've heard from musicians who say, 'How did you figure out how to play live like that?'" said Herwig. "That's the illusion that we are going for."
When tenor saxophonist Evan Kilgore auditioned for a spot in the jazz studies program in February, the world was a different place.
The 28-year-old Mount Laurel resident was jamming in bars with quartets and tutoring music students. By the time his acceptance letter arrived in March, the state was locked down, and his prospects of performing with Rutgers University Jazz Ensemble I – the university's premier jazz ensemble – looked uncertain.
"I was thinking, 'What is this going to mean for fall 2020? What am I going to do?'" he said.
A few weeks before the fall semester, he received a call from Herwig, who explained the plan to create digital ensembles and virtual concerts. Herwig also extended him an invitation to Virtual Jazz Tech Camp, where Kilgore and his peers learned the ins and outs of BandLab and what would be expected of them in September.
"Marc walked us through all these facets of how we were going to use BandLab and got everyone on the same page," said Kilgore. "We started putting down tracks the first week, and everything has been going smoothly. It was so nice to get that direction beforehand."
While nothing can duplicate performing together live, Herwig and Stasio said, these jazz students are gaining valuable experience that will set them up for success once they graduate.
"Many avenues of music, especially in the commercial music industry, use this virtual technology," Herwig said. "Our students are super empowered now because they are producers, performers, engineers, composers, arrangers, audio technicians and video technicians."
"We are teaching the 21st-century skills you need to survive as a performer in the 21st century," said Stasio. "This is the opportunity to hone those skills, and we're going to fully leverage that."