As the COVID-19 pandemic continues to ravage parts of the United States, uncertainty hangs over all decisions about the future; and the country faces a reckoning on race triggered by the death of George Floyd, we are in the midst of summer like no other. We've asked the Rutgers community for some summer reading recommendations to help navigate these unprecedented times.
Martin Blaser, Henry Rutgers Chair of the Human Microbiome and professor of medicine and microbiology at Rutgers Robert Wood Johnson Medical School and director of the Center for Advanced Biotechnology and Medicine: Summer 2020 is a most unusual time. I have been working at home for four months, often seven days a week, trying to do my part, as a medical scientist, to understand and control COVID. That, plus my other duties, takes all of my time. So I don't have time for a novel; I have been reading a book of short stories (The Fanatic Heart), by the Irish writer Edna O'Brien. I found it on my bookshelf, bought second-hand. O'Brien is a masterful storyteller. I get lost in each piece – evocative, rich in detail, spare in language – I am there, a witness to its beauty and poignancy – the great writer makes me a participant. And I am glad to have taken the plunge, one short dip at a time.
Kelly Dittmar, associate professor of political science, Rutgers-Camden and director of research and scholar at the Center for American Women and Politics, Eagleton Institute of Politics, Rutgers-New Brunswick: Meeting this moment requires both understanding and action. In Stay Woke: A People's Guide to Making All Black Lives Matter, Tehama Lopez Bunyasi and Candis Watts Smith translate complex concepts and theory into an accessible and actionable guide to understanding and combating racism. In a chapter titled "All the Words People Throw Around," Bunyasi and Smith define and illustrate terms and concepts that are key to facilitating honest and productive dialogue around race. Throughout the book, the authors provide historical context; suggest additional readings, films, podcasts, and websites; and pose questions for debate and reflection. As the Movement for Black Lives continues to show its strength and importance, Bunyasi and Smith's book gives a wide range of readers the knowledge, tools, and action steps to be part of it. 
Katie Eyer, an anti-discrimination law teacher, scholar and litigator, Rutgers Law School: My summer reading is a mix of fun and work. For work, I'm currently reading Decarcerating Disability: Deinstitutionalization and Prison Abolition by Liat Ben-Moshe, which considers deinstitutionalization and prison abolition as joint subjects and argues for both their plausibility and the limitations of current efforts to attain them. For fun, I am currently reading the fantastic book Akata Witch by Nnedi Okorafor, which is a fantasy novel that follows the story of Sunny Nwazue, an American-born Nigerian who discovers her magical powers. I also highly recommend the Magicians Series by Lev Grossman, which I finished earlier this summer.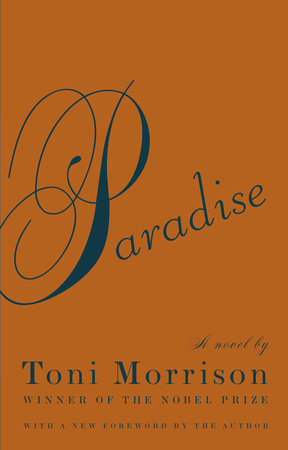 Keith Green, associate professor of English and director of Africana studies at Rutgers-Camden: I'm most looking forward to reading Toni Morrison's Paradise this summer.  Paradise has been sitting on my shelf for a long time, and when Morrison passed away last year, I made a commitment to finally picking it up.  The novel chronicles the experiences of a group of Blacks who attempt to found their own community at the beginning of the 20th century.  Though fictional, the story's arc is based on the mass migration of African Americans to Oklahoma in search of land and opportunity at the turn of the century.  Right now as a country, we're wrestling with one of the major themes of Paradise – what is it that prevents us from building a world in which everyone has the right to self-expression, equality, and community?  I'm sure that the novel has some insightful responses to that question.  
Perry N. Halkitis, dean of the School of Public Health: I recommend Palaces for the People: How Social Infrastructure Can Help Fight Inequality, Polarization, and the Decline of Civic Life by Eric Klinenberg, who suggests that the future of democratic societies rests not simply on shared values but on shared spaces, explaining how "social infrastructure" can help solve some of our most pressing societal challenges.
Christopher Hayes, urban historian, School of Management and Labor Relations, Rutgers-New Brunswick: So much of James Baldwin's work is at least as relevant today as it was when published, and that is particularly true of Nobody Knows My Name.  This 1961 collection of essays covers an extensive range of topics, from sexual identity to William Faulkner's views on race, national belonging to religion. Many have written on race, but I find Baldwin's ability to discuss it in terms so stark, visceral and direct to be unmatched. In a time when significant numbers of people are trying to understand America's vast structural inequalities, his essay "Fifth Avenue, Uptown: A Letter from Harlem" lays it all out so clearly, through the eyes, mind and heart of a man who lived them.
Pat Hobbs, director of Athletics, Rutgers-New Brunswick: These Truths: A History of the United States written by Jill Lepore, a professor of American history at Harvard. Now, more than ever, we should know our nation's history. It is both triumph and tragedy, and Lepore does an excellent job of presenting it in an objective and balanced manner that is very readable. We must work to deliver our nation's promise to everyone. I recommend this book to anyone who wants to look beyond narratives and learn about America's history in an honest and enlightening manner.
James Jones, assistant professor of African American studies and sociology, Rutgers-Newark: This summer I plan to read Keeanga-Yamahtta Taylor's Race for Profit. The prize-winning book follows the period after legislation ending racial exclusion in the housing and rental markets and the rise of a new system of predatory inclusion that exploited Black homeowners. Taylor provides prescient analysis and a cautionary tale of the moments after anti-racist legislation is achieved and how systems of racial domination mutate and persist. Her work is relevant for this moment of racial reckoning and what might come after.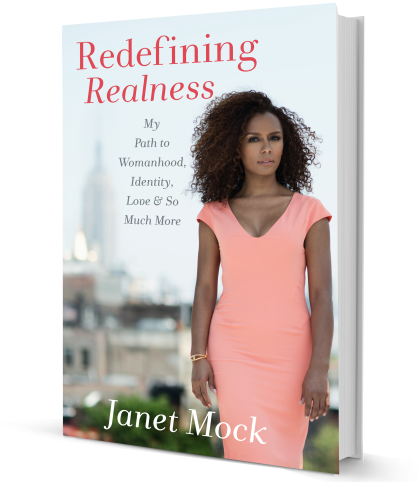 Michelle Dalla Piazza, associate professor of medicine and the clinical director of the transgender care program in the Division of Infectious Diseases at Rutgers New Jersey Medical School: I'll be reading Janet Mock's autobiographical Redefining Realness: My Path to Womanhood, Identity, Love & So Much More. A television director, producer and transgender rights activist, Mock has been a leader in transforming the narratives of transgender characters in American TV.  Most recently, she has written, directed, and produced several episodes of the popular series Pose on FX as well as episodes of The Politician on Netflix. Her first autobiography Redefining Realness became a New York Times bestseller and describes her early journey as a trans woman of color navigating self-realization under the pressure of a world that imposes explicit social roles for femininity and marginalizes gender minorities. In the setting of intensified calls for transgender and Black equity in both social constructs and health care, exploring the narratives and perspectives of Black trans people – including the challenges, successes, resilience, discovery and acceptance of self – is a critical part of advocacy for those who seek to be an effective ally.  
Steve Pikiell, head men's basketball coach, Rutgers-New Brunswick: I just completed Living with a SEAL: 31 Days Training with the Toughest Man on the Planet. It's about an accomplished entrepreneur, who is part owner of the NBA's Atlanta Hawks, hiring a renowned Navy SEAL for a month to both live with and train him. Lebron James called the book "hilarious," and he was right. As a coach, you are always looking to inspire others to work beyond their comfort zones to improve. This book is about that and then some. In its reading, you learn that "crazy" is a word that becomes less applicable as the purpose of an activity increases. It's a fun book that's unconventional and colorful, much like the individuals it chronicles. I recommend it for sports-minded individuals seeking motivation who appreciate candid humor. Would make a great beach read at the Jersey Shore.
Don Schaffner, distinguished professor and extension specialist in food science, Rutgers-New Brunswick: Pandemics, politics and social media have all but ruined my attention span for serious reading. That said, I continue to see interesting books and add them to my e-reader.  The most interesting one came across my field of view just this morning. It's a collection of essays, with the straightforward title Essays by Wallace Shawn, an actor, playwright and essayist who writes about art, life and politics. If you are highbrow, I'm sure you know him from his plays, but if you are like me you know him as Dr. John Sturgis, Zek (Grand Nagus of the Ferengi Alliance) or maybe Vizzini from The Princess Bride.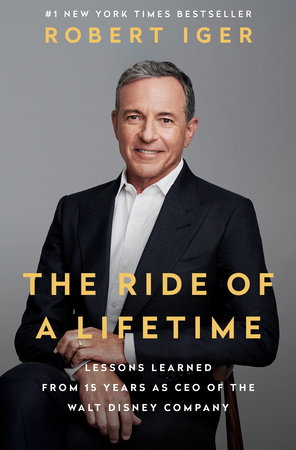 Brian L. Strom, chancellor, Rutgers Biomedical and Health Sciences: I am reading Ride of a Lifetime by Bob Iger, chief executive and former CEO of The Walt Disney Company, which talks about leadership in a time of change. This is a time of enormous stress and change, for Rutgers, for NJ, and for the world. Leadership response in the face of that, is critical.
Khadijah Costley White, assistant professor of journalism and media studies, School of Communication and Information, Rutgers-New Brunswick: There is one book I'm aiming to read and one I'd recommend for any young readers ages 8-10. For myself, I hope to read Octavia Butler's most famous novel, Kindred. It is the only one of her books that I have not read yet, as it's the one that directly engages American slavery.  I haven't felt prepared before recently to dive into that history through fiction, even if it's Butler's time-traveling and reality-bending science fiction. Butler's protagonists are always Black women who are brilliant and gifted in some way. For that reason alone, her work is sacred to me. And at this particular moment, in the wake of the wave of killings of Black people in the recent months, I'm hoping that Butler's insightfulness and vision will help me think through the everyday horror of American racism and anti-Blackness. 
For young readers, I'd recommend The Magical Adventures of Pretty Pearl by Virginia Hamilton. For years, I recalled reading this book as a fourth-grader and its tale of an African goddess who forgets her power as she becomes a slave in America. I thought for sure I had my own secret powers that I only needed to discover. Hamilton is such an incredibly gifted writer, making complex and painful human experiences accessible to developing readers. I'm hoping to revisit this book (and many of her other books) myself as a summer reading goal.
Naomi R Williams, assistant professor of labor studies and employment relations in the School of Management and Labor Relations at Rutgers-New Brunswick: I just recently finished reading Joe William Trotter Jr.'s most recent book, Workers on Arrival: Black Labor in the Making of America. It is a masterful synthesis of Black working-class urban history. Tracing 400 years of Black contributions to the making of America, Trotter's engaging writing style showcases the ways working people have always fought to expand freedom and democracy in the United States.