She Overcame Hardship and Civil War. Now Graduate Faces Pandemic as Home Health Aide.
Maria Togba

will soon be graduating with her Rutgers degree after attending classes offered by Rutgers Statewide
As a psychology major, Maria Togba has delved deep into our world of emotions. She's studied the painful effects of anxiety, of stress, of trauma.
As a human being, she's seen them firsthand.
Togba will soon be graduating with her Rutgers degree after attending classes offered by Rutgers Statewide, part of the Division of Continuing Studies, on Atlantic Cape Community College's Mays Landing campus. Rutgers Statewide makes it possible to earn a bachelor's degree from Rutgers by attending one of six partnership community college sites. But her road to graduation took some painful detours.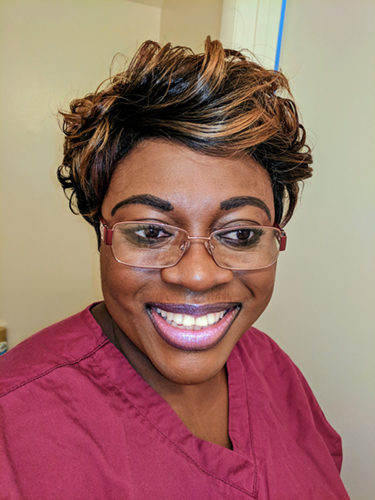 Most recently when the global COVID-19 pandemic shut schools, colleges and universities to try and stop the spread of the virus and left her wondering how she would take care of her 16-year-old nonverbal autistic son, finish coursework and be there for those who count on her services as a home health care aid.
 "My working hours have only increased," says Togba. "And the pressure is on. Many of my clients live far away from their children, or any family members. We're all in uncharted territory now, so I tell them if they have any need, even outside my scheduled time with them, to reach out and I'll be there. I have to make sure they are safe, even as I have to abide by all the CDC regulations to make sure my mother and son are safe as well."
Before the coronavirus crisis, Togba said she would sometimes get together and study with students who were much younger and had more time to socialize. Now her time is spent finishing schoolwork, taking care of her son, Victor, and focusing on her college degree.
"It had always been my plan, since I was a little girl growing up in Liberia, to be a doctor," says Togba, 33. "My parents encouraged me in this, pushed me in high school. But then a civil war came to our country. Things changed."
At first, the family found refuge in Italy.
"It was difficult," she says. "I had to learn the language, learn how to survive. Then, I had my son. When I finally came to America in 2010 with my family members, I had to adjust again, get a job and find a place. It was a bit of a struggle."
The struggle grew more intense when Victor was diagnosed with autism.
"He had been having a lot of issues in the New Jersey school system," she admits. "When he was diagnosed, I knew nothing about autism. I had to educate myself, learn how to work with him. And that drove my passion to go back to school and study psychology."
Rutgers Statewide offered the convenience and flexibility she needed.
"We know students have a multitude of commitments outside of school such as work and family," says Jason Jankowski, assistant director for Rutgers Statewide. "We want to be their partners in achieving their educational dreams."
For students like Togba, the Statewide program can be a lifeline.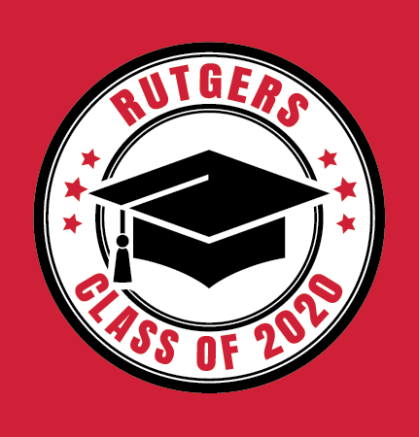 Students can complete their degrees with a combination of courses offered on site and online and do not need to travel to one of the three main Rutgers campuses in the state, Jankowski says. The majority of in-person courses are available in the evening, so students can still work a typical 9-5 schedule while completing their degrees, he says.
This type of educational offering was a perfect fit for Togba.
 "When it comes to diligence and seriousness as a student, Maria is unparalleled," says Alexandra O'Donnell, a lecturer in psychology at Rutgers-Camden. "She knows what she wants and knows what she has to do to get what she wants. Although she juggles many different hats and has more responsibilities than the average student, she never complains. She is an admirable person."
Easing the stress a little have been her professors. Her biggest motivator, however, remains Victor.
"He's my real inspiration," she says. "He's why, after I graduate, I hope to go into genetic counseling."
It's a struggle. But every time she looks at him, she remembers why she hasn't given up.
"I get tired, but at the end of the day, I know what the big picture is," she says. "I know the day will come when I'm not around anymore. That is a fact. So I need to provide for my son's future. Yes, it gets rough. I wake up every morning and pray, 'Dear God, just get me through this day.' But when I have hurdles, I just work through them. And Victor has taught me that. I have learned a lot at school. But Victor has taught me patience."