Rutgers University Receives 2019 Edison Patent Award for Rapid Test for Drug-Resistant Tuberculosis
Researchers David Alland and Soumitesh Chakravorty Receive Award from R&D Council of New Jersey for "Detection of Drug Resistant Mycobacterium Tuberculosis"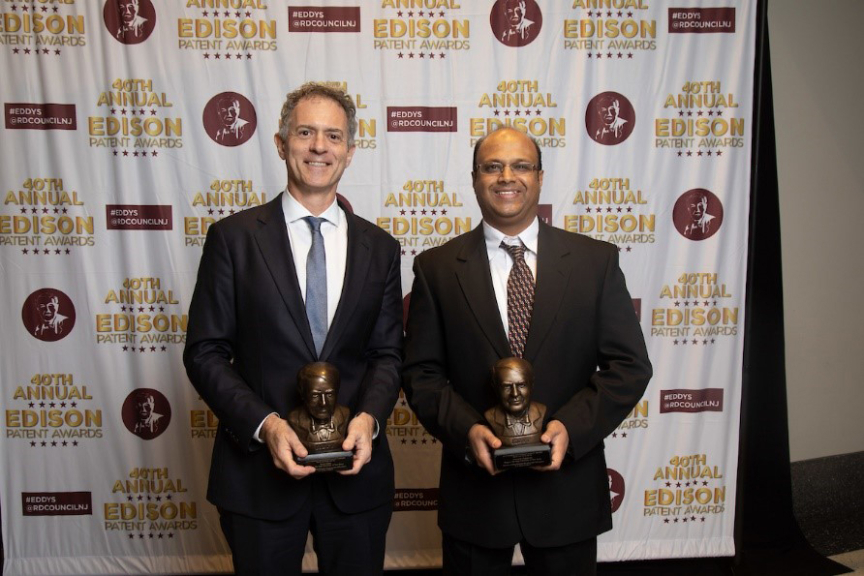 Two Rutgers researchers received the 2019 Edison Patent Award from The Research and Development Council of New Jersey for developing a rapid automated tuberculosis (TB) test that shortens the time it takes to get a diagnosis from seven weeks to two hours.
David Alland, chief of infectious disease at Rutgers New Jersey Medical School (NJMS) and director of the Center for Emerging Pathogens and Rutgers Regional Biocontainment Laboratory, and Soumitesh Chakravorty, adjunct assistant professor at NJMS and director of research and development at Cepheld Inc., were recognized for bringing new hope for people at risk of TB and drug-resistant TB. Rutgers technology has been licensed by Cepheid, a molecular diagnostics company.
The annual award commemorates the state's most prolific inventor, Thomas Alva Edison, and celebrates New Jersey's exceptional inventors.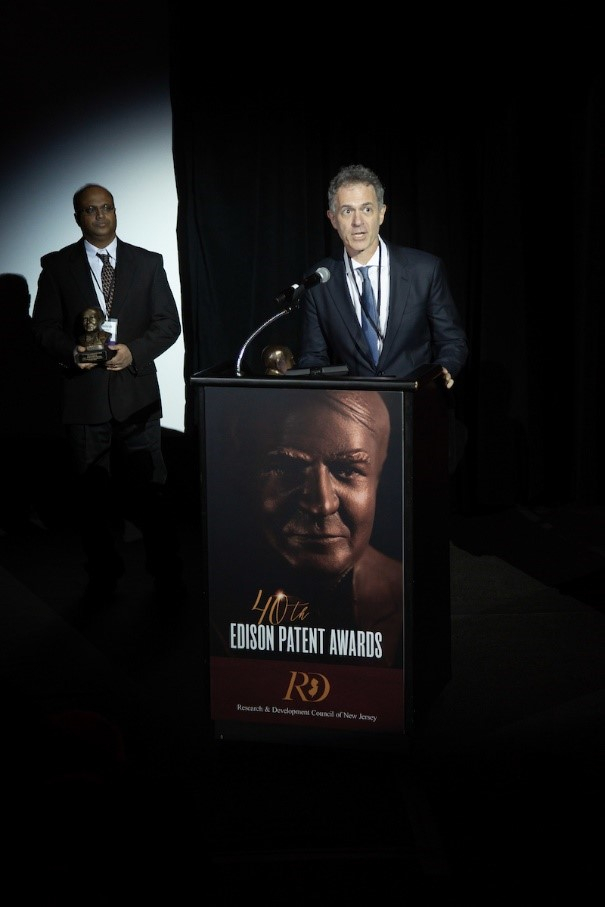 "I'm gratified, pleased and honored with this award but also humbled to know that this is just a very small part of a very large mission. Tuberculosis has become more drug resistant. There was a clear need for better diagnostic," says Alland. "Tuberculosis tests were not sensitive enough to detect TB in patients who had a small amount of TB in their lungs and particularly in patents who are HIV positive. We knew that this test was missing people who had tuberculosis and had to be improved on."
The new test detects Mycobacterium tuberculosis and Rifampicin-resistant M. tuberculosis, a highly contagious and drug resistant form of TB that has been declared as a global emergency. In a single step that takes less than two hours, the scientists were able to detect M. tuberculosis directly from saliva and mucus specimens.
"It is extremely gratifying and humbling to have my name associated with Edison whose patents keep lighting up our lives," says Chakravorty. "This test is faster, more sensitive, more accurate and more definitive. We are getting the same results that were taking over six weeks using conventional diagnostics, in 70 minutes. The patent really revolutionized the diagnostics of drug-resistant tuberculosis."
According to the latest WHO Global Tuberculosis Report published in 2019, 10 million people developed TB last year and 1.5 million have lost their lives to the disease.
Rutgers University is among over 60 winners of the 2019 Edison Patent Awards, which was in its 40th edition. Co-inventors Alland and Chakravorty accepted the award on November 14 at a ceremony held at Liberty Science Center in Jersey City.
The awards for innovative patent work spanned 15 R&D categories, including: information technology, environmental, enabling technology, medical technology, medical device, energy, industrial process, emerging therapy, pharmaceutical, agriculture, telecommunications, biotechnology, smart grid, medical imaging and telecommunication systems.