Brian Robles in running for one-way mission with Mars One, a Netherlands-based nonprofit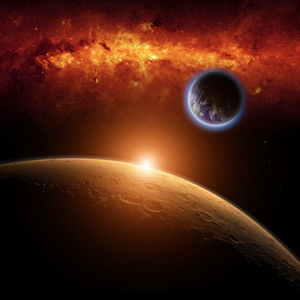 'When my parents heard I was applying, they thought it was crazy. But I don't think they thought it was really true. Once I got picked in this round, I think it became a little more real.'

 

– Brian Robles
Rutgers senior Brian Robles always wanted to be an astronaut. So when he heard that a Dutch group was looking for people willing to risk their lives to be part of the first colony on Mars, he applied immediately.
The 21-year-old public health major in the School of Arts and Sciences learned recently that he, along with about 1,000 others, was selected from a pool of 200,000 people to move to the next round – one step closer to an outer space adventure of a lifetime.
The only snag: it's a one-way mission. If Robles goes to Mars, he can never come home.
"When my parents heard I was applying, they thought it was crazy," says Robles. "But I don't think they thought it was really true.  Once I got picked in this round, I think it became a little more real."
The out-of-this-world plan to create permanent settlements on Mars is the brainchild of a Netherlands-based nonprofit, Mars One. The first group – the one for which Robles hopes to be chosen – will comprise 24 to 40 men and women.  Before human liftoff, scheduled for April 2022, Mars One plans to make a robotic mission in 2016, followed by additional exploratory rover missions.
The biggest obstacle is money. The first human mission to Mars is estimated to cost $6 billion, an amount Mars One says could be raised by marketing and broadcasting rights.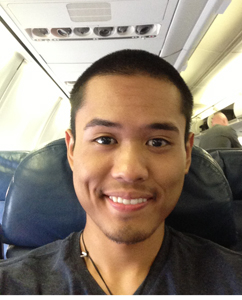 Robles, who will graduate in January 2015, has been told that if he is selected he will undergo years of training. Even if the plan doesn't ultimately take off, he says he is thrilled by the prospect of making the next cut and the opportunity to take part in the conversation about our next great space race.
"Before the big space race there was a lot of support and discussion about what we could discover," said Robles. "But over the years that has dwindled. Something like this could get the conversation going about where our space program will go in the future."
Working as a peer educator for Health Outreach, Promotion and Education (HOPE), a student-centered unit within Rutgers Health Services, Robles says he has always been interested in reaching out, meeting new people and learning something he didn't know. In his application to the Mars One program, Robles credits himself with being able to inspire people, handle stressful situations and bring humor when it is needed.     
"He definitely has the personality for something like this," says Liz Amaya-Fernandez, a health education specialist at HOPE who works with Robles. "He is always very curious, asks a lot of questions and wants to know a bit more about everything."