Rutgers' Second Ertegun Scholar Goes Medieval
Jonas Tai is Oxford bound after capturing elite humanities scholarship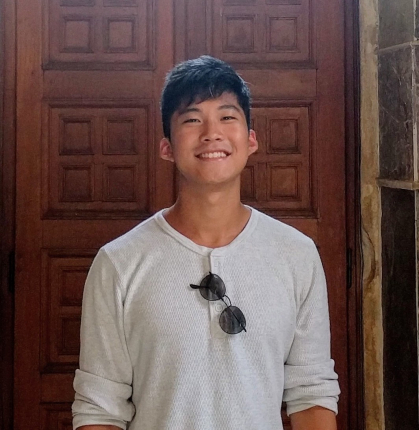 When COVID-19 caused universities nationwide to shift the spring semester online and send most students living in on-campus housing home for the semester, School of Arts and Sciences senior Jonas Tai packed up his apartment at The Yard on College Avenue and got on a plane to Hong Kong, fairly certain that he had just said goodbye to New Jersey and life at Rutgers as he knew it.
But Tai, who majored in classics, ancient history and medieval studies and will graduate this month with a bachelor of arts degree, has big plans for the next steps in his academic career.  
Barring any coronavirus-related delays, this fall Tai is headed to Oxford, England, where he will pursue a master's degree in Greek and Roman history with the faculty of classics at Oxford University as an Ertegun Scholar. 
"The idea of spending a year in a medieval institution studying medieval history is just so insane to me," Tai said over a Skype call from his childhood home in Hong Kong. "I never would have imagined it when I started out as a freshman." 
Tai is among an exclusive group of scholars worldwide to be accepted into what is formally known as the Mica and Ahmet Ertegun Graduate Scholarship Programme in the Humanities. Scholarship recipients are invited to pursue a master's degree or Ph.D. in the humanities at Oxford, with the cost of tuition and living expenses covered. According to Oxford, the Ertegun Scholarship, which is named after the late Atlantic Records music mogul Ahmet Ertegun and his widow, Mica, is highly competitive, with more than 1,500 applications for around 15 awards each year.  
"There's a compelling case to be made that the Ertegun is the most competitive of all the major international scholarships," said Arthur D. Casciato, director of Rutgers' Office of Distinguished Fellowships. "That Jonas has been recognized with such an honor speaks eloquently to both the ability and potential of this extraordinarily able young scholar and the value of a Rutgers education." 
Tai is the second Rutgers student to receive the elite Ertegun Scholarship; the first was Kevin Tobia in 2012, the program's inaugural year. 
At Oxford, Tai will continue the research he began as part of his Honors College thesis at Rutgers–New Brunswick, which focused on historical changes that have faced generations, including genocide, ethnic cleansing, population displacement and mass enslavement.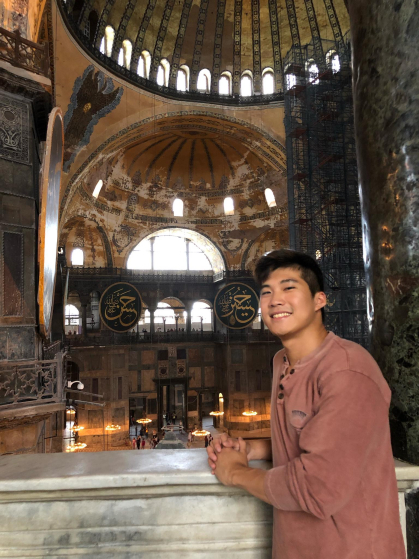 In an age where some might say society needs more doctors or engineers Tai said he was drawn to Ertegun precisely because the program is so humanities focused. "I've become conscious of being primarily someone who studies the humanities, especially at a time when people are questioning the usefulness of the humanities," he said. "One thing I'm hoping to get from my time at Ertegun is to really apply the study of the humanities to global contemporary issues, which is partly why I'm so interested in population displacement and refugees because they're so pertinent to contemporary issues." 
During his four years at Rutgers, which included being a Gardner Fellow in his junior year, Tai, who came to New Jersey not knowing anyone, said he made friends he'll have for a lifetime and developed great relationships with his professors.
Growing up in Hong Kong, Tai went to an American international school, and during his high school years took the SAT and AP courses, which paved his way to study in the United States. He applied to several universities with strong history programs and undergraduate research opportunities. 
Now he prepares to begin the next part of his global academic journey. Because the fall semester at Oxford starts at the beginning of October, Tai said he is hopeful he'll have more time for the coronavirus situation to resolve than if he were staying stateside for graduate school.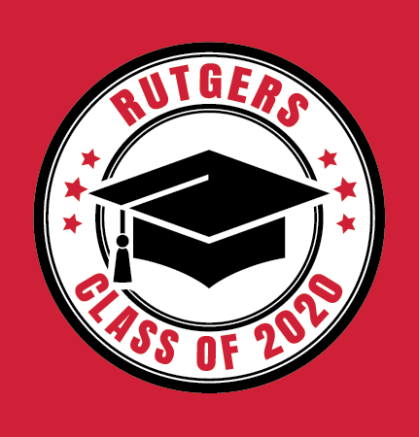 After it became evident that due to COVID-19 he would be finishing his senior year from his family home in Hong Kong, that he would miss an in-person commencement and that he had indeed taken his last steps on campus for the foreseeable future, Tai was positive and looked back fondly on his Rutgers experience.
"I'm really glad I went to Rutgers," he said. "The close working relationships I developed with my professors and peers, especially in classics and history, formed a crucial part of my Rutgers experience and was the reason I was able to get as far as I did as a scholar. Thanks to them, I was able to travel to historical locales, present at conferences, dig at archaeological sites, learn ancient languages and embark on my most ambitious academic project in the form of my thesis. I was able to study anything I was interested in under a range of faculty who were all invested in my intellectual growth, and I am genuinely thankful for their support.  
"As an 18-year-old from Hong Kong in 2016, I did not expect that this would be the breadth of my undergraduate experience, and I am certain that these could not have been accomplished anywhere else."