Rutgers Remembers Mark Schuster, an Advocate for Students and the LGBTQA+ Community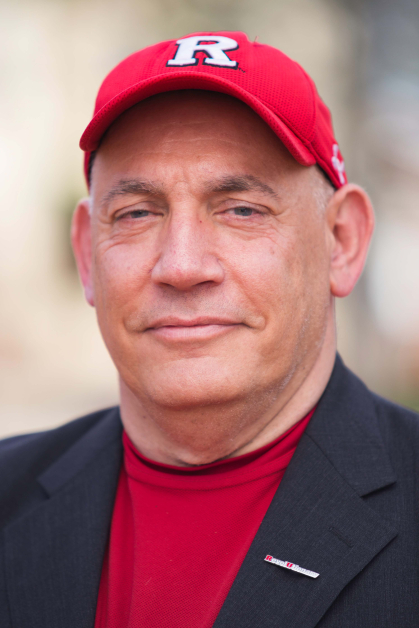 Mark Schuster, dean for Graduate Student Life at Rutgers University–New Brunswick, who established emergency assistance programs and was a champion for social justice and LGBTQA+ rights, will be remembered during a virtual commemoration on Saturday, 100 days after his death in November.
Schuster had been a member of the Rutgers community for more than 30 years and played an instrumental role in establishing student support initiatives. He created Project Civility, a two-year initiative, beginning in 2010, that fostered tolerance and respectful discussion among faculty, staff and students.
He also created Rutgers–New Brunswick's first Office of the Dean of Students and developed new processes of care for students in crisis, including a safety intervention policy.
"Dean Schuster was a phenomenal human being and student advocate who touched so many lives during his time on the banks,'' said Salvador Mena, vice chancellor for Student Affairs at Rutgers–New Brunswick. "He was the ideal dean who took the time to get to know students and worked tirelessly to help them resolve their issues. He was a tremendous mentor to staff and helped many in their professional development journey."
Schuster joined Rutgers-Newark's Department of Residence Life in 1991, then left to teach and attend the University of Iowa before returning to Rutgers in 2000. He worked as Rutgers College's assistant dean, then as senior dean of students for the integrated Rutgers University–New Brunswick. In 2016, he became the inaugural dean for Graduate Student Life, advocating for graduate and professional students and working to give them a vibrant student experience.
He established the LGBTQ Student Emergency Fund at Rutgers–New Brunswick, which provides supplemental educational emergency assistance to LGBTQ-identified students who are facing financial hardship. Most recently, he helped plan and implement Affirming Medical and Mental Health Care for LGBTQAI+ Communities, a colloquium that convened experts from the medical, mental health, social sciences and humanities fields to discuss communities that have faced discrimination in health care.
"My deepest condolences go out to Mark's friends, family and colleagues, and to the students who knew him. His loss will reverberate across our university," Chancellor-Provost Francine Conway told the campus.
Schuster received a bachelor's degree in English and communications from SUNY Plattsburgh and a master's in sports psychology and cultural studies of sports and a master's degree in higher education from the University of Iowa.
"Mark was ahead of his time championing justice, diversity, equity and inclusion before these terms were part of our vocabulary in higher education," Mena said. "He did everything possible to ensure that students and staff alike saw themselves as part of the Rutgers community. He will be missed dearly."
Conway said Schuster made a difference in the lives of many students and staff.
"While we mourn the loss of our dear colleague, let us take his example of care and support for his fellow human beings as a torch to light our path toward building a community of respect and generosity at Rutgers–New Brunswick," Conway said.
Schuster's family and friends will hold a virtual commemoration of his life via Zoom on February 26 at 4:00 p.m. The ceremony is being held 100 days after his death – a day of note in the Buddhist tradition, which Schuster practiced. The family welcomes all to this virtual gathering; to attend, please register at this link.
The university will also lower the flag to half-staff from March 25 to March 27 to honor Schuster. The Division of Student Affairs will hold a Celebration of Life event for him on March 25 at 3 p.m. at the Zimmerli Museum. This event, which will be live-streamed for those joining virtually, will honor Schuster's legacy and many accomplishments at Rutgers and will be open to the entire Rutgers community. If you would like to receive information on the Student Affairs Celebration of Life event for Mark Schuster, please complete this form.