Yonaira Rivera speaks to confusion and mistrust among Latinos and other communities of color before U.S. Senate
Despite federal and state efforts to share timely and accurate information about COVID-19 and the importance of getting vaccinated, many Latino, Black, indigenous and other people of color are still confused and mistrust the medical community and the government.
This is the message delivered to the U.S. Senate recently from Yonaira Rivera, assistant professor of communications, speaking on the role misinformation plays in COVID-19 vaccine hesitancy among Latinos and other communities of color.
"Misinformation undermines our ability to reach Latino, Black, indigenous and other people of color with effective communication strategies to encourage COVID-19 vaccination," Rivera told the senators.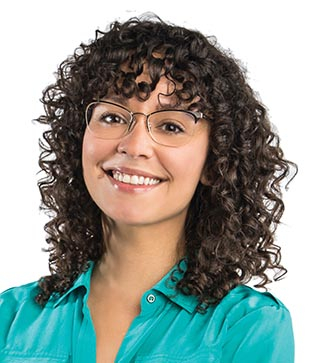 Rivera testified before the Subcommittee on Communications, Media, and Broadband, part of the U.S. Senate Committee on Commerce, Science, and Transportation, during the hearing titled "Shot of Truth: Communicating Trusted Vaccine Information."
Rivera, who earned her Ph.D. from Johns Hopkins University's Bloomberg School of Public Health, is an expert on understanding how Latino communities engage with health information and misinformation on social media, and how this engagement can impact their health decisions. Another area of her expertise lies in understanding how social media can be used to communicate with and mobilize communities before and after disaster.
She has worked as a community health educator for Latinos in Florida and Puerto Rico, and is cofounder of the grassroots organization Puerto Rico Stands, which she helped organize after Hurricane María to assist community leaders in Puerto Rico find and implement long-term relief efforts. 
In her testimony during the hearing, Rivera addressed three critical areas: the role of social media in the spread of misinformation about COVID-19 and the power of such misinformation to undermine coronavirus vaccine communication campaigns among Latino and other BIPOC communities; effective methods and tactics to reach Latino and other BIPOC communities with evidence-based messages to effectively increase their willingness to become vaccinated; and the need for more research to understand these broad and complicated issues. 
Despite efforts to share timely and accurate information about COVID-19 and vaccines, Rivera testified that many members of Latino and other BIPOC communities still face concerns and barriers to vaccinations.
"This includes medical and government mistrust, confusion about vaccines and where to get them, language barriers, and misinformation related to access, who is eligible, and fear of getting COVID-19 from the vaccine," Rivera said.
Rivera said findings from her research on cancer misinformation on social media, which focus on Latinos ages 40-75, "highlight that many individuals do not have the time, skills or motivation to adequately verify content they encounter. Instead, they trust the sources who share it – despite the content having low scientific credibility and being distributed by potentially unreliable sources."
What needs to be done, Rivera told senators, is that "we should address digital health literacy among adult populations to help reduce the spread of health misinformation. But interventions at the platform level are also imperative, as individuals may not be sufficiently motivated or skilled to verify the health information they encounter on social media." Among other things, Rivera stressed the importance of developing an interdisciplinary national commission "to provide evidence-based guidelines and recommendations for nonpartisan oversight."
In order to reach Latino and other BIPOC communities with effective evidence-based messages that will effectively increase vaccination rates among these communities, trustworthy community representatives, local organizations and community leaders are needed to deliver culturally tailored messages.
Explaining these suggestions further, Rivera stressed that blanket messages will not be successful because Latino and other communities of color are not monolithic. 
"The importance of leveraging trusted sources when reaching Latinos and other communities of color. This is instrumental, as building trust takes time and cannot be done overnight," Rivera said. "We need more people who look like us delivering messages, more scientists who understand our communities conducting the research, and more funding directed towards our communities and organizations to end the disparities we face."
Rivera told the Senate it would not be easy to deliver the message and said she believes more research into what communication tactics work is needed.
"Addressing vaccine hesitancy and health misinformation is an extremely challenging endeavor," she said. "There are still many questions we do not have answers to, making this an important opportunity to get it right and fund research and communication initiatives that adequately meet this challenge."
Listen to Rivera's live testimony beginning at 54:20 and read her written testimony.