Rutgers Professor to Speak at Vatican Conference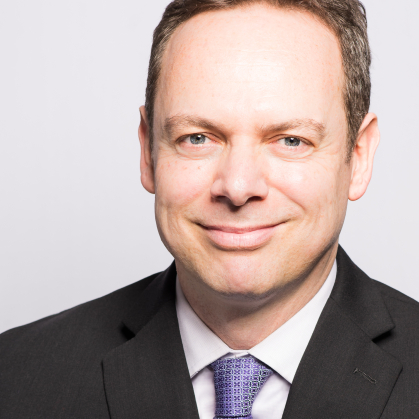 Rutgers Associate Professor Julien Musolino will speak at the fifth annual 2021 Vatican Conference, a virtual event titled "Exploring the Mind, Body & Soul: Unite to Prevent & Unite to Cure" on May 6-8.
Musolino, who has a dual appointment in the Psychology Department and the Rutgers Center for Cognitive Science in the School of Arts and Sciences, is part of the "Relationship Between Mind, Body and Soul" panel. The discussion will focus on the relationship between thought and consciousness in the mind, the brain as part of the physical body and the soul as the spiritual center. 
The conference brings together the world's leading physicians, scientists, leaders of faith, ethicists, patient advocates, policymakers, philanthropists and influencers to engage in conversations on the latest breakthroughs in medicine, health care delivery and prevention, as well as the anthropological outcomes and the cultural impact of technological advances. The event will be moderated by journalists, who will explore the role of religion, faith and spirituality, and the interplay of the mind, body and soul and search for areas of convergence between the humanities and the natural sciences.
"It is an honor to receive an invitation to be part of such a distinguished group of speakers for this groundbreaking event," said Musolino. "Several years ago, I began to develop a scientific outreach program designed to engage with the general public. This invitation represents the culmination of several years of work which have led to countless public lectures and debates, media interviews, as well as the development of new courses, a new research program, and the creation of a new laboratory in the psychology department.
"The connections between public outreach and tangible academic dividends are often invisible to those who are not themselves engaged in public dissemination of science, but they are nonetheless real and of critical importance. There is little doubt in my mind that this invitation, in turn, will lead to new and exciting opportunities."
The panel is part of "Bridging Science and Faith," a forum where speakers from science, medicine, theology and philosophy explore the role of religion, faith and spirituality in health and well-being, as well as the interplay of mind, body and soul. 
Musolino is among a group of scholars who think and write about the implications of the sciences of mind for a range of issues of broader societal importance. He will be joined by Justin L. Barrett of Blueprint 1543, Paul Bloom of Yale University and Timothy O'Connor of Indiana University. The panel will be moderated by Michael Murray, president of Arthur Vining Davis Foundations.
The two-day conference includes other notable speakers such as Marc Benioff, chair and CEO of Salesforce; Deepak Chopra, founder of The Chopra Foundation and Chopra Global; Chelsea Clinton, vice chair of the Clinton Foundation; Anthony Fauci, director of the National Institutes of Health; and Jane Goodall, founder of the Jane Goodall Institute and U.N. Messenger of Peace, among others.
"We are facing a number of complex global problems, including the recent Covid-19 pandemic, and of course, the ominous threat of climate change," said Musolino, the author of The Soul Fallacy: What Science Shows We Gain by Letting Go of Our Soul Beliefs, which argues against the existence of the traditional soul. "The Vatican's ability to bring together people from very different disciplines to engage in discussions, think about these problems, and provide their expertise is a rare and valuable opportunity for the world."