Daniel Pyle chose the University of Chicago after being accepted at institutions that include Yale, Columbia and Cornell
Daniel Pyle never envisioned graduate school, and the opportunity to continue studying organic chemistry, as something in his future. But that all changed with an email he received at the end of his sophomore year at Rutgers-Newark from an organization that he knew nothing about.
At first, it seemed too good to be true.
The Ronald E. McNair Post-Baccalaureate Achievement Program, created to honor the African-American astronaut who died aboard the U.S. Challenger space shuttle, was offering him an annual stipend, the opportunity to attend professional research conferences and one-on-one guidance on applying to graduate school.
"I would have been lost without this program," says Pyle, who was stunned when he found out that he was offered a fully-funded spot in a doctoral program in chemistry at seven top-ranked graduate programs including Yale, Columbia, the University of Chicago, Northwestern, Johns Hopkins, Cornell and the University of California-Berkeley. "I wouldn't have known where to go next because I didn't even know that graduate school was an option."
Pyle, who chose to attend the University of Chicago, credits his success on the McNair program, although professors and administrators say his diligence and passion for chemistry played a significant role in his achievement. In the three years since the program was launched at Rutgers-Newark, no participant has been accepted to as many prestigious graduate schools as Pyle, says Rex Nobles, the program director.
"To have a scholar accepted to seven schools of this caliber is exceptional," Nobles says. "I'm just really glad I had the opportunity to work with Daniel. He really embraced any opportunity that was presented to him."
Growing up in South River, N.J., Pyle thought of becoming a doctor and chose to attend Rutgers-Newark because his sister, Joan Pyle, who graduated in 2018, was an alumna. His mother, an elementary school teacher, and his late father, who worked for the New York City Department of Transportation, valued education and all four of their children earned college degrees.
When Pyle started classes in the Rutgers-Newark Honors College, he realized he was more interested in exploring chemical reactions than biology. "Chemistry just kind of made sense to me," he says. "It was very easy to understand so I think that made it a little more appealing to me."
The course that convinced him to change his major was the organic chemistry class he took with professor Robert Boikess sophomore year. The following summer, he began working in the lab of professor Michael Szostak and researching chemical methods that could potentially provide more pathways for producing pharmaceuticals and various synthetic materials.
"Daniel is a top student in our department," says Szostak, who coauthored a paper with Pyle that was published in the journal Molecules in 2018. "In his tenure in my lab, he has conducted over 200 reactions."
Then last summer, Pyle landed a research position at Yale in the lab of Hailiang Wang, an associate professor of chemistry. His work at Yale was supported by the Leadership Alliance, a consortium of 30 universities that provide research and networking experiences to underrepresented students.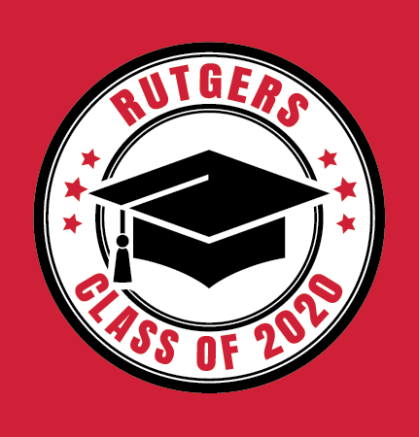 Through the McNair program at Rutgers, Pyle attended conferences in California, Florida and New York, where he gave presentations on his research and networked with faculty members and graduate students. Nobles said he specifically took the students from the program to a conference at the University of California-Los Angeles to give them a taste of university life on the West Coast.
"I think the program helped Daniel think beyond the immediate area in terms of his potential for graduate school," Nobles says. "One of the necessary aspects of the program is to expose students to a variety of universities nationwide because most people tend to be regional about their undergraduate and graduate education."
For Pyle, attending the McNair conferences allowed him to visit areas of the country he had never seen, such as California, and hone his presentation skills. The conferences, however, were just one part of developing a successful strategy for getting into graduate school.
"There are a lot of things that go into it, and I would say it was just diligence and going through the process," he says. "You can't skip a step or you'll miss a valuable piece of your application."
Pyle also received support from two other programs at Rutgers-Newark: the Garden State Louis Stokes Alliance for Minority Participation, which provided a stipend for his research; and the Minority Biomedical Research Support Program, which offered a fellowship that included faculty mentoring and research funding.
When he learned that he had been admitted to seven top-level graduate schools, he was both humbled and relieved that his work had paid off. "I was like, 'Oh, wow.' I didn't know I would get into that many."
The McNair program, founded in 1989, is designed to increase the number of Ph.D. degrees earned by students from underrepresented groups, including those who are first-generation, low-income or racial and ethnic minorities. Offered at 187 campuses nationwide, the federally funded program is part of the Academic Foundations Center at Rutgers-Newark, which provides academic opportunities for underrepresented students.
While attending conferences now is not possible because of the coronavirus pandemic, Pyle hopes that students in the McNair program will be able to participate at a later time. "It is extremely unfortunate to not have the ability to attend conferences because of this pandemic," he says.
After earning his Ph.D., Pyle says he hopes to pursue a career as a researcher, either in academia or industry.
"The ultimate goal is to get a Nobel Prize," he says laughing, "but for now, it's to learn more about chemistry and make real innovations that are useful to people."