Rutgers Names New Dean of Graduate School of Applied and Professional Psychology
Francine Conway, a clinical psychologist recognized for her work in aging and child psychopathology, will begin her position at Rutgers University-New Brunswick July 1
Francine Conway, an accomplished scholar and clinical psychologist recognized for her work in aging and child psychopathology, has been named the new dean of the Graduate School of Applied and Professional Psychology (GSAPP) at Rutgers University-New Brunswick.The appointment is effective July 1.
Conway, a graduate of Cornell University and Columbia University, earned her doctoral degree from the Gordon F. Derner Institute of Advanced Psychological Studies at Adelphi University. She was a member of the faculty at Adelphi University's Gordon F. Derner Institute of Advanced Psychological Studies from 2003 until this year and served as the chair of its psychology program since 2008.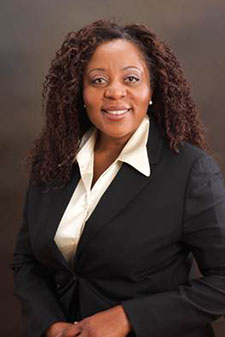 During her tenure at Adelphi, she developed and directed the institute's community-based mental health clinic that provides psychotherapy to children living in underserved communities.
"Dr. Conway brings an impressive combination of attributes to the leadership of GSAPP," said Cathryn Potter, professor and dean of Rutgers' School of Social Work, who headed the search committee. "She is a clinician, a bridge builder and a very able academic administrator. Most important, she is an accomplished leader who can work collaboratively with GSAPP faculty, students and community partners to envision and enact the next generation of professional psychology education and practice."   
Conway's scholarly focus has been in two critical areas – aging and child psychopathology. Her aging research has received support from the National Institute of Health's Resource Centers for Minority Aging Research and the National Institute on Aging. In the area of child psychology, she has gained national and international recognition for her work on the psychodynamic treatment of children with attention deficit hyperactivity disorder, collaborating with colleagues in Sweden, Germany and London.
She has served on the executive board for the Gerontological Society of America's Behavioral and Social Sciences Division and its Research, Education and Practice Committee as well as the American Psychological Association's Division of Clinical Geropsychology. Her editorships include the Journal of Women and Aging, Psychotherapy and Journal of Infant, Child, and Adolescent Psychotherapy. From 2000 to 2003, while she was on faculty at Long Island University, she served as the director of the Institute on Aging and was the founder and director of the GRAN Care Research and Service Center for Grandparent Caregivers. 
Conway continues to gain national prominence in translational presentations of her research and clinical work with children diagnosed with ADHD through national forums, such as her recent TEDx talk "Cultivating Compassion for the Attention Deficit Hyperactivity Disorder Child: Shifting Our Stance from Moral Indictment to Empathy."
Conway replaces Stanley Messer, who has served as the dean of GSAPP since 2001  An accomplished scholar whose expertise is in the application of psychodynamic theory and research to brief and integrative therapies, Messer is credited with growing the school's graduate programs in clinical psychology and school psychology and helping GSAPP achieve national distinction. 
Messer, who began his career at Rutgers in 1968, was among the first faculty members when GSAPP opened its doors in 1974.
"Few people have had the opportunity to serve as the chair of a university committee that helped establish a professional school of psychology, to be able to serve as its dean, and to then see it thrive," Messer said.