Rutgers–Camden will host a free forum on the future of public history in U.S. National Parks from 1:30 p.m. to 5 p.m. Wednesday, Nov. 6.
The program will be held in the Multi-Purpose Room, on the main level of the Campus Center, located on Third Street, between Cooper Street and the Benjamin Franklin Bridge on the Rutgers–Camden campus.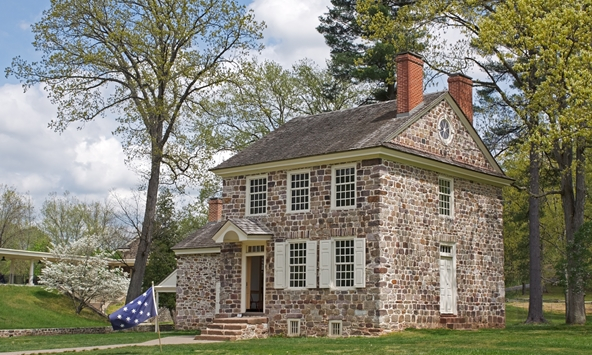 Co-sponsored by the Mid-Atlantic Regional Center for the Humanities (MARCH) at Rutgers–Camden, and the National Park Service, Northeast Region, the forum carries out the call to action outlined in a 2011 report titled "Imperiled Promise: The State of History in the National Parks." Produced by the Organization of American Historians and the National Park Service, the report beckons United States national parks to recommit to history as a core purpose and to invest in historical research, in an effort to foster preservation and engage visitors with history.
The forum, which is free and open to the general public, aims to build awareness and collaboration for these efforts, with special focus given to Valley Forge National Park. Speakers include National Park Service personnel and Wayne Bodle, author of the book The Valley Forge Winter: Civilians and Soldiers at War, who will discuss changing understandings of Valley Forge.
"By focusing on one case study of change through scholarship and partnership, we will gain a deeper appreciation for history as a pillar of civic life," explains Charlene Mires, director of MARCH at Rutgers–Camden.
The program, which is supported by Rutgers–Camden's Department of History and Career Center, will also feature Seth Bruggeman, author of the book Here, George Washington Was Born: Memory, Material Culture, and the Public History of a National Monument.
Audience members will have the opportunity to interact with scholars and National Park Service personnel to develop ideas for the future presentation of history in the national parks.
For directions to Rutgers–Camden, visit camden.rutgers.edu/resources/getting-to-campus.
Preregistration is encouraged. For a detailed schedule, advance materials, or to register, please visit march.rutgers.edu/nps-conference.