Rutgers, Google Partnership Will Provide Online Access to Nearly 190,000 Books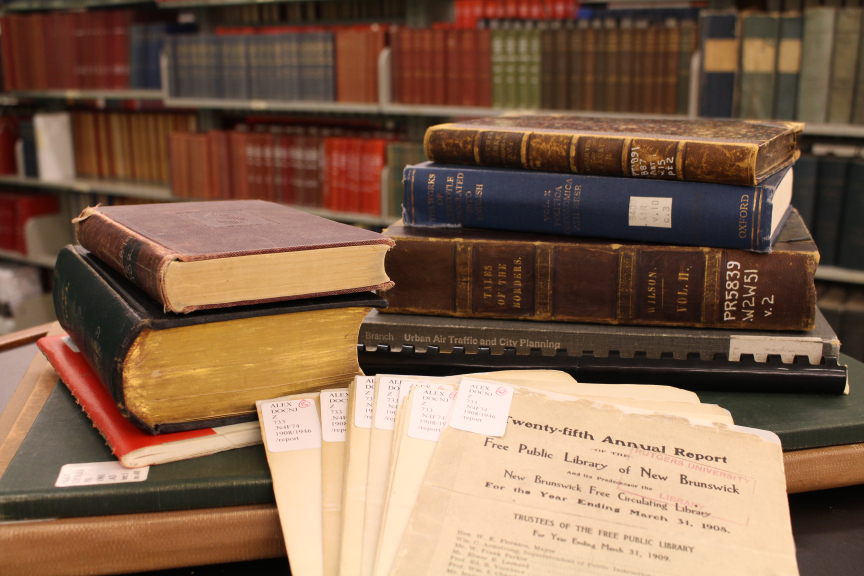 Students, faculty and the global public will soon be able to discover nearly 190,000 titles from Rutgers University Libraries' collections online, thanks to a new partnership with Google.
The Google Books Library Project aims to "build a searchable catalog of the world's books online." Through Rutgers' participation in the Google Books Library Project, a variety of books, journals and other documents spanning centuries and crossing genres will be scanned and made searchable via Google Books, the HathiTrust Digital Library and QuickSearch, the Libraries' online search portal. 
"The Libraries are committed to serving as an essential information resource for the state and beyond, and we are excited to work with Google to bring more of Rutgers' collections to a worldwide audience," said Krisellen Maloney, vice president for information services and university librarian at Rutgers. "Digitizing these materials will allow us to increase access to our collections, contribute to the Big Ten Academic Alliance's goals for cooperative curation and preservation, and advance the local, national and global service missions of Rutgers University." 
Rutgers' contribution to Google Books includes items that are rare, no longer in print or otherwise difficult to access. They run the gamut from scientific reports and conference proceedings to the collected works of renowned composers, philosophers and poets.  
"We are delighted to welcome Rutgers to our roster of partner libraries," said Ben Bunnell, library partner manager for Google Books. "Rutgers' contribution represents a rich and deep addition to the Google Books project, and we are grateful for their help furthering our mission to make the world's information more accessible and useful to all." 
Candidates for digitization include publications by federal, state and city organizations ranging from the U.S. Geological Survey to the New Brunswick Free Public Library. Documents capturing Rutgers' rich history are also represented, such as Rutgers College alumni publications and songbooks from the New Jersey College for Women, the predecessor to Douglass College. Literary classics from Jane Austen, Jorge Luis Borges, George Eliot, John Milton, Walt Whitman and several others populate the list as well. 
To date, dozens of libraries around the world have participated in the Google Books Library Project, including other libraries in the Big Ten Academic Alliance. It remains one of the largest cooperative ventures of its kind in higher education. 
"We chose to participate in the Google Books Library Project to preserve and promote access to historically significant print resources in our member libraries' collections," explained Robert Van Rennes, the Big Ten Academic Alliance's associate director of library initiatives. "The Big Ten Academic Alliance collection constitutes over 20 percent of all titles in North America's print book collection, and expanding access to these holdings is a major boon for everyone, anywhere in the world with access to the internet."
In the coming months, Google will begin to scan the Rutgers materials at their off-campus facility. After scanning, the physical books will be returned to Rutgers and a digital copy of all items will be deposited into the HathiTrust Digital Library for preservation. Once added to Google Books and HathiTrust, the full text of each title will be searchable.
Items in the public domain can be accessed in full, while bibliographic information and previews will be available for other volumes. Rutgers affiliates with print disabilities may also be granted specialized access to the digital versions of certain in-copyright materials through HathiTrust.
The project is expected to take at least two years, with up to 10,000 books being scanned per month.