Rutgers Gardens Expands to Include Student Sustainable Farm
A year-round outdoor classroom, the farm will focus on organic production and community outreach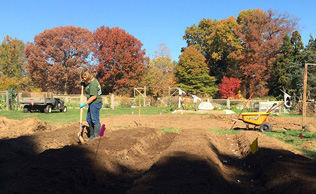 A new student sustainable farm is scheduled to begin production soon at Rutgers Gardens, adding a small-scale organic agriculture venture to the university's botanic garden.
The farm, spearheaded by the Rutgers Office of Agriculture and Urban programs, will function as a year-round outdoor classroom and is part of a long-term plan to expand Rutgers Gardens to bring up to five acres under cultivation. Rutgers will pursue organic certification through the USDA for the farm that also will be used to strengthen community involvement in New Brunswick with a focus on local food access and security.
"The establishment of the new student farm provides a unique opportunity to advance stewardship, sustainability, engaged learning and outreach in an initiative that extends beyond the university community and into the general public," said Laura Lawson, dean of agriculture and urban programs in the School of Environmental and Biological Science.
Initial groundbreaking for the farm at Rutgers Gardens began last fall and greenhouse production is slated to begin in late winter this year.
"We anticipate that the farm will be operational this spring, and the Office of Agriculture and Urban Programs will welcome its first student farm interns during the summer," Lawson said. "We're planning to grow a wide variety of vegetables, like salad greens, shard and kale, as well as herbs and multiple tomato varieties."
The new project is an evolution of efforts that began in 1993 on the Hort Farm III research farm on Ryders Lane.
"No longer divided by Ryders Lane, the merger of the student farm with Rutgers Gardens enables unprecedented expansion of outreach, education and research on small-scale farming and promotion of community health through local food production and distribution," Lawson said.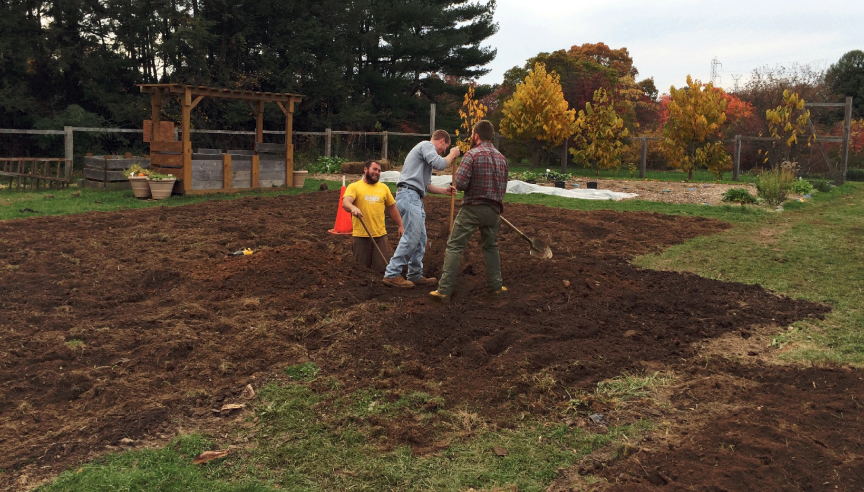 As a teaching tool, the farm will offer a sequence of interdisciplinary courses. It also will provide the foundation for a broad spectrum of community outreach and programs, student research opportunities and entrepreneurial pursuits.
This summer the School of Environmental and Biological Studies will offer an eight-week course as part of its Agriculture and Food Systems summer session offering on small-scale organic agriculture. In advance of its first season, the farm will be the site for a design/build studio course in the Department of Landscape Architecture during the spring semester of 2016.
Additionally, the studio will research and explore opportunities for various approaches to organic farming, re-use and re-purposing of materials, green infrastructure, rain harvesting and composting systems, Lawson added.
Paula Walcott-Quintin, SEBS Office of Communications, assisted with this story.
---
For more information contact Laura Lawson at 848-932-8010 or ljlawson@sebs.rutgers.edu