New Rutgers App Seeks to Reduce Infant Mortality
The SIDS Info app developed by Rutgers medical experts puts safe sleep recommendations in the hands of health care providers and new parents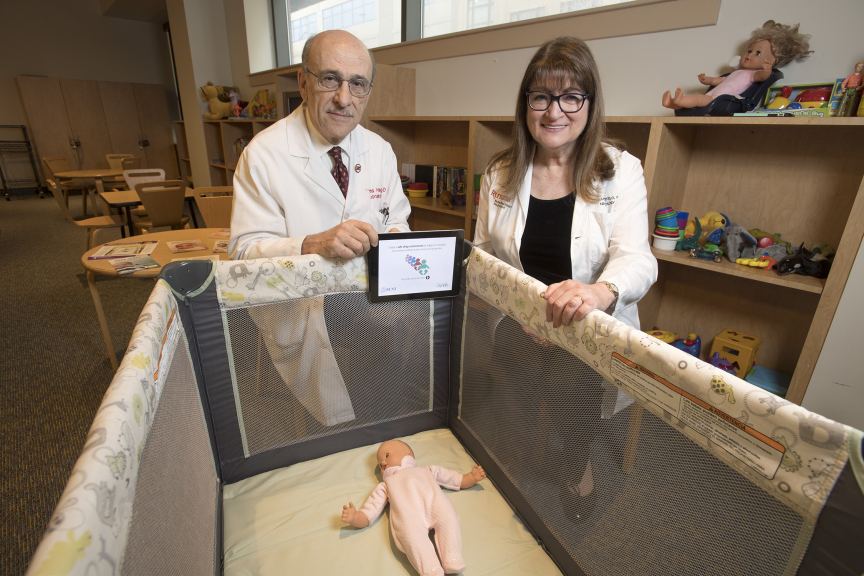 Peter LaMont's second child will be born next month, but the last time he put an infant to bed was 16 years ago. So, the Bridgewater father turned to the SIDS Center of New Jersey's new SIDS Info app to catch up on safe sleep recommendations for babies.
The app was launched this month by the SIDS Center of New Jersey, which is based at Rutgers Robert Wood Johnson Medical School and Hackensack Meridian Health.
"When my teenage daughter was a baby, she slept with blankets and crib bumpers," LaMont said. "Today, the rule is that nothing is placed in the crib. Even though I already have a child, things have changed a lot and I want to be an informed parent. This app is convenient and allows me to access the most up-to-date guidelines."
The free app, which was developed by Barbara Ostfeld and Thomas Hegyi, the center's program and medical director, respectively, includes the American Academy of Pediatrics' safe sleep guidelines for infants from birth to 12 months. The app also includes links to educational websites, a Q&A on safe infant sleep and resources, such as contact information for smoking cessation and the Consumer Product Safety Commission.
According to the U.S. Centers for Disease Control and Prevention, about 3,500 infants under the age of one year die in the United States due to a sudden unexpected infant death, a grouping consisting of sudden infant death syndrome, accidental suffocation or strangulation in bed or unknown causes.
Although there are a few other apps that include safe infant sleep information, SIDS Info provides the most comprehensive educational material, Ostfeld said.
As parents scroll through the app, they see animations that feature a maternal voice combined with text, which educates the user on topics such as selecting a safe crib, how to dress an infant for sleep and what not to place in a crib. Parents then can click on the "Baby Talk" component, which provides additional information in a baby's voice. A Spanish-language, text-only mode is also available.
"While handouts with crucial safe sleep guidelines can get lost or become outdated, the app places educational information literally at people's fingertips – right on their phones," said Ostfeld. "Our goal is to provide hospital nurses who educate new families at discharge with an efficient and standardized tool that parents can download to their phone for continued reference. It also allows practitioners who interact with parents after discharge to reinforce this information."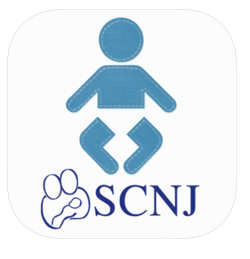 SIDS Info is available on iPhone and Android and was funded by the center through a grant from the New Jersey Department of Health. The app is being promoted to professionals who interact with families at organizations such as hospitals, the Maternal and Child Health Consortia, the Division of Child Protection and Permanency and child care programs. The app also serves as a continuing education tool for health care providers, who can download courses on safe sleep for free.
Parents are encouraged to share the app with those caring for their infants, such as grandparents, siblings and babysitters, which is crucial for infant safety, Ostfeld said. "I'm a grandmother, and in our day, we were told to put babies to sleep on their stomachs," she said. "I realize that people from our generation struggle with the concept that 'back is best.' The app helps them remember to put this into practice."
The developers hope the app will broaden the reach of the AAP guidelines, which have been associated with a drop of more than 50 percent in infant sleep-related deaths since they were introduced. "Although New Jersey has one of the lowest rates of sudden unexpected infant deaths in the nation due to our education and outreach, we have to stay vigilant," said Hegyi.