The Institute for the Study of Global Racial Justice Names Campus Directors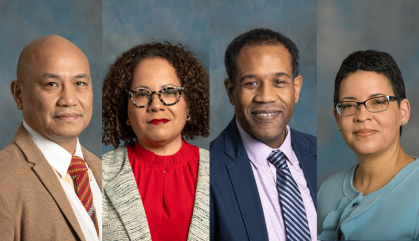 The Institute for the Study of Global Racial Justice at Rutgers (ISGRJ) named four of the university's most distinguished academic scholars in civil rights, history, literature, and creative writing as directors of campus branches across the university and launched a postdoctoral program supporting research in anti-racism and social inequality.
The directors, who will lead the institute's work at Rutgers University-New Brunswick, Rutgers University-Newark and Rutgers University-Camden, will use humanistic theories, methods and approaches to study global issues of race and social justice. 
"Higher education must reveal how racism has been normalized through the historic and current narratives of some of its most under-appreciated citizens," says Prabhas Moghe, executive vice president of Academic Affairs at Rutgers. "By carefully examining the various forms through which racism continues to invade our culture and all of our institutions, by encouraging conversations and thinking around the lived experiences and policy artifacts of injustice in a variety of dimensions, Rutgers and this new institute together stand poised to establish a unique program of scholarly depth and public impact and will bring unique perspective on how we can strengthen the movement toward resistance and change and ultimately create a less polarized and more just society."
The institute, funded through a $15 million five-year grant from The Andrew W. Mellon Foundation, will support one-year terms for five postdoctoral scholars engaged in research and writing.
"The institute is committed to the creation of spaces for scholars not only for scholarly inquiry but also for the mutual sharing of knowledge between the university and its surrounding communities," says Michelle Stephens, the institute's founding executive director and a professor of English and Latino and Caribbean studies in the School of Arts and Sciences at Rutgers-New Brunswick.
The members of the leadership team who will oversee institute research projects in such areas as policy reform, K-12 education, social justice work, public health and criminal justice, and help inspire a new generation gravitating toward social justice and inclusiveness, include:
Erica Armstrong Dunbar, Rutgers-New Brunswick director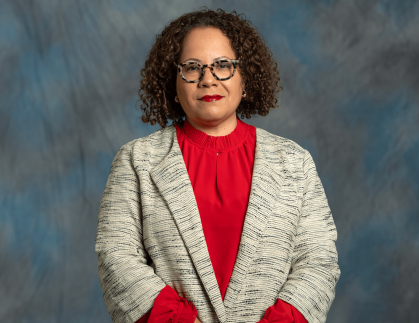 Dunbar is the Charles and Mary Beard Distinguished Professor of History in the School of Arts and Sciences. A social historian, Dunbar also serves as the national director of the Association of Black Women Historians.
Dunbar studies the lives of women of African descent in America during the eighteenth and nineteenth centuries, focusing on slavery, racial injustice and gender inequality. Dunbar says she marvels at the incredible triumph of survival and the beautiful history of resistance.         
"I committed myself to telling the stories of Black women who lived, loved, struggled, worked, prayed and fought to survive in a nation that still recognized many of them as property," says Dunbar, a finalist for the National Book Award in Nonfiction in 2017 and a winner of the Frederick Douglass Book Prize who received her undergraduate degree from the University of Pennsylvania and her master's and doctoral degrees from Columbia University.
Her new role, she says, comes at an important moment in history when people across the world are demanding social justice.
"The opportunity to invite other committed humanists to Rutgers to join with us in thinking deeply about major policy issues that confront us today is a unique and welcomed opportunity," she says.
Elise Boddie, Rutgers-Newark director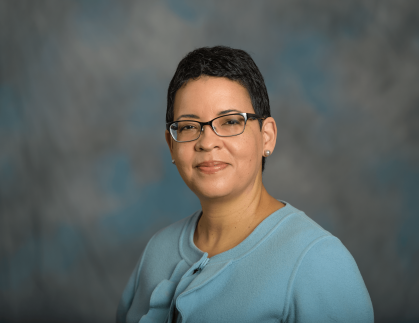 Boddie is a Henry Rutgers professor, professor of law and Judge Robert L. Carter Scholar at Rutgers Law School in Newark. Boddie studies how race is used to exclude people from everyday spaces.  Her path-breaking article about it won the Law and Society Association's John Hope Franklin prize in 2012.      
Drawing on her litigation experience at the NAACP Legal Defense & Educational Fund, Boddie also researches systems in law and policy that perpetuate racial inequality.  One of her projects for the institute is exploring dynamic ways to intervene in systems and disable them.    
So far, she has focused on school segregation.  "Most people don't think of segregation as a system," she says, "but it undermines opportunity in multidimensional ways and its effects are intergenerational." In recognition of her work, last year the Urban League of Essex County gave her its Whitney M. Young, Jr. award.  
Boddie, who received her undergraduate degree from Yale and her law and policy degrees from Harvard, has authored numerous articles, essays, book chapters and op-eds and is currently working on a book.  
"I'm looking forward to collaborating with colleagues from different disciplines across the university. Racial inequality is so complex and longstanding that we need a spectrum of ideas to tackle it." 
Gregory Pardlo, Rutgers-Camden codirector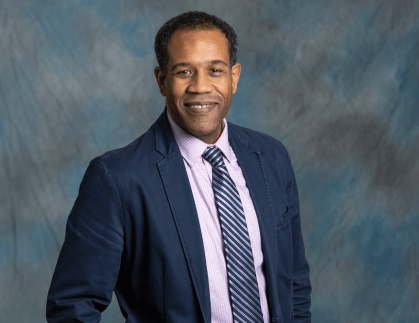 Pardlo is an associate professor of creative writing and director of the MFA program in the Department of English at Rutgers-Camden. A poet and memoirist, Pardlo won the Pulitzer Prize in 2015 for his poetry collection, Digest.
The first in his family to go to college, Pardlo completed his undergraduate degree at Rutgers-Camden after a brief stint in the Marine Corps Reserves, a year living abroad and four years managing a jazz club. He has an MFA from New York University as a New York Times Fellow in Poetry and an MFA in nonfiction from Columbia University.
Pardlo is interested in how writers craft their creative visions to influence readers' social perceptions.
"If the characters we create appear merely as stand-ins for some cultural assumption or stereotypical inference, then we are contributing to a vision of the world that devalues the individual," says Pardlo.  "It makes me excited to think that the Institute for the Study of Global Racial Justice will provide a rigorous and collaborative space where concerns about the craft of writing like this can be taken up in earnest pursuit of real-world application."
Patrick Rosal, Rutgers-Camden codirector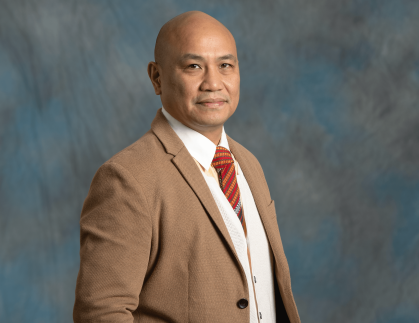 Rosal is a professor of creative writing in the Department of English at Rutgers-Camden. A writer, poet and interdisciplinary artist, Rosal received an MFA from Sarah Lawrence College and earned fellowships from the John Simon Guggenheim Foundation, the National Endowment for the Arts and the Fulbright Senior Research Program.
Born and raised in New Jersey to parents who came to the United States from the Philippines, during a time when virtually all Filipinos were excluded from immigration into the U.S., Rosal learned firsthand how it felt to be part of a marginalized community.
"From early in my life, I witnessed the interplay of the local and the global," says Rosal, who has written about race and otherness.  "And I certainly witnessed the ways that art — including storytelling and song — were loaded with racialized perceptions."
Rosal believes that one goal of the racial justice movement is to find a way to take care of each other and protect the land we share.
"How do we get together and imagine what that care looks like?" he asks. "The ISGRJ might allow us to ask these questions in very specific local contexts as well as global ones, especially with the richness of a place like New Jersey."