Institute of International Education Names Mark A. Angelson as Chair
Rutgers Board of Governors chair follows path of Edward R. Murrow, Sen. Charles Percy, Justice Arthur Goldberg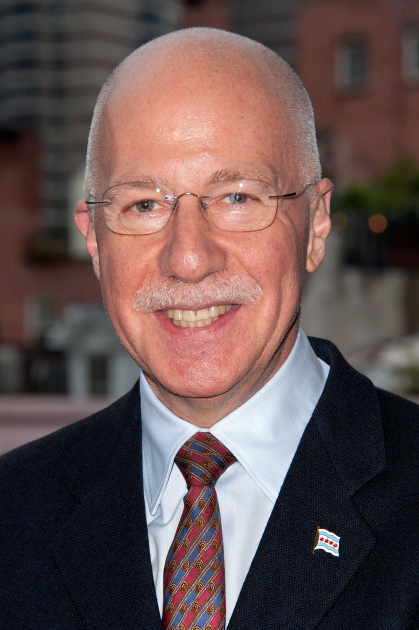 Mark A. Angelson, who leads the Rutgers Board of Governors, is the newly named chair of the Institute of International Education (IIE), the century-old world leader in international educational exchange and scholar rescue that administers the Fulbright Scholarships on behalf of the U.S. Department of State and hundreds of other educational programs around the globe.
As vice chair of IIE, chair of IIE's Scholar Rescue Fund and selection committee, and coauthor of several articles on the efficacy of saving professors and entire national academies, Angelson and IIE have partnered with hundreds of host universities, including Rutgers, to rescue persecuted scholars from harm's way.
"Mark stands in the shoes of former chairs Edward R. Murrow, Justice Arthur Goldberg, Senator Charles Percy and so many others who shared a deep commitment to international education and how it can transform nations into people," said IIE President and CEO Allan Goodman. "We will continue to benefit greatly from Mark's wisdom, professional experience and enduring commitment to keeping America's doors open."
After practicing international law for two decades in Asia, Europe and New York, Angelson went on to serve as chair and CEO of several public companies, including as CEO of R.R. Donnelley. He also served as chair of MidOcean Partners, an international investment firm, and as the City of Chicago's deputy mayor. He has served as the chair of Rutgers Board of Governors since 2019, was vice chair of the Biden Foundation and has worked prominently on President Biden's behalf since 1986.
"IIE long has led the international exchange of ideas to nurture better understanding among people and cultures around the world," Angelson said. "I am honored to serve as IIE chair and I look forward to continuing the essential work of enabling scholars to transcend borders and collaborate to solve the globe's most pressing problems."
A member of Rutgers Hall of Distinguished Alumni, Angelson graduated from Rutgers College, where he was elected to Phi Beta Kappa, in 1972 and from Rutgers School of Law-Newark in 1975. He was the first recipient of the Rutgers Law School Alumni Service Award. Angelson also received an honorary doctorate of laws from the John Marshall Law School and the Harold Hines Award from the United Negro College Fund. He also is a member of the Council on Foreign Relations, the Royal Society of Arts, The Pilgrims and the Economic Club of New York.