How to Stay Safe and Socialize During the Summer of COVID-19
Restrictions in New Jersey in response to the COVID-19 pandemic are being lifted, and people are beginning to get together with friends again as the number of cases in the state has slowed and stabilized. But what is safe to do when socializing and how large should those gatherings be? Jason H. Yang, assistant professor and chancellor scholar in the Department of Microbiology, Biochemistry and Molecular Genetics at Rutgers New Jersey Medical School and co-chair of the COVID Research Alliance, a part of the Center for COVID-19 Response and Pandemic Preparedness, offers some advice, along with some caution, for meeting up safely with friends.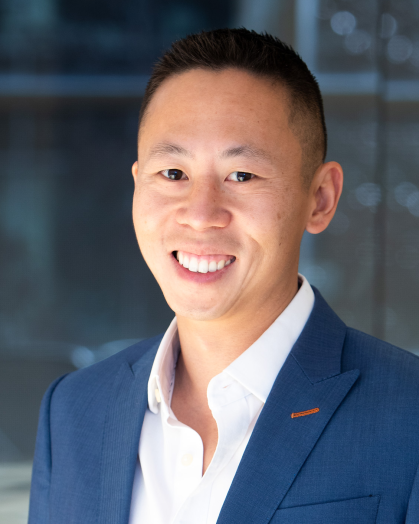 What are some suggestions for allowing families to get together safely?
Although COVID infections have been steadily declining in New Jersey and Governor Murphy has moved the state into Phase II of reopening, community transmission continues to be a problem, and COVID is staging a resurgence in many other states. It might be safe for some families to gather and socialize if all individuals were to be vigilant in wearing face masks, washing hands and maintaining physical distance. However, this may be difficult to enforce for families with young children, and having children playing together closely introduces new risks. Everyone should continue to use their best judgment to protect themselves and each other from infection.
What is safe to do while socializing this summer? Are backyard playdates OK? Should you refrain from going into other people's houses to use their bathroom or for activities?
Any activity in which individuals are in close physical proximity, touching similar objects, and/or bringing objects close to their faces introduces risk of transmission and should be minimized. Outdoor socializing may be safer than indoor socializing, and all socializing is safer with face masks and physical distancing. Individuals should wash their hands frequently if possible.
What should families take into consideration if they decide to expand their social bubbles with select friends? Do you think it's safe to reestablish close contact with a small group of people? If people do, should they develop agreed-upon terms with their friends, and what should they be?
Engaging in close physical contact with other people will always increase the risk of infection, but it may be possible to manage risk through conscientious and vigilant behavior. If individuals decide to enter into a "bubble" with some friends, they should discuss terms that they all agree to protect the group from infection. In general, individuals should continue to try to keep these types of groups and social interactions small and limited until community transmission stops, or until there is an effective vaccine.
What about hosting a party for summer birthdays? Should drive-by celebrations that have become a hallmark of the pandemic continue, or would it be safe to have an outdoor gathering to celebrate in the summer?
Everyone should exercise good judgment and make their best decisions to minimize risk. It would in general be best to avoid dense and large social gatherings such as birthday parties. Outdoor gatherings may in general be safer than indoor gatherings, but any large social event still poses a large risk for transmission.
What precautions should you take when you come together with another family? If you are exclusively spending time with one or two other families, is it necessary to wear masks? What is your recommendation when children refuse to wear a mask in a social setting?
Socializing with other people introduces risk because asymptomatic individuals are capable of transmitting COVID-19. When coming together with another family, everyone should make their best effort toward protecting themselves and each other with face masks, hand washing and physical social distancing. If children or other family members refuse to wear a mask, it would be best to postpone the social event to another time when community transmission has stopped. Care should be taken so that asymptomatic children do not unknowingly transmit to older family members.
Is it safe to bring a babysitter into your home or are there precautions you should take? Does having a babysitter preclude socializing with other families?
If a babysitter has recently tested negative for COVID-19 and does not exhibit any symptoms of infection, in principle it should be safe to bring them into your home. In general, babysitters and all other guests should follow the same guidelines that Rutgers adheres to from the State of New Jersey and the Centers for Disease Control to wear face masks, wash hands and maintain physical distancing.