How Rutgers Helps Students Advance on Their Career Track
University provides guidance every step of the way from picking a career and finding an internship to preparing for the interview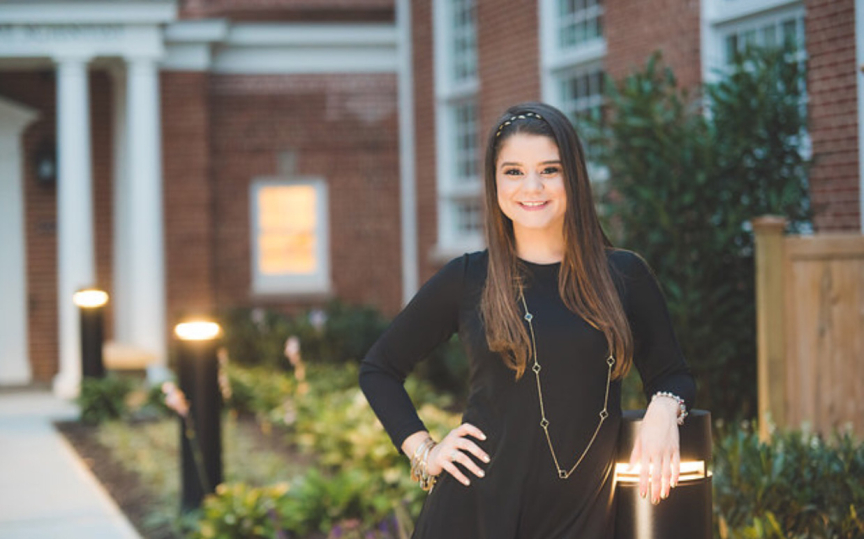 "A 4.0 doesn't cut it anymore. It is all about intangibles: Do you know how to speak professionally, how is your handshake, how does your resume look, how do you carry yourself. These are all the things career services helps you with.''

 

– Ming Ding Weng
Janay Lima has known exactly where she wanted to work since her senior year of high school. But she didn't know how to make it happen.
She applied for the same position 15 times in the technical operations department at Bloomberg for a job that required fluency in Portuguese. As someone raised in a bilingual household in East Brunswick by parents born in Brazil, it sounded like the ideal role for her.
"I thought it was an amazing opportunity to be able to help others with a skill not everyone possesses,'' said Lima, a senior in the School of Communication and Information at Rutgers-New Brunswick. "I heard great things about the company, how it encourages growth, and I wanted to be part of that.''
But it wasn't until she walked into the University Career Services office after transferring from a community college that she learned how to go about landing her dream job. She took an assessment that helped her select a major tailored to the role she wanted. She learned about networking. She even started working in the career services office critiquing resumes, which helped her learn how to target her own for the job.
When she finally got a call for an interview, she turned to a career services adviser for help with her interviewing skills. She just celebrated three months on the job, working full time while finishing her undergraduate degree.
"Career services helped motivate me and inspired me to get to where I am now,'' Lima said. "They were there every step of the way.''
Lima is one of thousands of students across Rutgers to get help identifying their career paths and applying for jobs. Each Rutgers location has programs tailored for their students. The Rutgers-Camden Career Center works with different academic departments to offer résumé writing, interviewing skills, connections with alumni and career exploration programs in the classroom as a way of reaching its large commuter population – who might not have time to drop by the office.
The Career Development Center at Rutgers-Newark works with students to prepare for every step of their job search down to finding the appropriate attire. The center teamed up with JCPenney in the Newport Centre Mall to offer a Suit-Up Event, an after-hours service once a semester that includes a 40 percent discount off business attire for interviews. The center reaches out to students as soon as they arrive on campus as part of Student Orientation, Advisement, and Registration day to let them know about the full range of services offered and begin providing career guidance.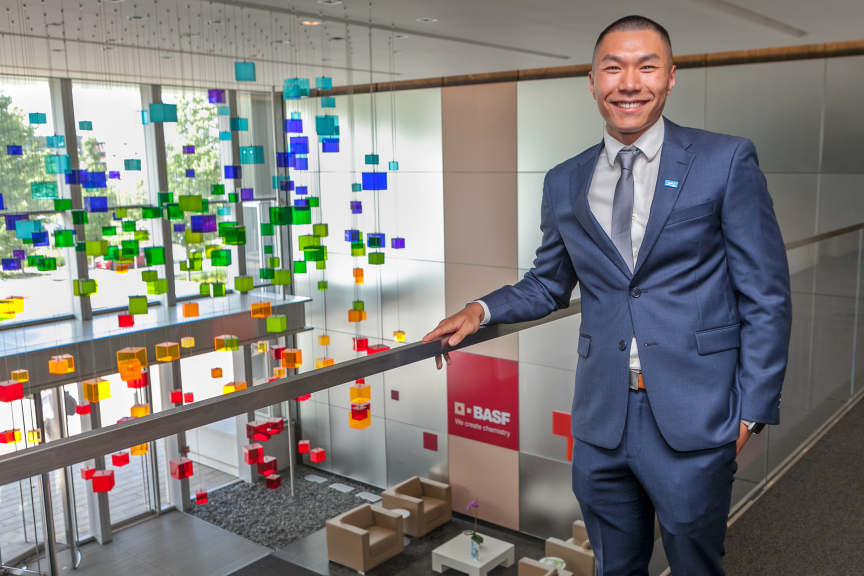 University Career Services in New Brunswick draws from a vast alumni network to provide mentoring to undergraduates and offers some programs, like the upcoming NJ Statewide Career and Internship Fair, that are open to students from all Rutgers locations.
The New Brunswick office has been recognized by the National Association of Colleges and Employers for its "career cluster model" that takes a different approach to getting students to think about their professional goals.
"We are trying to take students away from that one question approach, which is 'what can I do with my major,' and instead get them to think about what they are interested in and the various ways to get there,'' said William Jones, senior director of Rutgers-New Brunswick's career services office.

Students sign up to be part of one of seven clusters, which have a focus ranging from arts, communication and entertainment to science, technology, engineering and math.
"When we are able to tailor information to students' career interests, instead of their major, you get an increase in student engagement,'' Jones said.
He said the office, which reaches more than half of the 49,000 students in New Brunswick annually, has seen a 25 percent increase in students seeking out services since switching to this model.
Career services at all Rutgers locations try to connect with students during their first year on campus to set them on the path to finding their ideal job.
"We encourage students to start early,'' said Cheryl A. Hallman, assistant dean and director of the Rutgers-Camden Career Center. "Survey after survey has found that students who use career services are more likely to have jobs at graduation. So it is vital that students connect with us not only to find internships and jobs but also for help identifying a career that is going to be a good fit for them as well.''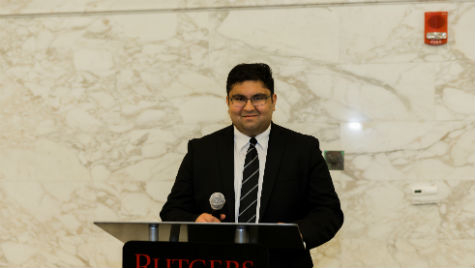 That is advice Deepesh Desai took to heart when he heard the suggestion during his first-year orientation at Rutgers-Newark. The senior finance major visited the career development center almost as soon as he started classes. He applied for a leadership academy in industry on the advice of the office and was accepted into a program for students at Bloomberg. He put the interview skills he learned through his experience to use when he applied for an internship at AIG, which has turned into a full-time job. He starts after graduation.
"Career services helps you get your résumé ready, prepares you for interviews, recommends programs to apply for and points you in the right direction,'' said Desai, who ran dozens of résumé revisions past counselors in the office during his four years in college. "Having all those experiences helps you build confidence.''
Ming Ding Weng, who graduated from Rutgers-New Brunswick in 2016, also had an offer in hand for a position in the human resources rotation program at BASF before he started his senior year at Rutgers-New Brunswick.
Weng, a first-generation college graduate who grew up in Newark, felt he lagged behind some of his classmates because he didn't come from a white-collar background. His father worked as a day laborer and his mother stayed at home after they moved to the United States from China.
University Career Services at New Brunswick helped fill in the gaps Weng needed to be competitive in the workplace.
"A 4.0 doesn't cut it anymore,'' Weng said. "It is all about intangibles: Do you know how to speak professionally, how is your handshake, how does your résumé look, how do you carry yourself. These are all the things career services helps you with.''