Grad Profile: Finding Her Power in Poetry
Jaleesa McEachin will always be grateful to poetry's role in saving her life, and it is this gratitude that motivates her to help and inspire others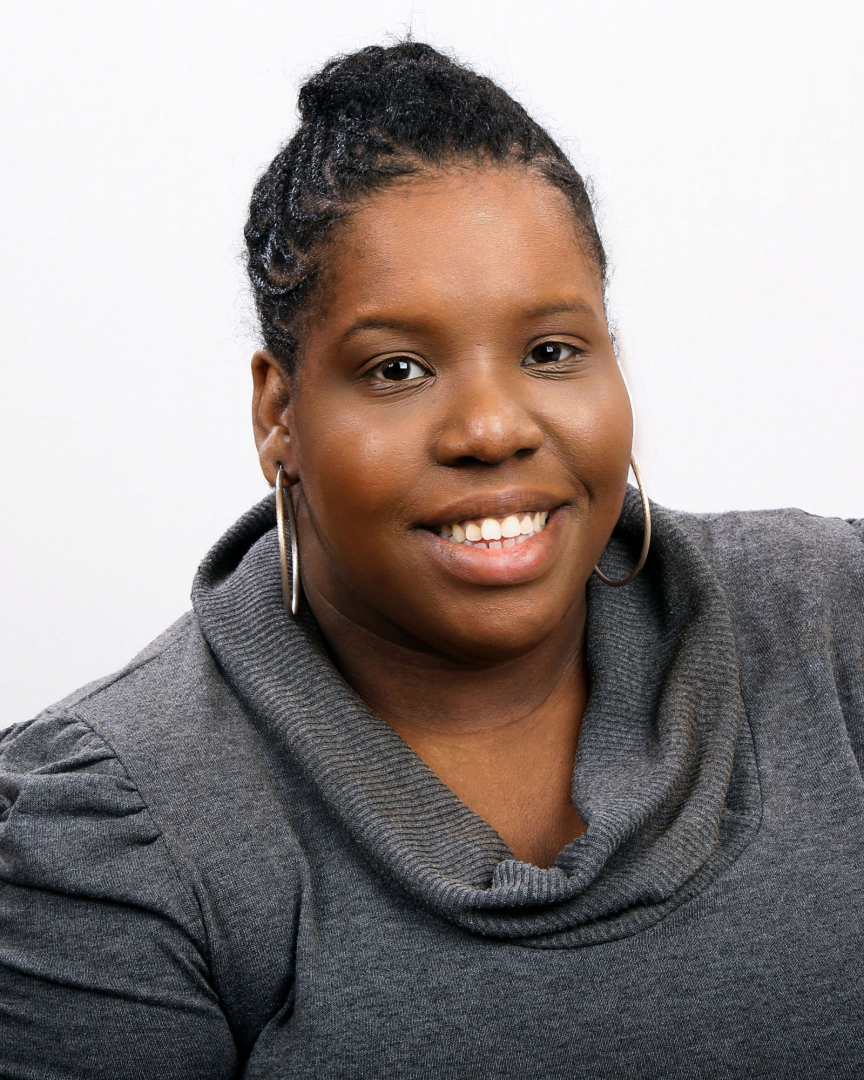 'My mother – and others – would tell me I was beautiful. But I didn't see what other people saw when I looked in the mirror.'

 

– Jaleesa McEachin, Class of 2016
Jaleesa McEachin defines herself as a mother and an entertainer – a sense of self that has grown out of a life of nurturing and creative expression.
At the age of 9, McEachin began writing poetry, a hobby that intensified in high school when it became a coping mechanism for low self-esteem.
"I was self-conscious about my weight. I didn't look like the models I saw in magazines," McEachin says. "My mother – and others – would tell me I was beautiful.  But I didn't see what other people saw when I looked in the mirror."
McEachin, who graduates this month from Rutgers University-Newark (RU-N) with a major in criminal justice and a minor in African-American studies, credits a nonprofit called The Bridge with lifting her up in her time of self-doubt. Based in her hometown of Irvington, New Jersey, employees at The Bridge encouraged her to channel her negative emotions into her writing, which led to contests and eventually, her first published collection in 2013 with Poetic Inner Me.
Last year, the 27-year-old McEachin self-published a second collection, Mended Mirrors: A Poetic Healing, which focuses on "image, love, struggle, and the uplifting of one's self and community." 
McEachin says that her personal journey has inspired her to help others and has translated into a love and concern for protecting and helping children, a passion that arose in no small part from her love for her own daughter – 6-year-old Jaelyn, who also aspires to be a poet. McEachin wants to instill in Jaelyn the importance of self-love and self-respect in the hopes that her daughter will avoid the negative thoughts that plagued McEachin in the past.
"It's an awesome responsibility to have a little person who looks just like you and wants to follow you."  McEachin says. "It's everything,"
Her mothering nature is also expressed in her work as a volunteer for the H.U.B.B. (Helping Us Become Better) Empowerment Center in Newark, New Jersey, that offers youth a safe space away from street violence and poverty, in favor of activities surrounding the arts, cuisine, literature, finance and culture.
"Kids these days are living in a rough situation, and they sometimes don't have anybody to talk to," McEachin said. "We make sure that we take the time with these kids, get to know who they are and what they're doing in school."
McEachin intends to use her degree to further her support for children, and post- graduation she plans to pursue a career as a parole officer or child advocate. 
She also intends to keep writing and wants to turn her poems into videos for people in her community who are struggling with the issues that her poems address,  such as poverty, low self-esteem, broken homes and gun violence.
Lacey Hunter, an instructor in the Department of African American studies at RU-N, has enjoyed having McEachin in her classroom. "I've watched Jaleesa grow from a shy young woman to a confident scholar with a strong grasp of historical trends and ideas that she incorporates into her poetry."
Hunter also has watched Jaleesa recite her poetry on campus and at local venues. She admires her sense of presence and was particularly inspired by her performance at this year's commemoration of the1969 takeover of Conklin Hall.
"A lot of Jaleesa's poetry is centered on how to improve the community right where you are – and that's important. Too many young people assume nothing can be done. I hear in her poetry a rejection of this. She believes each of us has a responsibility to create social equality in our communities and beyond."