Father's Traumatic Brain Injury Inspires Medical Student's Career
Grace Suttle is one of the thousands of students graduating early in response to the COVID-19 pandemic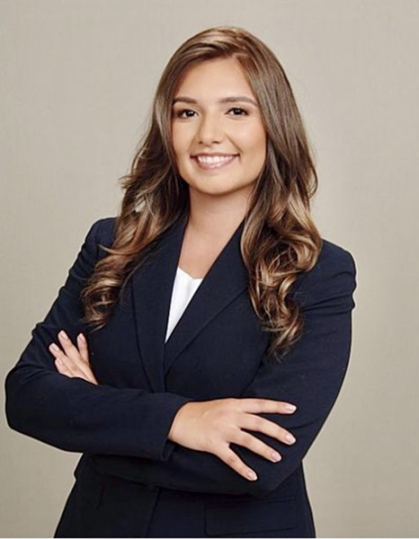 Grace Suttle will never forget the day in October 2015 that changed her family forever. It started out like an ordinary morning. The forecast was rain, and her father told the Rutgers-New Brunswick college senior to make sure she took an umbrella as she left her Jersey City home.

A few hours later the man who always wanted to protect his daughter was hit by a car as he crossed the street. He suffered a traumatic brain injury and died four years later at the VA Medical Center in Lyons.

It was a life-altering experience for his daughter who now finds herself part of another unimaginable event as a member of the 2020 New Jersey Medical School class. She and her classmates are graduating early to be eligible to begin residencies and provide critical health care to combat the global COVID-19 pandemic.

"It is an overwhelming time to enter the workforce of the medical field," said Suttle, who is scheduled to begin a medical residency program at Morristown Medical Center in July and has not yet been called in early. "Although there is uncertainty behind when things will get better, I have to remain hopeful that if we do our part by following CDC guidelines, change will also follow."
Suttle –  who wants to care for patients with brain and spinal cord injuries – and 16,000 new doctors, who will graduate from medical schools throughout the country, face what she describes as "the biggest health crisis seen in my generation."

Still, Suttle said, as she gets ready to start her yearlong residency followed by three years at Kessler Institute for Rehabilitation, she has fears of passing the virus along to her loved ones or working on units where there are a limited supply of personal protective equipment and not enough ventilators to support patients with respiratory compromise. 

"These fears are legitimate and many of my classmates share the same sentiments, but it's important to not let fear consume us and to realize that pandemics are also cyclical and will pass," she said. 
This is usually a time of celebration and excitement for fourth-year medical students. On Match Day every March they find out where they will train as residents. This year the event was done online due to the coronavirus outbreak.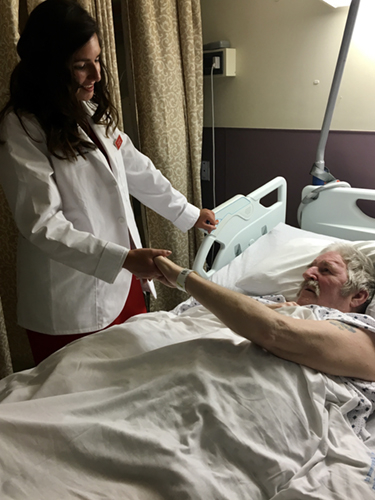 Instead of celebrating together, the new medical school graduates were forced to share their matches on social media and through FaceTiming each other because they couldn't be in the same room.

"I was blessed to have spent it with my mother and close friends," said Suttle. "Although it wasn't what I anticipated for my Match Day, it was a moment I will treasure forever. We were still able to share the same joy, tears and laughter across New Jersey."

Suttle is looking forward to a time when COVID-19 is in her rearview mirror and she can concentrate on working and helping brain injury patients recover and have the best quality of life possible.

"When I rotated through the Brain Injury Clinic at Kessler and University Hospital during medical school, I realized this is what I love to do, talking to patients and hearing their stories," said Suttle who, before her father's brain injury, thought she would become a pediatrician. "I understood what it was like to be on both sides of the table. I felt like I wasn't even working." 

As a physical medicine and rehabilitation (PM&R) physician, also known as a physiatrist, Suttle will be able to treat a variety of medical conditions affecting the brain, spinal cord, bones joints, ligaments, muscles and tendons.  

She thinks patients like her father who remained in a minimally conscious state after he came out of his month-long coma – which could either be a route to recovery or a permanent state – could use more individualized treatment plans and need health care advocates.

"What is important is improving their quality of life and functionality," said Suttle, who characterizes her father's situation as a roller coaster ride during which she was his chief advocate. "I was fortunate that I was in medical school and I could push. A lot of people don't have those advocacy skills."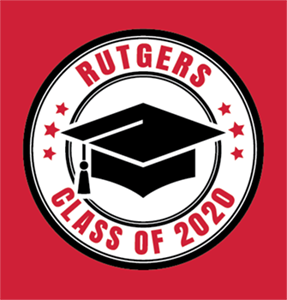 Long-term, Suttle said, she wants to open a community health center for those with brain injuries who don't have financial resources, are underinsured or undocumented and who may benefit from rehabilitation therapies and management, whether it be a brain injury, spinal cord or cancer rehabilitation. 

 "I so much want to give back," she said. "I want to be able to provide therapy options for patients that they may not be offered otherwise because I want to make certain that access to care isn't a barrier to their quality of life."
Until then, she will commit herself to acquiring the skills she needs to make this happen over the next four years, understanding that she might be on the front lines treating those affected by this COVID-19 pandemic when she starts.

"The present moment is not ideal, everything is a matter of perspective and in a time like this it's very easy to be consumed by fear," Suttle said. "But I'm holding firm in my faith that this will pass and trying my best to spread hope amidst a difficult time for our community."