Digital Inequality and Social Change is Focus of New Center
Rutgers and University of Pennsylvania team up to find new ways to address the digital divide in New Jersey and Philadelphia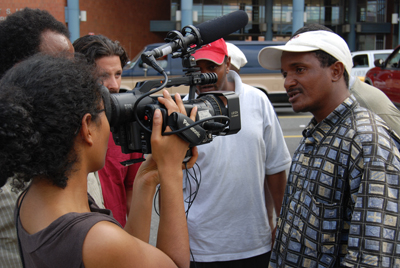 "All these questions: How we get work? How we build power in our communities? How we get information about life around us and our ability to change our environment is all entwined with the information age in good and bad ways. The goal is to find the answers to those questions using Philadelphia and New Jersey as our lab areas."

 

– Todd Wolfson, an associate professor of journalism and media studies
Need a ride? A nanny? A housekeeper? Takeout?
There are apps for all that and more.
But what about the person who picks you up, cares for your child, cleans your house and delivers your food?
How do new platforms for communication serve those working in the gig economy, a labor market characterized by short-term contracts and freelance work?
Too often the same technological breakthroughs that simplify life for the "haves" on one end of the digital divide can complicate life for the "have-nots" on the other, said Todd Wolfson, an associate professor of journalism and media studies in the School of Communication and Information at Rutgers University-New Brunswick.
"In the past, you all worked together at a store or factory and got to know each other. If there was a problem or the manager was treating you badly, you could organize and make change," said Wolfson. "There is very little worker-to-worker interaction in a gig economy. How does that factor in and affect the ability to make change in your work?"
That will be among the questions driving the research of the newly founded Center for the Study of Digital Inequality and Social Change. The center, a joint collaboration between Rutgers' School of Communication and Information and the Annenberg School for Communication at the University of Pennsylvania, will focus on the ways economically disadvantaged communities can develop strategies that use new media and technology to improve their communication and facilitate social change. 
"All these questions: How we get work? How we build power in our communities? How we get information about life around us and our ability to change our environment is all entwined with the information age in good and bad ways," said Wolfson, who will co-direct the center with University of Pennsylvania media studies scholar Victor Pickard. "The goal is to find the answers to those questions using Philadelphia and New Jersey as our lab areas."
Wolfson has been chiseling away at the digital divide for more than a decade, as a media scholar, activist and co-founder of the Media Mobilizing Project, an organization that works with poor and working-class communities to improve access to high-speed internet and laptop education. Since 2010, the percentage of Philadelphia residents without consistent internet access has dropped from around 40 percent to 25 or 30 percent, he said. As that gap narrows, the need shifts from access to education.
That's where the new center comes in, said Wolfson.
After a soft opening this spring in a West Philadelphia space, Wolfson and Pickard plan to work with graduate and doctoral students from both universities, guiding them as they research the rapidly evolving information age's impact on journalism, social movements and employment. Their findings will fuel community projects designed to address digital inequalities specific to Philadelphia and New Jersey.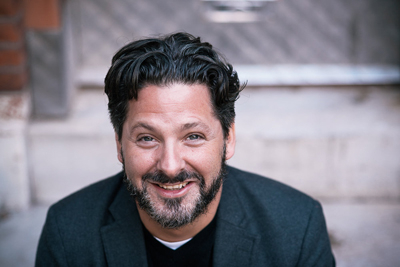 That could mean creating social media pages, websites and radio programs or hosting community meetings as a means to share information about a particular problem facing a community. As an example, Wolfson points to Jersey Shore Hurricane News, a Facebook page created in the days leading up to Hurricane Irene to help rural shore residents prepare for the storm. The page developed into a real-time resource after Irene and Sandy, where residents could turn for information about everything from federal funding requirements, post-Sandy scammers and updated flood maps and rebuilding regulations.
The ability to use traditional and new media to share knowledge among local communities is especially important as news outlets continue to fold and reporting ranks shrink, Wolfson said.
"The roll back of journalism impacts most powerfully those most disenfranchised," he said. "While poverty is getting worse in a city like Philadelphia, there are less people able to report on those people living in poverty. We don't know what problems people are facing."