David Remnick, Editor of The New Yorker, Named Rutgers University's Commencement Speaker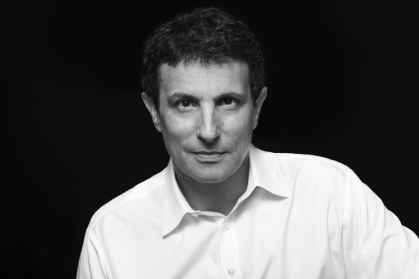 Journalist and award-winning author to receive honorary doctor of letters degree; former Rutgers president Robert Barchi, Aprille Joy Ericsson, Alondra Nelson also named honorary degree recipients
David Remnick, a Pulitzer Prize-winning journalist and author who has elevated The New Yorker's prominence as editor since 1998, will be awarded an honorary doctor of letters degree when he addresses graduates at the 256th anniversary commencement of Rutgers University-New Brunswick and Rutgers Biomedical and Health Sciences on May 15, 2022, the Rutgers Board of Governors voted today.

"As a New Jersey native, I feel tremendously honored to deliver the university's commencement address this May. The class of 2022 will leave Rutgers at a time of great upheaval—in the world, in our own country—and yet it's the passion and resilience that these young people show that gives me great hope in our collective future," Remnick said.
The board also voted to award former Rutgers president Robert Barchi an honorary doctor of humane letters degree, trailblazing NASA scientist Aprille Joy Ericsson an honorary doctor of science degree and scholar Alondra Nelson an honorary doctor of science degree at the first in-person ceremony since 2019.
"What a joy it will be to gather together at SHI Stadium to celebrate our graduates with family, friends and our esteemed honorary degree recipients who have worked diligently to make the world better-informed, educated, healthy and equitable," Rutgers President Jonathan Holloway said.
Award-winning journalist Maria Hinojosa will deliver remarks at Rutgers University-Newark's commencement ceremony on Monday, May 16, 2022, at the Prudential Center in Newark. The board recently voted to award Hinojosa an honorary doctor of letters degree.
Through her work on national television and radio platforms, Hinojosa has emphasized America's changing international cultural and political landscapes. She continues to expand her impact as founder, anchor and executive producer of Latino USA, the premier public radio news outlet addressing issues related to the Latinx community.
An honorary degree from Rutgers-Newark will also be conferred upon Wayne Meyer, a community development leader who served as CEO of New Jersey Community Capital (NJCC) for 12 years until he retired last summer.
Rutgers University-Camden will hold graduation ceremonies for the Class of 2022 on May 17, 2022, and May 18, 2022. Rutgers-Camden will bestow honorary degrees on Judith Persichilli, commissioner of the New Jersey Department of Health, and Nikole Hannah-Jones, architect and lead author of The New York Times's landmark 1619 Project, a MacArthur fellow and Pulitzer Prize and National Magazine Award winner.
David Remnick                                              
Remnick, who joined The New Yorker as a staff writer in 1992 and ascended to editor in 1998, has written many articles for the publication, including reported pieces from around the globe and profiles of dignitaries, legendary entertainers and authors – from Barack Obama to Bruce Springsteen to Katharine Graham. He also serves as host of the magazine's national radio program and podcast, The New Yorker Radio Hour, which airs weekly on public radio stations around the country.
Remnick began his reporting career in 1982 as a staff writer for The Washington Post, which led to a four-year tenure as the paper's Moscow correspondent, starting in 1988. That experience formed the basis of his 1993 book on the former Soviet Union, Lenin's Tomb: The Last Days of the Soviet Empire, which received both the Pulitzer Prize for nonfiction and a George Polk Award for excellence in journalism. He authored five more books, including a biography of President Obama, The Bridge.
Under Remnick's leadership, The New Yorker has won a record 55 National Magazine Awards, including multiple citations for general excellence, and has been named a finalist 192 times – more than any other publication. In 2016, The New Yorker became the first magazine to receive a Pulitzer Prize for its writing. In all, the magazine has won six Pulitzers, including the gold medal for public service.
Remnick's personal honors include being named Advertising Age's Editor of the Year in 2000 and 2016, and being elected to the American Academy of Arts and Letters in 2016. Remnick has been a visiting fellow at the Council on Foreign Relations and has taught at Princeton, where he received his B.A. in 1981, and at Columbia.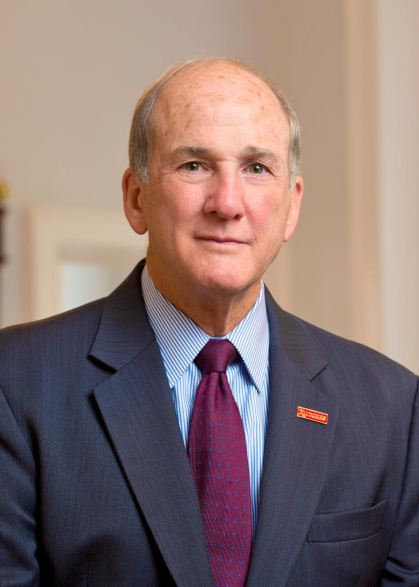 President Emeritus Robert Barchi
A National Institutes of Health-funded researcher in neuroscience and neurology, Barchi served as Rutgers' 20th president from 2012 to 2020 during a period of great change at the university.
Barchi guided Rutgers with his administrative and medical expertise during the 2013 formation of Rutgers Biomedical and Health Sciences (RBHS), a major division of the university established through restructuring legislation that brought into Rutgers most units of the former University of Medicine and Dentistry of New Jersey. Five years later, he played a pivotal role in an affiliation agreement between RBHS and RWJBarnabas Health to jointly operate New Jersey's largest and most comprehensive academic health system.
During his presidency, Barchi launched the Honors College at Rutgers–New Brunswick, implemented a plan to ensure the continued strength of the humanities at Rutgers and helped lead Rutgers into the Big Ten Athletic Conference and its academic consortium, the Big Ten Academic Alliance. After helping advocate for passage of a statewide bond referendum for higher education construction, Barchi directed a capital program totaling more than $2.5 billion in planning, design and construction of academic and student-services facilities across all Rutgers locations. Working with alumni and friends, he also completed Rutgers' first billion-dollar capital campaign, doubling annual giving to the university during his tenure.
Before being tapped to lead Rutgers, Barchi was a member of the University of Pennsylvania faculty for three decades, serving his final five years as provost and chief academic officer. He then led Thomas Jefferson University in Philadelphia as president for eight years. Barchi holds B.S. and M.S. degrees from Georgetown University, and Ph.D. and M.D. degrees from the University of Pennsylvania.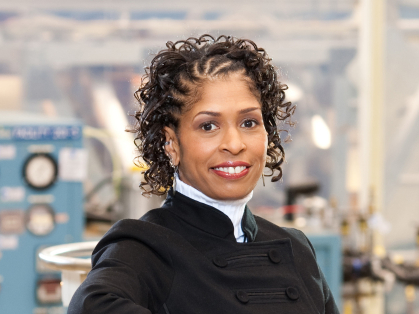 Aprille Joy Ericsson
Ericsson's career is distinguished by firsts. She was the first person of color to receive the Washington Award from the Western Society of Engineers, the first African American woman to receive a Ph.D. in mechanical engineering from Howard University and the first African American woman civil servant to earn an engineering Ph.D. at the NASA Goddard Space Flight Center.
During her almost 30-year tenure with NASA, Ericsson has made noteworthy contributions as an aerospace engineer, technologist, project and program manager and executive. Her satellite missions have included projects such as the X-Ray Timing Explorer, Tropical Rain Forest Measurement Mission and Wilkerson Microwave Anisotropy Probe. Today, she serves as new business lead for NASA's Instrument Systems and Technology Division.
Ericsson has taught at Howard University, the University of Maryland and Bowie State University. She has been named one of the top 50 minority women working in science and engineering fields by the National Technical Association and was ranked 8 of 20 on the 2016 list of the Most Powerful Women Engineers by Business Insider. Ericsson is the 2022 American Society of Mechanical Engineers (ASME) Ralph Coates Roe Medal awardee, the highest award bestowed by ASME.
Ericsson is also a proponent of underrepresented groups in STEM fields, actively serving as a mentor to countless young women and minorities and supporting them with a curated pipeline of scholarship, grant, internship and employment opportunities.
Ericsson earned her bachelor's degree in aeronautical/astronautical engineering from the Massachusetts Institute of Technology. During her time there, she was involved in several aerospace research projects and led the research for Manned Mars Mission crew systems for interplanetary vehicles for her senior project. She earned her master of engineering and Ph.D. in mechanical engineering at Howard University in Washington, D.C., where her research focused on developing practical design procedures for future orbiting space structures, like the Space Station.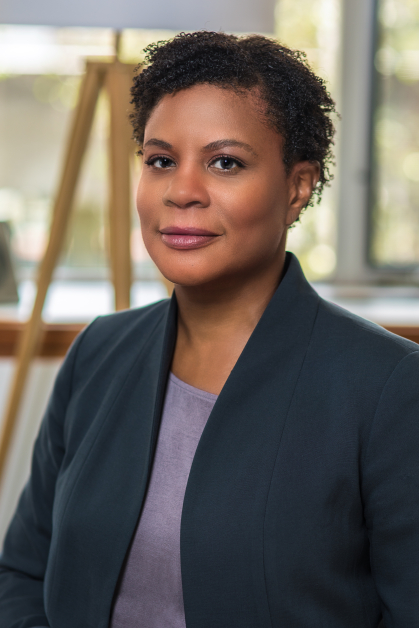 Alondra Nelson
A scholar of science, technology, medicine and social inequality, Nelson is the Harold F. Linder Professor at the Institute for Advanced Study, an independent research center in Princeton, N.J. She currently leads the White House Office of Science and Technology Policy and is a deputy assistant to President Joe Biden.
She served as the 14th president of the Social Science Research Council, an international research nonprofit. Nelson was previously professor of sociology at Columbia University, where she also served as the inaugural dean of social science. Nelson began her academic career on the faculty of Yale University, where she was recognized with the Poorvu Prize for interdisciplinary teaching excellence.
She has published award-winning, widely acclaimed articles and books, including The Social Life of DNA: Race, Reparations, and Reconciliation after the Genome and Body and Soul: The Black Panther Party and the Fight Against Medical Discrimination. Nelson is currently at work on a book about science and technology policy in the Obama administration; Society after Pandemic, an essay collection; and new research exploring the sociology of bioethics.
Nelson has contributed to national policy discussions on inequality and the social implications of new technologies, including artificial intelligence, big data and human gene editing. Her essays, reviews and commentary have appeared in The New York Times, The Washington Post, The Wall Street Journal, Nature, WIRED and Le Nouvel Observateur, and on National Public Radio, BBC Radio, The New Yorker Radio Hour and PBS Newshour, among other venues.
Nelson serves as an advisor to the Obama Presidency Oral History Project. Prior to her White House appointment, she served on the boards of the American Association for the Advancement of Science, the Andrew W. Mellon Foundation, the Russell Sage Foundation, the Teagle Foundation, the Data & Society Research Institute and the United States International University: Africa.