Jeremy Lewan graduates this spring following a coveted internship with NBC News
Just before Al Roker gives the daily weather forecast on NBC's Today, he gets a 4:30 a.m. briefing on the latest record-breaking temperatures, hurricanes or snowstorms from his weather producers on the show.
Last summer, one of the voices giving him those weather updates via FaceTime belonged to Jeremy Lewan, a meteorology major at Rutgers graduating this spring who landed a coveted internship with NBC News and worked daily with Roker.
"Sometimes Al would say to me, 'Hey Jeremy, what was that temperature in Las Vegas yesterday?'" says Lewan, who was connected to Roker's earpiece throughout the broadcast. "And I'd have to quickly research it and tell him within 15 seconds and say, 'Hey Al, it was actually 116 degrees yesterday and tomorrow it's going to be 117.'"
Lewan, who often worked from 2 to 10 a.m., also produced the maps Roker used during his forecast and researched and wrote weather stories for the network's website. "Jeremy was one of the best, if not the best, interns I've ever worked with just because of his willingness to learn," says Kathryn Prociv, senior meteorologist and producer in the NBC News Climate Unit. "He never complained, and we put him through the wringer here."
Forecasting the weather on-air is a skill Lewan honed on campus as a member of the Rutgers University WeatherWatchers Club. Since his first semester, Lewan has broadcast the weather once a week, based on his own analysis of multiple meteorological models, from a studio in Perry Hall on G.H. Cook campus.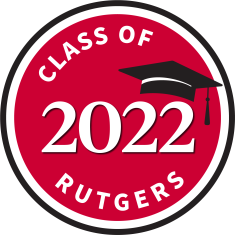 Growing up in Bayonne, Lewan decided he wanted to become a meteorologist at the age of 5, when he began giving daily weather forecasts in kindergarten. He and his parents lived in a high-rise apartment building where he could watch storms moving from the west over Newark Bay.
"My mom always says that she got an apartment perfect for a meteorologist because we live sufficiently high enough that we can see everything," Lewan says.
Although he attended a summer weather camp at Penn State University during high school, Lewan had his mind set on Rutgers because it is the only college in New Jersey that offers a meteorology degree. He was accepted to the Rutgers-New Brunswick Honors College, became an ambassador for prospective students and participated in an honors study-abroad program in Yucatán, Mexico, where he explored Mayan history and the region's biodiversity.
Although his activities at Rutgers have revolved around meteorology and climate change, Lewan also joined a club he never would have expected to when a student handed him a flyer at a bus stop — the Rutgers F.A.C.E. Modeling Team. Two years later, the club, which puts on a biannual fashion show, asked Lewan to be its walking coach.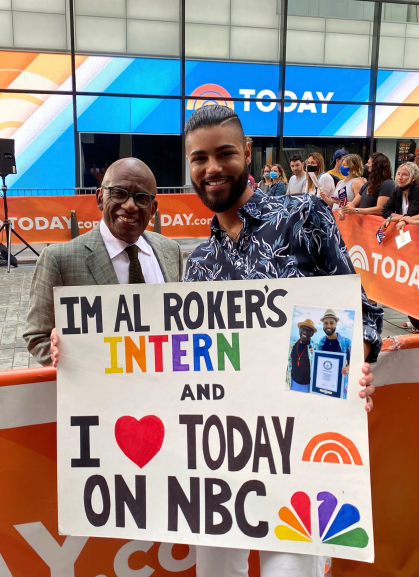 While he never thought of himself as a model, he accepted the position, and by working with previous coaches, he learned that the skills models use also apply to broadcasting work. "Being a model helps to increase your poise and stance on screen and build confidence in front of the camera," he says.
Other clubs he joined reflected his multi-racial background, including the Rutgers Fusion Club for Multicultural and Biracial Students and the Active Allyship for Racial Justice Living-Learning Community.
"I wanted to join this community to promote racial justice and be a real racial justice warrior with other students who are like-minded," he says. "After the racial reckoning that we had in 2020, it became even more important for me to be involved on that front."
Lewan's passion for meteorology and his stellar academic record catapulted him to win the 2021 American Meteorological Society Orville Family Endowed Scholarship — and the $10,000 top prize awarded to one student nationwide. In addition to keeping up with a range of campus activities, from mentoring high school students in a climate change advocacy group to writing for two Rutgers magazines, Lewan has earned a 4.0 every semester.
"We've had students who have come close to a 4.0, but no student in my 15 years has ever graduated with a 4.0," says Steven Decker, an associate teaching professor and director of the undergraduate meteorology program. "It's a tough program."
Lewan is now applying for broadcast positions across the country and is hopeful that a television station will give him the chance to fulfill his dream of becoming a TV meteorologist. He believes the experience he gained at Rutgers will help him stand out in this competitive field.
"Rutgers has really been everything I wanted and more," he says. "It was always my dream school and it still is my dream school. I've grown so much here and I'm not the same person I was when I stepped foot on Rutgers that I am now. And I don't think I would have been able to get any of these experiences anywhere else."