Advancing Early Literacy for Low-Income Children
Rutgers alumna Marlene Veloso, an award-winning writer, founded the Kids Research Center to bring free literacy programs to children in immigrant communities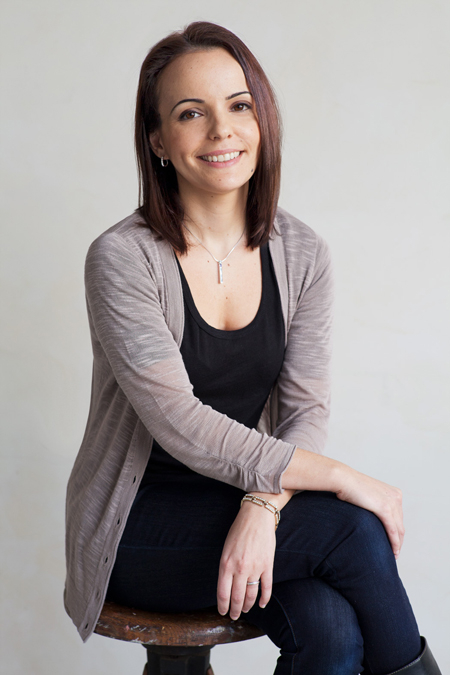 'I was surprised to find the children I was working with at the YWCA were going through some of the same issues I was going through 20 years earlier as a child of immigrant parents.'

 

– Marlene Veloso
Marlene Veloso remembers struggling to read as a child.
"I'm not 100 percent sure whether I spoke English when I started kindergarten," said Veloso, 36, whose parents emigrated from Portugal.
"So my reading wasn't so strong, especially those first few years."
Today, Veloso is more than a strong reader. The Rutgers alumna is an award-winning writer and literacy advocate for inner-city children. She founded the Kids Research Center in New York City in 2008 after an eye-opening experience as a freelance teaching artist in Washington Heights, N.Y.
"I was surprised to find the children I was working with at the YWCA were going through some of the same issues I was going through 20 years earlier as a child of immigrant parents," said the Newark native.
As a poetry and literacy instructor, Veloso, who graduated from Rutgers University-Newark College of Arts and Sciences in 2001, knows a strong foundation in reading and comprehension skills are the key to her students' success.  But she also knows that the lower-income families they come from have limited access to the diverse literature they need to engage them.
That realization inspired her to launch the Kids Research Center with a book drive.
Veloso wanted the children to "see their lives in literature. "I think giving them more opportunities and exposure to different types of books is a good thing for them so we can reach as many students a possible," she said.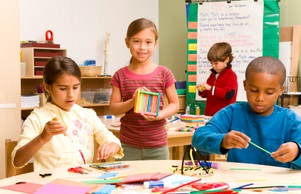 The Kids Research Center courted children's book publishers and corporate sponsors to collect more than 500 books for its first donation to New York Cares in January 2009. That spring, KRC hosted its first literacy workshop in Battery Park City to help parents understand how their children learn to read, and to present fun, literacy-based activities for families to adopt at home. Since its inception, KRC has launched four children's literacy programs that travel to community centers, after-school groups and government organizations in New York City.
"We focus on reading comprehension, bringing in activities that are thought-provoking," she said, "because those are the skills that will take them far in life."
The group, headed by Veloso and a team of volunteer board members, also partnered with the New York City Housing Authority to build six reading rooms in housing project community centers. "Usually, community centers are cinder block rooms and are not the prettiest," she said. "We bring in colorful book shelves and artwork and beanbag chairs and 1,000-plus books to create a cozy place where kids can read and do their homework."
KRC has donated more than 12,000 books to more than 20 schools and organizations, including Bright Horizons Bright Space in Paterson and Veloso's alma mater, the Ann Street School in Newark, where she remembers reading the Berenstain Bears and Sweet Valley High series.
When she's not helping children read books, Veloso is writing them. In February, her story "The Return of J Walker" earned the Stephen J. Meringoff Writing Award for fiction from the Association of Literary Scholars, Critics and Writers. The honor comes with a $2,000 prize, publication in Literary Imagination or Literary Matters, and validation that the short story her first novel is based on resonates with readers and publishers.
"It's definitely lifted my profile," said, Veloso who lives in New York City with her husband and 3-year-old daughter. "I've gotten great advice from other writers and offers from publishers to help me out. I couldn't be happier about it and prouder about it."
Set in the performing arts world, the story follows a young immigrant woman who dreams of becoming a classical pianist. The tale draws from Veloso's personal and professional pursuits and is crafted with the writing techniques she honed majoring in English and minoring in theater at Rutgers.
"English 101 and 102 really taught me how to analyze text," said Veloso, who concentrated in creative writing and credits professor Michele Rittenhouse with teaching her a writing formula that she still employs today.
"The 12 steps to a hero's journey; it's the way I write stories," she said. "It really laid the foundation I needed to work on my craft. It just makes me even prouder to have graduated from Rutgers."
---
For media inquiries, please contact Carla Cantor at 848-932-0555 or ccantor@ucm.rutgers.edu